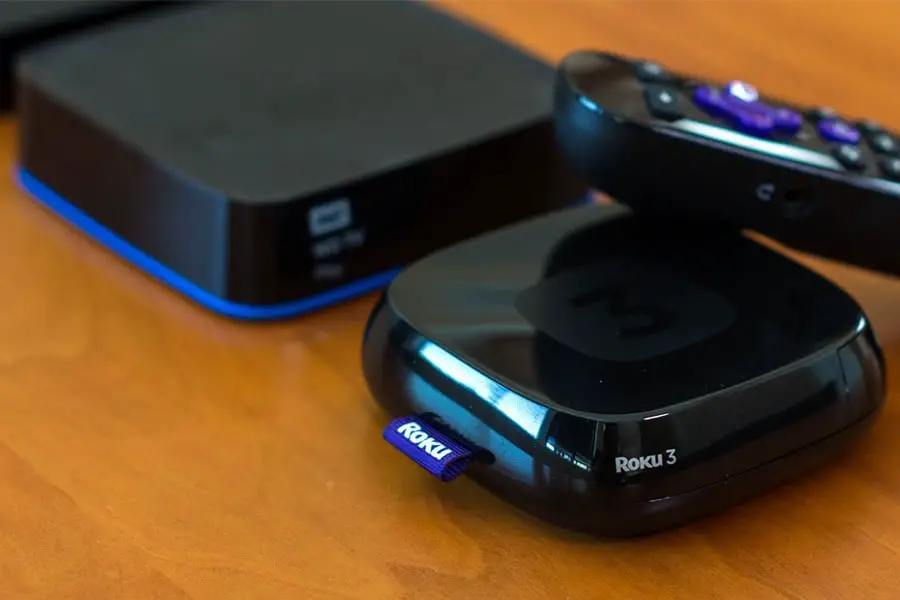 Streaming Media Device Reviews
Steaming instant video is a huge industry that covers every genre of television show and movie ever made. The most popular services available to watch various forms of media are Netflix, Amazon instant video, Hulu, and other popular streaming services. They have become so popular over the past several years that cable companies and satellite providers had to come up with their own version just to keep subscribers interested. To watch the instant streaming services you need a media player to give you the access to internet services. These media players also give you the ability to instantly watch movies from an external hard drive or thumb drive. You can also listen to your mp3's and music services such as Pandora. You can do all of this with one single device to save you time, money and space. These media players are so popular that several companies started to make them to get in on the hot market.
Most Popular Streaming Media Device
Roku
If you haven't heard of a Roku by now, it's about time that you did. Roku is one of the best-selling streaming players ever made. They are simple to use and perform the basics that everyone wants. The Roku streams in HD 1080p for a full rich theatre experience in the comfort of your own home. Supports major instant streaming services Netflix, Amazon, Hulu, VUDU, and MGO.
The tiny footprint is a 3.7 inch by 3.7 inch width and length while only 1.2 inches high making it simple to conceal anywhere. Fanless operation conserves power use and saves money on operation costs. The convenient remote control connects to your favorite streaming with a push of a button and it connects easily with standard and high definition televisions.
Minimal features keep cost low while offering streaming internet media instantly
Great customer service is available for troubleshooting and installation
Super small size allows this media player to fit anywhere
Built in wireless WiFi
Works with standard definition and 720p and 1080p high definition
– Anthony Dawson
Best Overall Streaming Media Device
Western Digital
This media player built by Western Digital is a hot electronic on major internet retailer sites with great reviews. Western Digital is an industry leader when it comes to hard drives and has expanded their products to include just about everything. This WD media player allows you to enjoy internet entertainment on your HDTV. It has built-in steady streaming high performance WiFi for instant access to internet services and online media. It allows you to connect with your network at home and play the media on your network.
All the major audio formats are supported including Mp3, Dolby digital, DTS, and all of the other major formats. All major video formats are supported including AVI, AVC, MPEG's, MP4's, and many more. Virtually any type of file is possible with this WD media player and will play in an instant. Setting up this device is as simple as connecting to your wireless network or a wired connection. A programmable remote allows you to navigate your favorite feeds with a single button. The ultra-compact design was built to take up as little space as possible while being as energy-efficient as possible.
Great manufacturer known for dependable products and high-class customer service
Instantly connects you to all major internet streaming feeds
Does the function of many devices in small 5 inch by 4 inch by 1 inch size
Setup is a breeze easily connecting to your network
Programmable remote allows you simple control
– Anthony Dawson
Best Budget Streaming Media Device
Fire TV Cube
Fire TV took this media player a step further than the basic media players with some unique features. 1186 Realtek 3D chip offers faster clock speed, higher RAM, 3D support, and HDMI 1.4. Built in WiFi network capable of gigabit speeds makes this media player lightning fast. 1080p HD output allows you to stream instant video in full high-definition. A networked media player allows you to watch Flickr, Picasa, Weather, and other major outlets. This happens to be one of the few units that streams Blueray as well.
A fanless design keeps the device noiseless while remaining cool to the touch and using less energy. Supports all major audio formats as well as all major video formats and works with any television set with RCA ports and HDMI cables. Programmable remote control allows easy function, and LCD display playback.
Full High Definition 1080p playback including blue ray
Connects with your existing network
Works with any style television with several connection options
4 ports give expendability
Small footprint makes the device easy to conceal
– Anthony Dawson
Streaming Media Device Buying Guide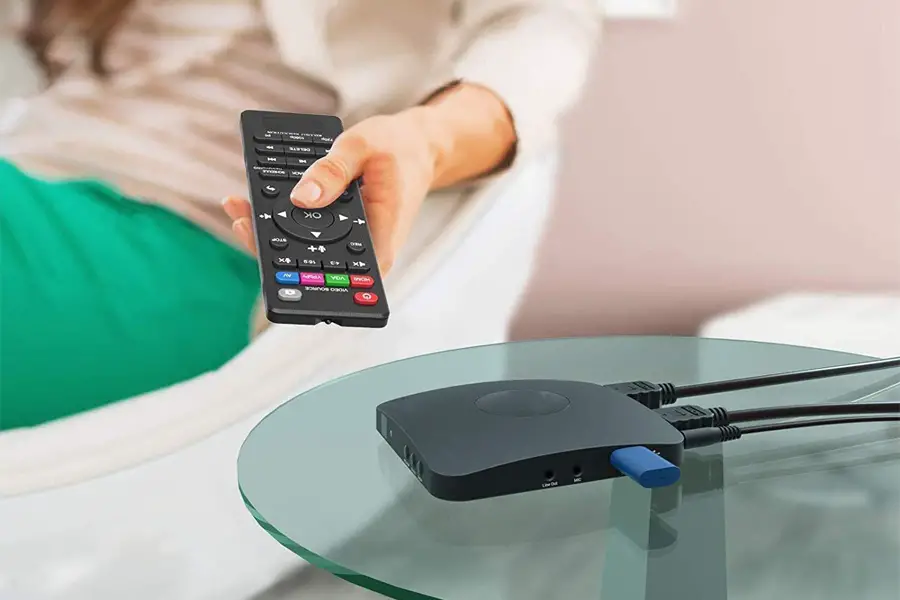 A stream media device is a hardware device that can play videos and audios over the internet. Some types of streaming media devices are inbuilt such as in a smart TV whereas others are plugged into your television and use the TV screen for display. All devices, including your PC, smartphone and even tablet, qualify to be streaming devices.
However, these and many other streaming devices aren't actually broadcasting the movies, shows, and audio. They only provide a means to access the products mentioned above from apps such as Netflix. Choosing the right streaming media device for you and your family can sometimes be a daunting task. Below are some important things to consider when choosing a streaming media device:
Things to Consider
1. Pick a Platform
This is one thing that most people don't pay attention to before looking for a streaming media device. It's essential to choose a streaming platform that you find pleasant to you and that you understand better since you'll be using it a lot.
To get some experience, you can also ask your friends to help you with their device for trial or move to a nearby store where you'll see a variety of them on display. It's advisable to stick to the platform you choose for convenience purposes and easy use. You should be careful when getting a platform since some platforms come at different prices on different devices.
2. What You'll be Watching
It's essential to consider what you'll be willing to watch on the streaming media device. This is important because you'll have to choose a streaming platform as explained above that offers your favorite streaming services. Also, you'll have to consider the hardware. Usually, when you're streaming on-demand video is the easiest of all compared to live TV streaming and 4K Ultra HD streaming.
You also have to think about audio so that you pick a device that fits your needs and experience. The last thing to consider is if there're some local files you may need to play. If you've got old DVD rips, TV shows, and downloaded movies, you'll need to load them on a streaming device for the purpose of easy access. In this case, you require a USB slot for more storage space.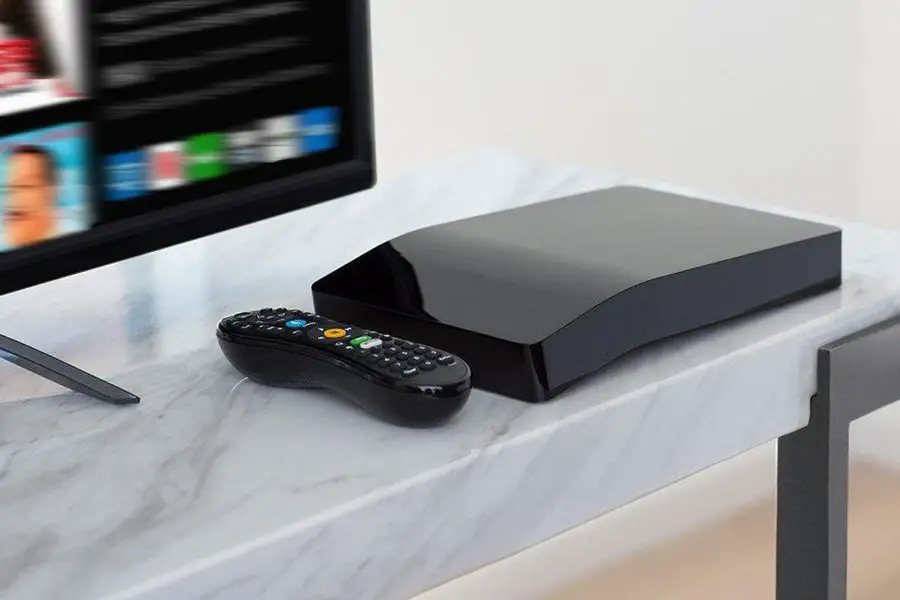 3. Performance
Usually, set-top boxes are much faster when compared to their counterparts streaming sticks. Remember that the money you spend should correlate strongly with the device loading speed and smoothness. You'll not want a device with slow speed when streaming videos, movies, shows or music. Look for a device with a pretty much higher speed to enjoy what you've been yearning for.
4. Resolution
Ensure you check the playback quality and resolution of the device you choose. For instance, if you've got a 4K HDR TV, you'll probably need a streaming device which takes advantage of the TV's capabilities. However, due to technological development, it's difficult to find any modern streaming devices which don't support at least 1080p resolution.
5. Remote Control Features
Most remote controls have numerous buttons for fast rewinding, forwarding among other special functions, whereas others are just simple and take a minimalist approach. You'll find remotes that can control your TV's volume, and have microphones for voice commands. However, you need to know that not all remotes are perfect, so be careful when choosing one.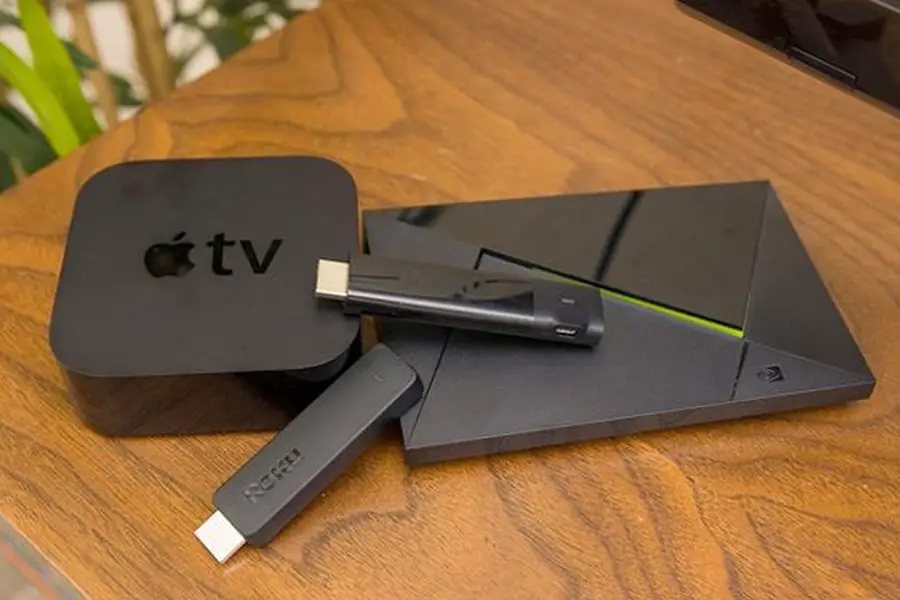 6. Price
Before going out to purchase a streaming media device, you should certainly consider your budget. You need to remember that this is a one-time cost although you'll be subscribing monthly for some streaming services such as Netflix. You need to purchase a streaming media device once irrespective of the subscription fees until it gets outdated.
Your budget should be based on how long you're planning to have a streaming device. It's also essential to consider if you need an all-in-one smart TV device or if you'll need something you'll upgrade with external devices. Ensure you go through customer reviews to see the experiences people have had with a certain streaming media device.
Conclusion
In conclusion, these are some of the important things to consider when choosing a streaming media device. You also need to consider audio codec support, captive portal support, connectivity, ecosystem tie-ins, user interface, app selection and ease of use.