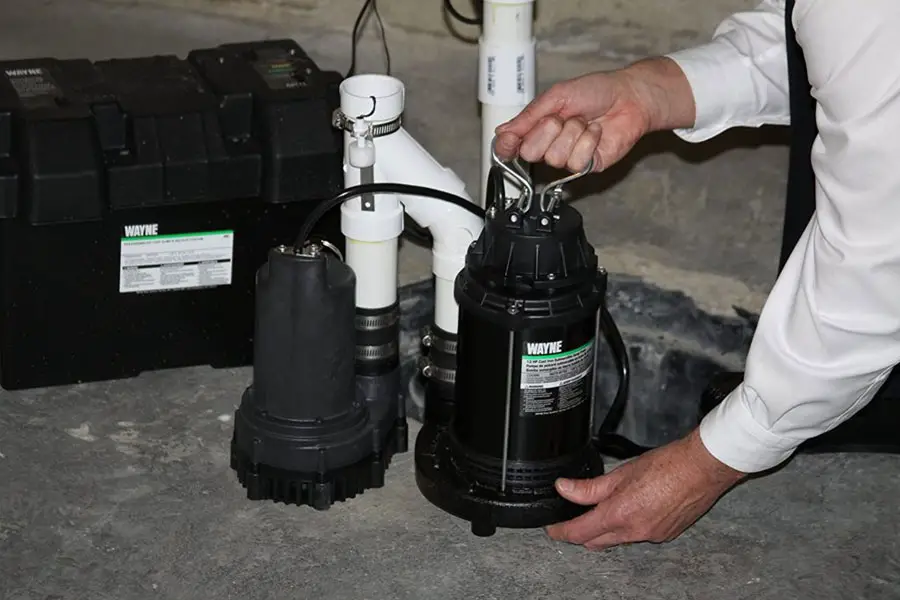 Sump Pump Reviews
As home ages things may begin to need replacing or fixing. Plumbing is one of those issues that may need to be resolved. If water has accumulated in the sump basin or in a crawl space a sump pump is your solution. With a sump pump the gathered water will drain allowing you to discharge of any excess water. The following sump pumps are the best on the market and will help you create a solution out of your problem quickly.
Most Popular Sump Pump
Zoeller
The Zoeller 98-0001 115-Volt ½ Horse Power Model M98 Flow-Mate Automatic Cast Iron Single Phase Submersible Sump/Effluent Pump is 10.8 x 8 x 12.3 inches in size and weighs 35.7 pounds. The unit comes with a 12 month warranty once it is installed or 18 months from the purchase date. This sump pump is made in the United States. The pump is constructed out of cast iron making the device durable and allows it to be resistant to corrosion. Once assembled during production this sump pump is thoroughly tested for pressure providing a high quality produce that will provide consistent performance. The sump pump has a seal that is ceramic and the discharge of the pump has an NPT of 1 ½ inches. The Zoeller 98-0001 Pump is protected from thermal overload.
10.8 x 8 x 12.3 inches in size
Warranty for 12 or 18 months
Made in the United States
Constructed from cast iron
Has a ceramic seal
– Anthony Dawson
Best Overall Sump Pump
Wayne
The Wayne ½ HP Battery Backup Pump System is 22.5 x 17 x 15 inches in size and weighs 38.8 pounds. This sump pump is installed easily and will work quickly. When this system is installed you will receive a top suction and a primary pump that will last due to the cast iron construction. It also has a switch that controls the vertical float allowing the device to operate automatically. There is a backup pump for the battery, a box for the battery, a charger, and two valves that are long-lasting. This sump pump uses 75 amps allowing the battery to run constantly for six to eight hours and based on the cycle. This device can last up to three days. The Wayne ½ HP Battery Backup Pump System has a backup pump which provides homes with 3300 GPH. In order to help customers know when the backup system is active there are lights to indicate the system is working as well as an alarm system.
22.5 x 17 x 15 inches in size
Installed easily and quickly
Receive a top suction and primary pump
Amp of 75
Provides homes with 3300 GPH
– Anthony Dawson
Best Budget Sump Pump
Superior Pump
The Superior Pump 91330 1/3 HP Thermoplastic Submersible Utility Pump is 12.7 x 7.3 x 7.3 inches in size and weighs 8.4 pounds. This small sump pump is a perfect and affordable device that anyone can bring into their home. It comes with a one year warranty from the purchase date. It will circulate up to 40 gallons of water per minute. The sump pump is listed by the UL and is constructed from thermoplastic material in order to resist corrosion. The motor of the sump pump is very efficient with 4.1 amps allowing the motor to last longer. There is a suction screen on the bottom of this unit in order to push water away from the floor. The adapter for the sump pump is the style of a garden hose allowing the adapter to be removable. By having an adapter that can be removed allows the sump pump to be used for several different applications.
Used for multiple applications
Warranty for one year
Will circulate up to 40 gallons of water
Listed by the UL
Very efficient with 4.1 amps
– Anthony Dawson
Sump Pump Buying Guide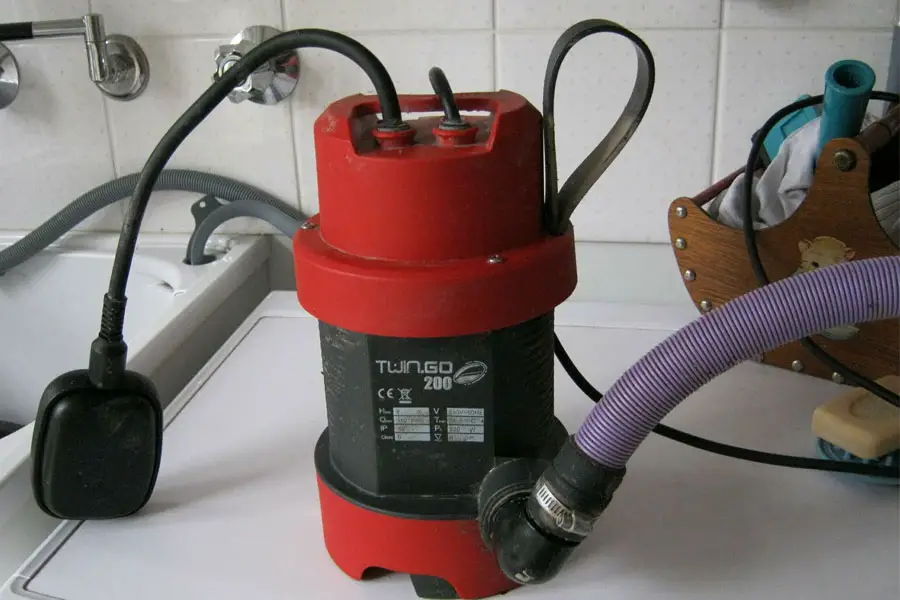 As more families are converting their basements into additional bedrooms, media rooms, offices or family rooms, the need to keep this area dry has never been more prevalent. One common problem that can rear its ugly head when it comes to converting a basement into a living or workspace is the fact that subterranean living spaces are susceptible to flooding. This means that effective measures have to be taken in order to keep the basement area from flooding.
One way that flooding in basements is controlled is through design. Most modern basements are designed with a water-collecting basin known as a sump. The basement floor is designed so that any water will flow to the sump basin and collect there. This means that there must be an effective method for removing the water that collects in the sump. This is where the sump pump comes in. The sump pump is designed to pump water out of the sump to the outdoors or another container.
Common Safe Guards
In addition to the sump basin, there are a number of other safeguards in place in most contemporary basins. Many basements will have what is known as drain tiles. These tiles are designed to collect ground water and direct it to the sump basin, make it easier to pump out of the basement.
Landscaping is huge as well. Anyone with a basement should have their landscape designed to slope downward from the home toward the storm sewer, directing water flow away from the home. Gutters are also an important element when it comes to guarding the basement from water. Gutters have the capacity to collect water and guiding it away from the home.
Gutters are designed to take the water a minimum of six feet away from the home. The further the gutter takes the water away from the foundation of the home, the better.
Most homes will also have a waterproof barrier installed around the home as well.
If one or more of these waterproofing mechanisms is compromised or malfunctioning, it increases the risk of the basement taken in water. A wet basement may be hard to diagnose, as far as the source is concerned, and it can be extremely costly to repair. A sump pump can help the homeowner effectively manage the situation until repairs can be performed. The sump pump is also a necessity for those emergencies in which the rains are so heavy that the water simply cannot drain off fast enough, and the basement becomes flooded.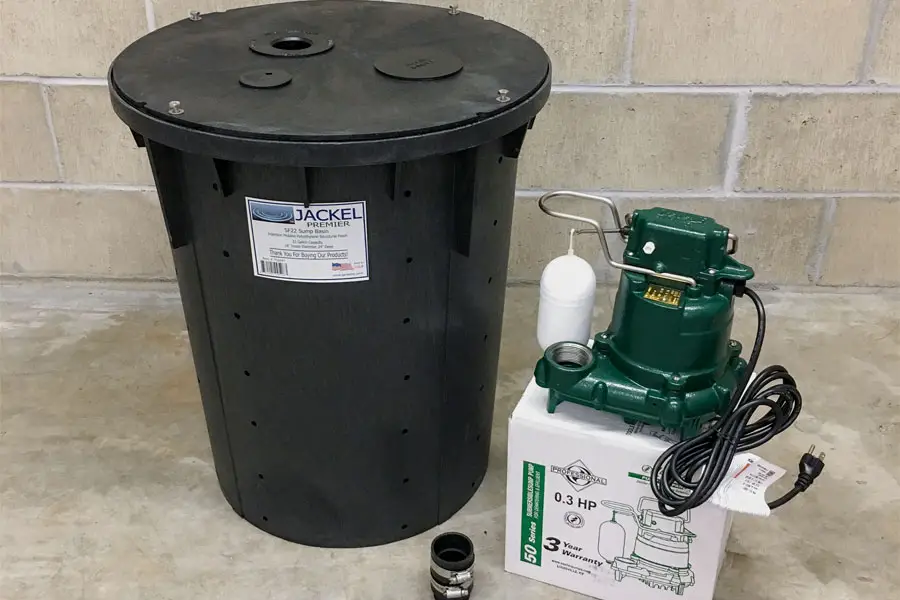 Sump Pump Volume Capacity
When it comes to choosing a sump pump one of the first things that must be considered is the volume capacity. The volume capacity is the amount of water a sump pump can pump per minute. Depending on personal situations, the volume capacity demand will be different. For the homeowner that only concern with minor water issue. They will be able to work with a smaller unit.
Quality and Dependability
Because a sump pump may have to be used during an ongoing emergency such as rain flooding, it has to be dependable, meaning that water is consistently flowing into the basement, and must be continuously pumped out to keep the basement from flooding and damaging furniture and equipment.
Choosing a sump pump system that is of the highest quality will help lower the risk of having the pump go out in the middle of operating. This is definitely not one of those times in which a person wants to cut corners on quality for the sake of saving a few dollars. They will end up losing much more than they initially saved.
Because purchasing even the most expensive sump pump will not provide a 100 percent guarantee that the pump will not fail, it is always best to install a backup sump pump that can be sued in the instance in which the primary pump malfunctions or overloads.
Another good thing about back up sump pumps is the fact that they have a backup power source, which means that the homeowner would be able to continue to pump water even in a power outage.
Finding the Right Sump Pump
Although there are numerous brick and mortar locations that sell sump pumps, many people are choosing to buy their sump pumps online. The cost is usually less expensive than in a brick and mortar store, and the search process is much quicker.
The key is for the homeowner to find the pump that is right for them, and to find the retailer that they can trust.