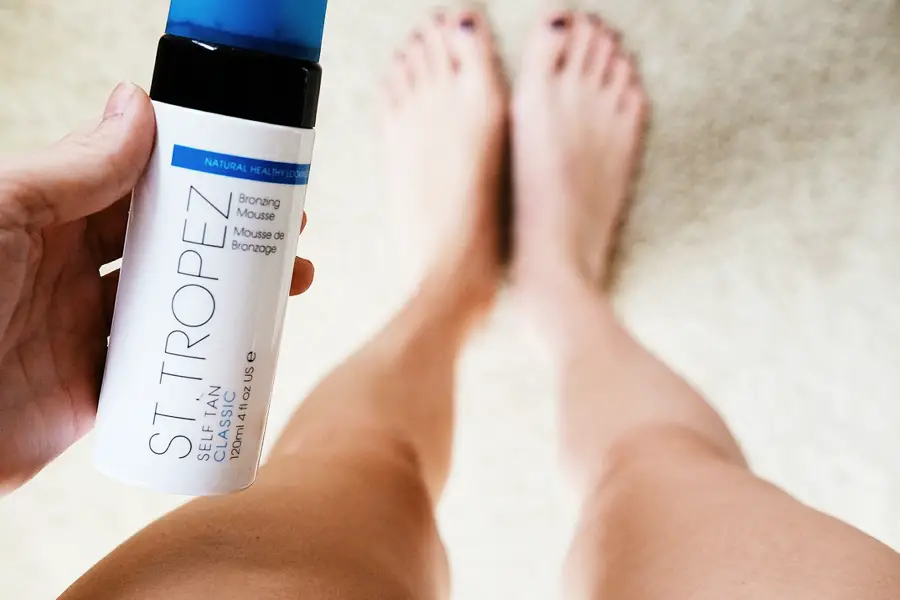 Sunless Tan Reviews
Sunless tanning over the last decade has become a very popular way of getting bronzed skin. It means you can achieve the tan that you want, to the colour that you want without damaging your skin. The products themselves all use the same ingredients that when applied to the skin's surface temporarily darkens its pigment, giving the effects of a sun-kissed tan. The colour then typically wears off within a few days. The products can also sometimes contain sunscreen, but be warned the protection will only last a few hours compared to that of a normal sunscreen product. Normally sold in a lotion or spray the tanning process itself is pretty straight forward and easy to do, however it may be advisable to do so in the bathroom or a place in which if the tan was to be spilt it would not stain or ruin anything around you, depends how messy a person you are.
Most Popular Sunless Tan
Body Drench QuickTan Bronzing
The Body Drench Spray Quick Tan is a wonderful way to apply that beautiful bronzed effect to your skin by the delicate action of a tanning mist. This tanning solution guarantees an ultra bronzing tan without the use of any ultra violet rays whatsoever. The mist being so minimal means that the tan dries super quick so you get that natural tan in no time at all. The application of the Body Drench quick tanning spray is as easy as it sounds coming in spray form means you can just spritz your body from every angle with ease, no need for rubbing it in. The spray also contains botanicals that leave your skin moisturized and hydrated at the same time, making this almost like a 3 in one body conditioner. The scent is that if a faint vanilla induced with coconut, a tropical concoction relating to a warm sunny beach. If you don't have the time to sunbathe on a beach, you can get it in a bottle from the Body Drench Spray Quick Tanning.
Makes home application easy through spraying technique
Fragranced with hints of coconut and vanilla
Can be applied quickly and easily twice a week or more
– Anthony Dawson
Best Overall Sunless Tan
St. Tropez Self Tan Bronzing Mousse
St Tropez Self Tan Bronzing Mousse gives a long lasting and sun kissed tan. This product does not have a foul smelling scent but a rather beautiful fragrance making wearing the tan a much more pleasant experience than most other tanning brands. The product can stain so best to apply in a clean and safe environment and keep away from furnishings, paintwork and light hair. When applying the St Tropez self tan first check for broken or irritated skin, the product should not be used on skin irritations or sensitive skin. Specialist removal wipes by St Tropez can be purchased to eliminate tanning of the hands, but be sure to wash your hands anyway after the application process is over. Using the tanning mousse 2 to 3 times a week will keep the tan looking its best. Regardless of the time of year or weather, St Tropez will give you an all round summertime tan as though you just came home from the Bahamas.
Instant long lasting tan results
Smooth and dry application process
Fragranced technology eliminates the self tan aroma
– Anthony Dawson
Best Budget Sunless Tan
Australian Gold, CHEEKY BROWN
The Australian Gold JWOWW Continuous Sunless Tanning Spray comes in a handy 5-ounce bottle, perfect for taking on the go. The spray itself is applied with ease yet gives a maximum coverage guarantee; this is due to the nozzle creating such a fine mist that when it hits the skin it applies itself evenly. Using this method means no more rubbing the tan in or getting ghastly streaks or tan lines, Australian Gold JWOWW have got that covered. This also means that your clothes and surrounding area when tanning are not in danger of being stained or ruined, the fast drying technology eliminates all of this. The nozzle has the capability to spray at 360 degrees so you can expect a flawless cover every time with a radiant, naturally tanned result. This product is for a dark tanned result but can be used sparingly for a slighter effect.
Product endorsed by the always-tan JWOWW
Flawless all over coverage with easy application
Super fine spray nozzle with fast drying technology
– Anthony Dawson
Sunless Tan Buying Guide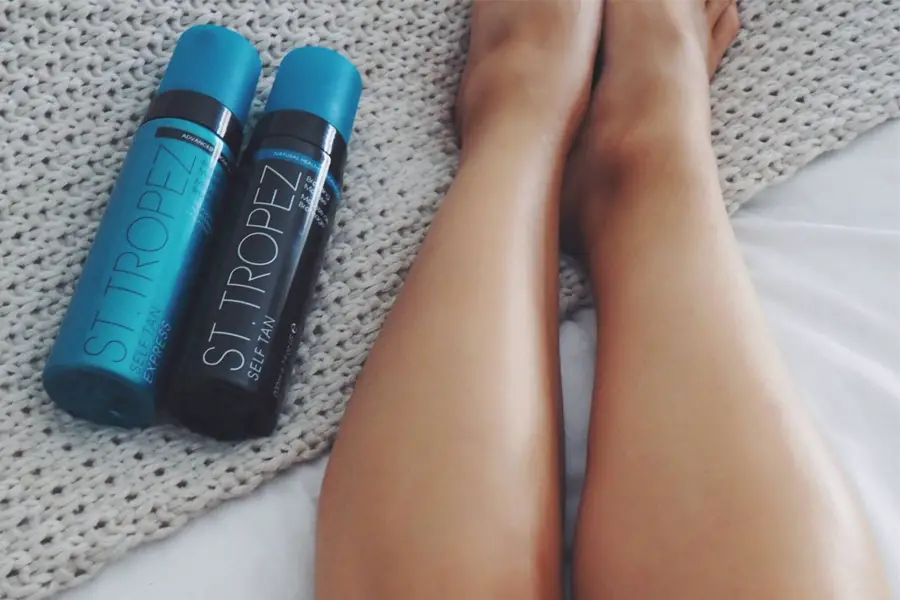 There is something beautiful about having warm colored, brazen skin. A warm, tanned skin has a healthy glow (unlike pale skin) that cannot be not be achu having a warm colored, brazen skin. A warm, tanned skin has a healthy glow that cannot be ach. No wonder a lot of women and men are tanning their skin. Basically, the skin tans because of the UV rays as a form of self-defense and protection. As a result, companies have adopted UV tanning beds. But through the progress of science, it has been proven that UV rays cause photoaging.
A type of UV ray, called UVA rays, is a longwave ray that penetrates the skin deeper, therefore damaging cells. UVB rays are the main type responsible for sunburn and harmless skin tanning. However, UVA rays cannot be separated from the sun's rays. Tanning beds usually employ UVA rays because it tans the skin faster. Aside from photoaging, advanced wrinkling and dark spots (melasma) may develop; the risk for skin cancer and melanoma also increases with sun exposure. Sunblocks, whether full-spectrum or not, do not protect the skin from 100% of the sun's UV rays regardless of the strength of the SPF.
Key Ingredients
For sunless tanners, the key ingredients l-tyrosine and dihydroxyacetone (DHA) work by speeding up the skin's tanning when exposed to the sunlight. These tanners do not require the sun's rays in order to be effective, but most of them feature ingredients that speed up the production of melanin in the skin. Drinking 1 to 2 l-tyrosine tablets actually work, too, in increasing the skin's production of melanin.
DHA works a bit differently compared to l-tyrosine. While l-tyrosine increases the melanin production of the skin, DHA has chemicals which react with the skin's layer of amino acids which in turn yields a tan color – the disadvantage of the tan achieved through DHA is that they do not provide protection against the sun. In short, the tan is just there for aesthetic purposes. When using tanners, always apply a full-spectrum sunblock to protect your skin from the UV rays. However, if you opt for more intense tanning, you can opt for a lower UV protection such as SPF 15.
Tanners may also feature color pigments. These can be noted as FD&C colors, which are usually man-made or CL 7749 color series which are derived from the iron oxides of the earth. Iron oxide pigments are limited in shades. They usually range from brown, beige, red or tan, but are incapable of yielding blue or pink. With that said, you will often see a combination of iron oxide and man-made pigments in sunless tanners.
Lotions, Sprays, Cream and Powders
Such tanners come in all shapes, sizes and shades. They are usually available in lotion, spray, cream and powder forms. Here is a brief overview about each type:
Powder Tanners
Powder bronzers offer the quickest tanning. The results are instant but very short-lived. Powder tanners act just like makeup; they will give your skin a tan right when you need it. Powder bronzers are not long-lasting. They offer quick bronzing and are washable. The disadvantage of powder bronzers is that they can be expensive if you decide to have your skin tanned every day.
Lotion Tanners
Tanning lotions are the most common type of sunless tanners. Lotion type self tanners are great for beginners and professionals alike because they can be spread evenly and easily on the skin. Sunless tanning can become tricky, especially when using those high pigment self tanners. You may or may not use gloves or mittens when using lotion sunless tanners. The degree of tanning can easily be adjusted with lotions. Usually, lotions offer mild to moderate tanning.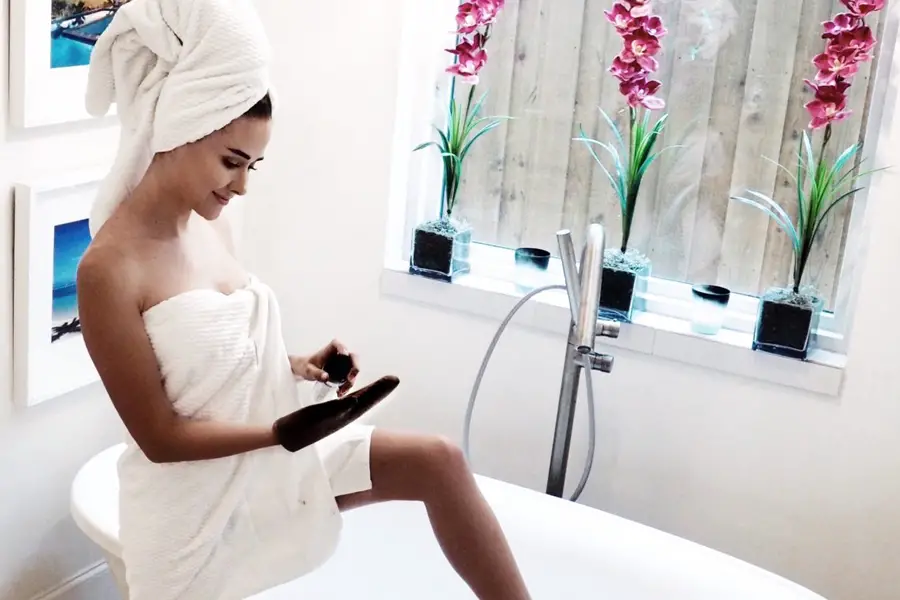 Spray Tanners
Spray tanners offer a long-lasting and the most intense kind of tanning, but they can be the most difficult to work with. Together with shimmer body highlighters, spray tanners deliver that kind of tan you see in runway models in Victoria's Secret shows. Application of spray tanners requires practice and sometimes, a helping hand. It can be difficult or even impossible to achieve an even tan on your back, calves, arms and buttocks. Moreover, spray tanners can give a blotchy effect if there are dry spots on your skin. If you decide to try spray tanners, always exfoliate your skin first at least 3 days before you decide to tan your skin. Spray tanners also stain the clothes badly so wear dark colored clothes and old undergarments. Remove any jewelry to ensure even tanning.
Always Do a Patch Test First
Each person has a different skin makeup. A sunless tanner may be great on someone, but it can appear orange to another person's skin. If you are acidic, tanners may appear darker on your skin. Also, some people have very sensitive skin and since tanners have ingredients that make them penetrate the skin deeper in order to prolong the tan, it is not surprising that certain formulations in the market may cause some people a degree of discomfort. Always do a patch test first. When doing a patch test using spray tanners, do it on a small area on your belly.
Warranty and Money-Back Return
Most sunless tanners do not come with a money-back return guarantee, especially over the counter or department store tanning lotions. A money-back guarantee depends on the brand, but don't expect it to be applicable to even some self tanners in the market. You can, however, return the product if, by some accident, you found out that you purchased a bottle beyond the expiration date.
Ratings and Reviews
Nowadays, consumers voluntarily post their reviews not only of the products and services they availed of but also the kind of customer service they experienced. Most people, especially women, blog about their "beauty finds" or "hauls." These are often in depth information that includes the price, performance and ingredients of the products. As a buyer, you can start finding good sunless tanners through reviews and blogs online. Be cautious of anonymous reviews, however, because these do not have the same degree of credibility. After all, they're often written by advertisers.