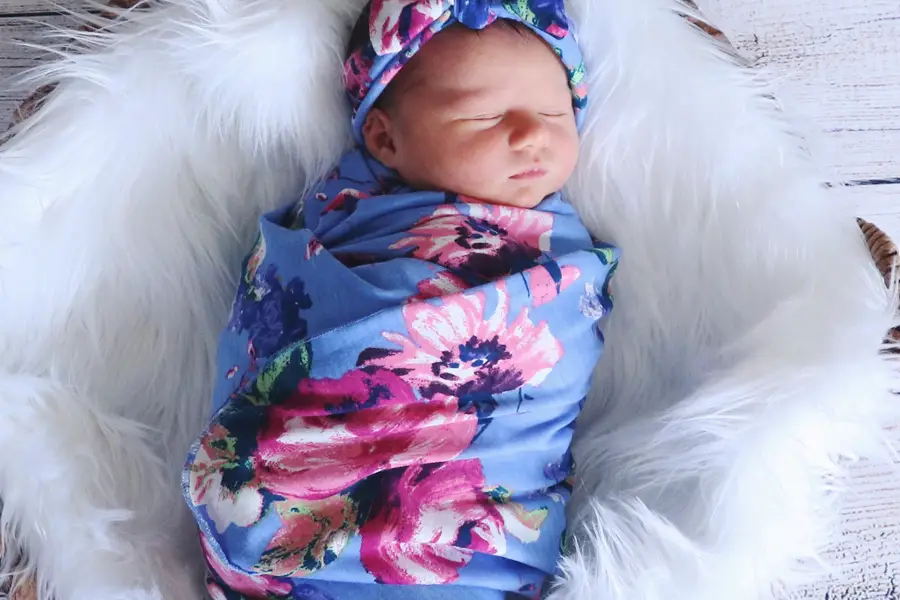 Swaddling Blanket Reviews
Swaddling blankets help to keep your baby comfortable and secure during the night, thus allowing them to sleep longer and deeper. There are a number of different sizes and colors out there to choose from, and it's best to buy them in packs of 3-5 to ensure that you always have a clean blanket on hand. There are also a number of different materials to choose from, so select something that is breathable so that your baby won't overheat. The right swaddling blanket will keep your baby from moving too much at night, and also extend times between feedings. When the baby sleeps better at night, then mom and dad sleep better at night, so finding the right swaddling blanket is essential for your own wellbeing. When selecting the right one, you definitely want to find a blanket that is easy to clean and will get softer and softer after each wash.
Most Popular Swaddling Blanket
Aden
This delightful swaddling blanket from Aden By Aden + Anais is a handy 4 pack that comes in a fun Safari Friends design. The blanket is incredibly soft against the skin, and the gentle muslin cotton is breathable to help reduce the risk of overheating. The generous size of this blankets makes swaddling easier than ever. This also makes for a great stroller cover, nursing cover, and burp cloth. The four blankets each measure 44 x 44, and this ample size is suitable for all babies. The more you wash these blankets the softer that they get, ensuring that these blankets will last during your child's development. The blankets are designed to increase your baby's comfort and soothe anxiety, thus helping them to sleep longer and more soundly. These make a wonderful baby shower gift, and the packaging is easy to open. All in all, these are great swaddling blankets for your little bundle of joy.
Incredibly breathable muslin cotton
Increases baby's comfort and sleep time
Comes with 4 blankets
Measures 44 x 44
Multi-use blanket is easy to carry on the go
– Anthony Dawson
Best Overall Swaddling Blanket
Silky
This 3 pack of silky swaddling blankets from Aden + Anais is ideal for adding comfort and security to your baby's sleep time. There's nothing more comfortable for your baby than being wrapped up like a burrito, and the material of these blankets is incredibly gentle against the skin. Made from 100% rayon from bamboo fiber, the fabric is incredibly natural and safe against sensitive skin. The material is very breathable so there's no worry about the baby overheating. The generous size makes swaddling easy, and also makes these blankets usable for other tasks. Bring the blanket along for your stroller, wrap your baby while nursing, or use as a changing table cover and burp cloth. These affordable and attractive blankets are easy to clean and maintain, and they get softer with each wash. The colors will not fade when you wash them on low heat.
Made of 100% rayon from bamboo fiber
Breathable fabric that is easy to wash
Multi-use swaddling blankets
Beautiful azure color
3 blankets included
– Anthony Dawson
Best Budget Swaddling Blanket
Miracle
This charming swaddle blanket from Miracle Blanket comes in a nice blue color that is suitable for both boys and girls. New moms and dads unfortunately often deal with sleep deprivation, and that's why you need as many tools as possible to help your baby sleep soundly at night. The key to a happy, well-rested baby is a great swaddling blanket. The Miracle Blanket has been proven to help baby sleep at night and extend periods between feeding by preventing night movement and separation anxiety. This not only helps baby to sleep, but it gives mom and dad more sleep time at night. Your baby is going to be sleeping longer and deeper while wrapped in the comfort of this blanket, and this is the only true swaddling blanket that guarantees effectiveness with a triple patented arm flap design. There are a number of other different colors to choose from.
Features patented arm flap design
Guaranteed to help your baby sleep longer and deeper
Prevents separation anxiety in your child
Charming blue color, with many other colors to choose from
Extends time between feedings
– Anthony Dawson