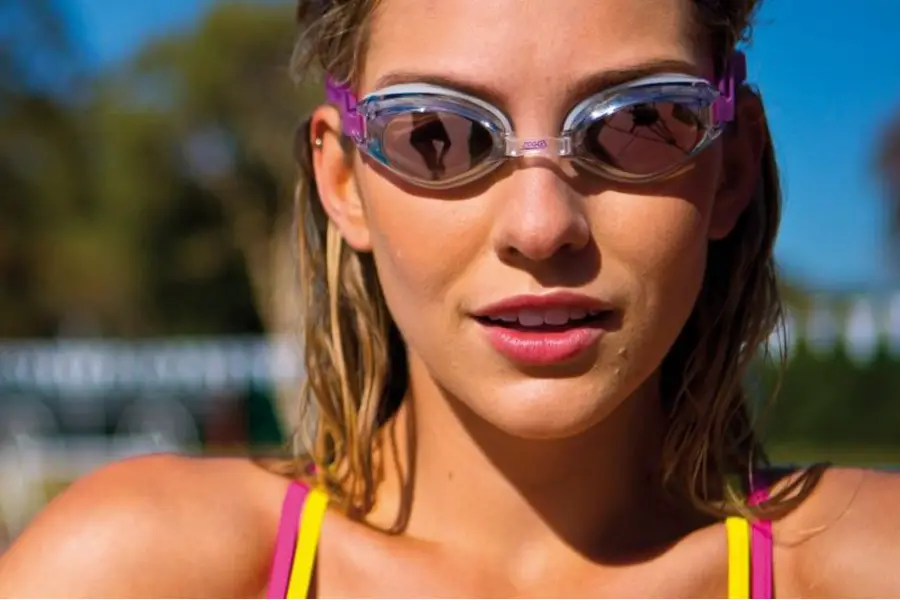 Swim Goggle Reviews
Swimming goggles have changed the way people experience the feeling of swimming by offering them the ability to see underwater. The body's natural inclination is to close the eyes while in water, as humans aren't designed to see beneath its surface. Whether salt, fresh, or chlorinated, water in the eye can be an irritating and painful experience. Swimming goggles give swimmers the chance to see underwater without ever really having to close their eyes, even when coming up for air between strokes. Goggles give the swimmer the ability to focus on what he's doing, whether it's competing in a meet or snorkelling at the beach, with the benefit of underwater sight.
Most Popular Swim Goggle
Aqua Sphere Kayenne
Available in a rainbow of colors to meet the preferences of any swimmer, the Aqua Sphere KAYENNE goggles have anti-fog and scratch resistant lenses designed to offer the best possible visibility, especially in low-light and indoor settings. The lenses are oversized compared to most swim goggles, made of ultra-durable Plexisol with a 4-point expanded 180-degree viewing portal. The one-piece hydrodynamic frame that holds the Plexisol lenses in place is made of hypoallergenic Softeril so even swimmers with sensitive skin or eyes can wear them without any allergic reaction or irritation. Aqua Sphere's one-touch, quick-fit buckle allows the wearer to find the perfect fit and make simple adjustments even when wearing the goggles. With a slim frame, oversized lenses, and completely ergonomic design, the Aqua Sphere KAYENNE swim goggles are just about perfect for all types of swimmers.
Available in a wide range of colors
Plexisol lenses with 180-degree visibility
Hypoallergenic Softeril frame construction allows swimmers with sensitive skin/eyes to wear
One-touch Quick-Fit buckle allows for easy adjustment
– Anthony Dawson
Best Overall Swim Goggle
Aqua Sphere Vista
Whether you're going to the lap pool for your weekend set or diving into the clear waters of the Caribbean to explore tropical fish on vacation, the Aqua Sphere Vista Swim Mask will make your experience all the better. The mask offers a wraparound design profile with a full 180-degree view. Aqua Sphere's Quick-Fit one-touch adjustments allow the wearer to make quick and easy adjustments to the headband even while in the water wearing the mask. A comfortable, non-restrictive silicon skirt helps stop water from leaking inside the goggles. In addition to having an anti-fog and scratch resistant coating, the Vista Swim Mask Clear lenses offer 100% UVA and UVB protection, something all mothers can take relief in knowing while their kids are out in the hot tropical sun or splashing around in the community summer pool.
Durable polycarbonate lenses are fog and scratch resistant
100% UVA and UVB proof
Wraparound construction with full 180-degree visibility
Aqua Sphere Quick-fit adjustment allows for one-touch re-fitting in the water
– Anthony Dawson
Best Budget Swim Goggle
Speedo
With a name synonymous with the sport of swimming, Speedo offers the Vanquisher 2.0 Mirrored Goggles with an ultra low-profile design. The goggles sleek styling enable the lenses to achieve 25% more peripheral vision that other smaller-sized goggles. Despite the reduced mass, the Vanquisher 2.0 goggles have the same great Speedo fit that swimmers have appreciated for decades, complete with soft silicone eye seals. The Vanquisher 2.0 goggles also feature an ultra-mirrored coating that helps reduce glare whether on the beach, in the pool, or under the lights indoors. The goggles have been updated with an improved head strap with an ergonomic adjustable clip that doesn't hinder the wearer's level of comfort. The goggles include three interchangeable nose pieces to meet the needs of different swimmers' preferences and demands in the water.
Mirrored finish helps reduce glare
Low-profile design offers 25% more peripheral vision
Classic Speedo fit and feel with improved ergonomics and aesthetics
Available in a wide range of colors/patterns
– Anthony Dawson
Swim Goggles Buying Guide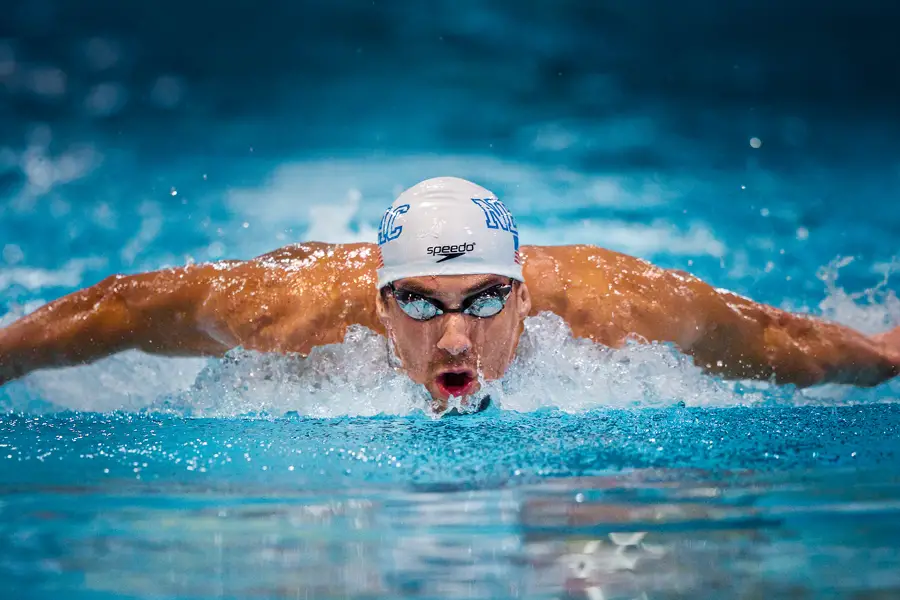 Swim goggles are pieces of equipment used by swimmers to protect their eyes. Their features can help you enjoy a more comfortable and faster swim. Having a good pair of swim goggles should never be underestimated. Swim goggles provide a number of benefits to you in the following ways; keeping clear vision while in water, protecting your eyes from harmful UV rays and irritation – especially in chemically treated water. However, when it comes to choosing the right goggles, there few things to consider. Below are some top tips to help you choose the right swim goggles:
Things to Consider
1. Fit
The fit of swim goggles depends on their seal and not the strap. It's recommended to try out goggles before purchasing to ensure they fit you properly. Oval-shaped swim goggles are the most popular in the market today. You also need to be careful not to choose too wide of a pair of swim goggles since they may leak water.
2. Comfort
This is an essential factor to consider. The comfort of swim goggles largely depends on their gasket. You might purchase swim goggles that perfectly seal your eyes but lack comfort over your nose. Although most swim goggles come with an adjustable nose piece, if you find a pair being too tight or rubbing against your nose, look for another one. Remember that too tight goggles will add more pressure to the sensitive parts of your eyes. Today, most goggles come with split straps which are essential if you want to swim faster or quickly turn while swimming. Make sure you choose swim goggles with a silicone gasket.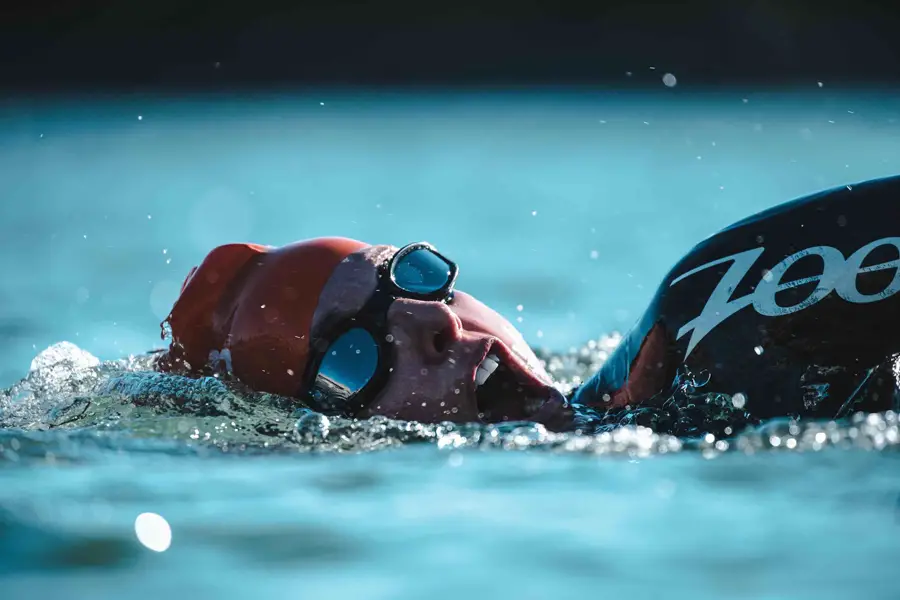 3. Sight
Ensure you choose swimming goggles with an anti-fog coating and UV protection. Coated swim goggles are the best choice since you won't defog them more often. Most swim goggles come with a sort of oval window where you look through while in water. This is an ideal option especially when you want to look straight ahead. However, if you're just swimming in open waters, you need something that keeps your peripheral vision clear.
4. Lens Color
When it comes to the color of swim goggle lenses, it should be well understood that it's not only for aesthetic purposes. The color has a function as well. The color you choose largely depends on the lighting conditions in the water or pool where you swim. Below is a breakdown of the different types of lens colors and their use:
Amber – Amber lenses are good in amplifying light in low light conditions and reducing glare in high light conditions. They're the best choice for all-light environments since they provide good vision.
Blue – Blue lenses allow the passage of moderate light and protect the eyes in bright conditions. They can be used both indoors and outdoors.
Lilac – Lilac lenses are ideal for both indoor and outdoor use and enable a better contrast for different objects against blue or green backgrounds.
Clear – Clear swim goggles are ideal where maximum visibility is needed.
Smoke – Smoke-colored lenses are suited to outdoor use, especially in sunny conditions. They reduce light transmission and overall brightness.
5. Size
Swim goggles come in many sizes. Some of them have small eye cups while others have large eye cups which fit inside the eye sockets. Other types fit like a mask, thus sealing your cheekbones and forehead. Depending on your head size, look for swim goggles that are more likely to stay in place when swimming.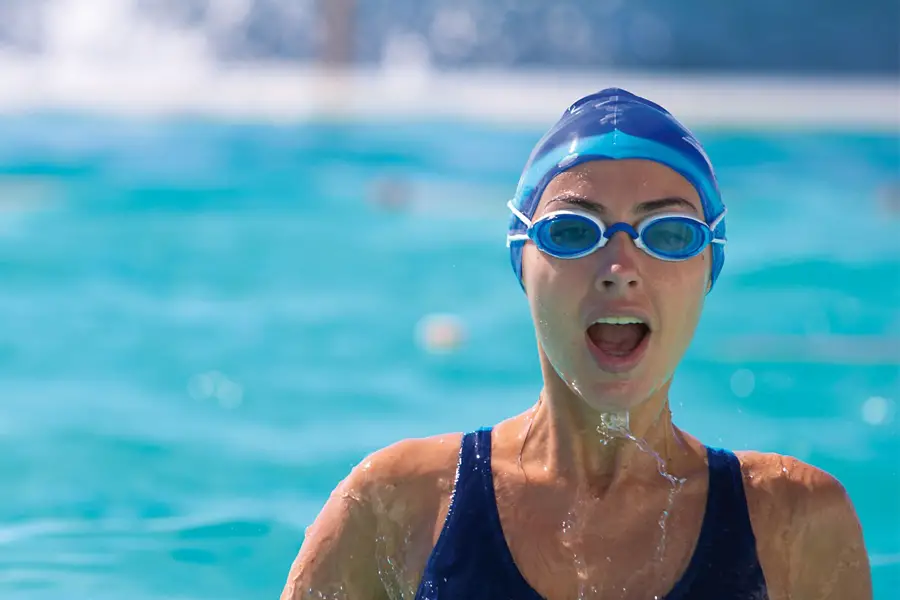 6. Price
Swim goggles come in a wide range of prices depending on the quality and the manufacturer. You'll find both cheap and expensive swim goggles that are stylish and comfortable. Choose swim goggles depending on your budget and needs. If you're a competitive swimmer, you can get a standard pair of goggles at a very affordable price.
Conclusion
In conclusion, these are some of the top tips for choosing the right swim goggle. In most cases, the choice is majorly a matter of personal preference. However, if you want to do some quick flip turns or dive from high points, choose smaller swim goggles since the large ones can slide easily exposing your eyes to harmful rays from the sun and water reflection.