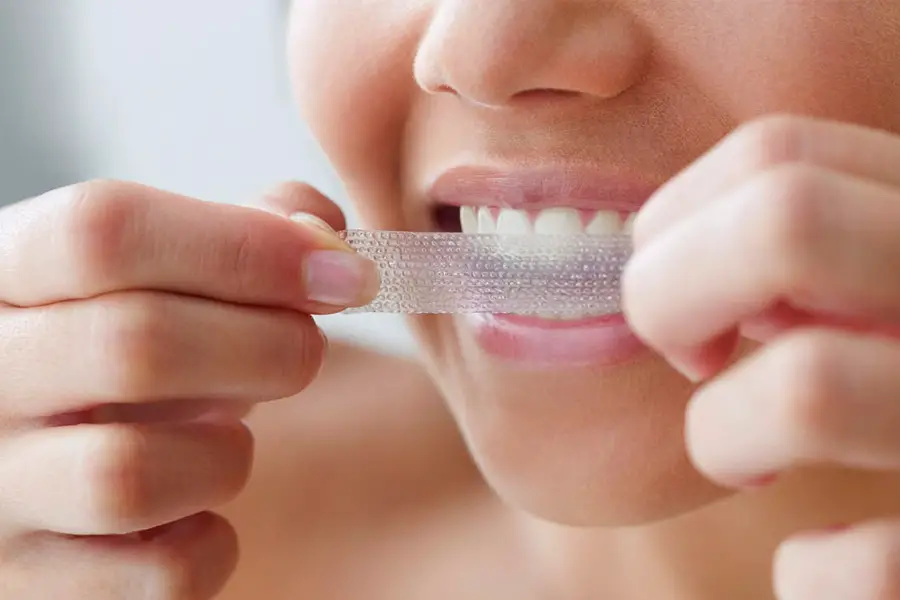 Teeth Whitening Reviews
Teeth whitening is also known as tooth bleaching;it's a procedure that can be done either at your dentist or with different types of home teeth whitening kits. Bleaching can be used through a gel or by laser, or even just by using a specific bleaching toothpaste. Teeth whitening has had a sudden bloom in customers, who increasingly have the urge to have whiter and brighter teeth. However it isn't just the new, modern generation that have used tooth bleaching on their teeth, the invention has been around since way back when the Ancient Romans used goat milk, and even urine, to whiten their chompers. Now a multi-million dollar industry, having your teeth whitened has become the most requested dental procedures both in doctoral settings and for home application. Seeing as it has become so easy to obtain good quality whitener more people are catching on to the idea as a more affordable cosmetic procedure.
Most Popular Teeth Whitening
Crest 3D White Glamorous White Whitestrips
The Crest Whitestrips Pro Effects teeth whitening strips yield professional, dentist-quality resultswithout raking your wallet. The strips have a special formula that contains an enamel-safe whitening ingredient that will have your teeth looking several shades whiter in just 10 days of treatment. The Crest Whitestrips Pro Effects contains a strong blend of teeth cleaning and whitening agents that help remove dark stains caused by coffee or wine consumption and any general stains the teeth may have acquired. The Crest Whitestrips are easy to apply with no mess, and both the top and bottom rows can be done at the same time, making the 30-minute wait seem like no time at all. Results can be seen in just three days if worn twice a day for 30 minutes at a time. Continue the routine for 10 days and you're bound to achieve the same results that would take a year's worth of treatments at the dentist.
40-count package of top/bottom strips
Come pre-coated with hydrogen peroxide solution
Results can be seen within 3 days if worn twice a day for 30 minutes
Crest brand promises cleaner-feeling and whiter teeth
– Anthony Dawson
Best Overall Teeth Whitening
Crest 3D White Professional Effects Whitestrips
This treatment really is the next best thing to having your teeth whitened by your dentist. The kit comes with a mouldable guard, which changes to the shape of your teeth and can be removed with ease. Because the Crest 3D Whitestrips have the breakthrough seal technology, you are able to talk and even drink water while you are whitening your teeth, luxuries other teeth whitening strips cannot offer. This gives you a comfortable and hassle-free treatment that delivers a professional level of whiteness in the comfort of your own home. The strips can remove 14 years' worth of stains on your teeth for a dramatic improvement and bright white smile, in only 30 minutes time. The product acts like an eraser on your teeth, seeking out and finding the stains then eliminating them one by one. The full extent of the whitening treatment can be seen in just 20 days. Sensitive teeth or those with fillings may need extra care and attention and possibly professional advice on the whitening of your teeth.
No slip grip, advanced sealing technology
Mold takes to the shape of your teeth for personalized care
Safe for the enamel on your teeth
Improvement after 30 minutes, full results in 20 days
– Anthony Dawson
Best Budget Teeth Whitening
Rembrandt
The Rembrandt Intense Stain teeth whitening kit gives your teeth a boost in brightness and helps to return your teeth back to their natural looking colour. In just minutes, results of a brighter smile can be seen, as the product removes tough, worn-in stains like coffee, red wine, smoke, and soda.It works by way of the strips dissolving surface stains before they have a chance to settle-in on the tooth, thus preventing new from sinking-in and leaving a visible mark. For a process that only takes a few minutes out of your day, this whitening kit yields dramatic results on tough, set-in stains. Overall, the Rembrandt Intense Stain kit makes teeth whitening a quick and easy process that is no longer time-consuming, confusing, messy, or ineffective.
Minty taste helps easy application
Takes only 5-10 minutes to dissolve
Does not affect existing dental work or cause pain
Comes in a pack of 56 capable of achieving dramatic results
– Anthony Dawson
Teeth Whitening Buying Guide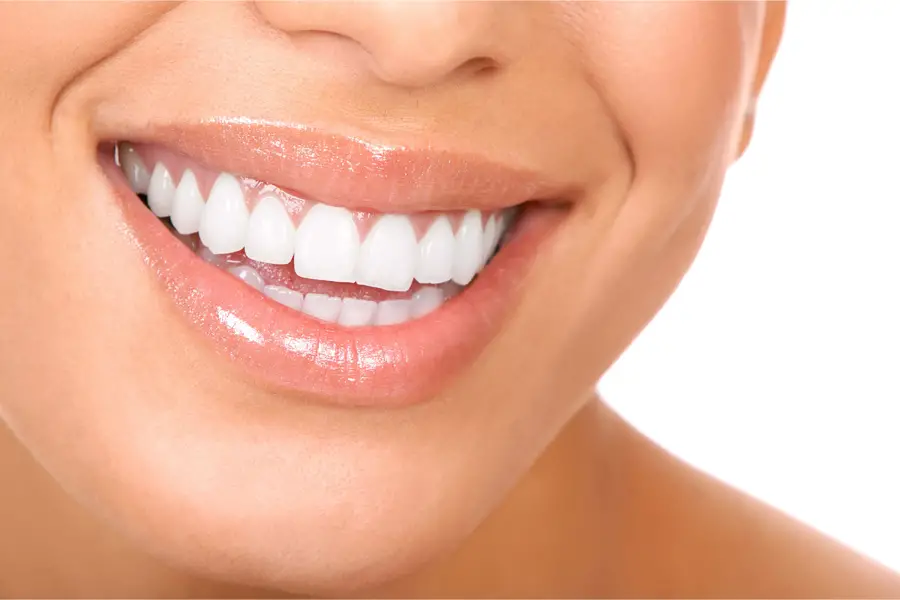 Professional teeth whitening is very expensive, especially that clients have to schedule a number of appointments before their desired teeth whiteness is achieved. Because of the price of professional teeth whitening services, there are now many available over-the-counter products that can whiten teeth. These include strips, trays with UV-lights, brush-on gels and even toothpastes. The abundance of teeth bleaching products can make most people confused. Before deciding to buy teeth bleaching products, read this guide first.
Factors to Consider
Strips, Gels, Trays
The easiest teeth whitening product to use are strips. Users can simply stick them on their teeth for a few minutes and peel them off afterwards. The disadvantage of teeth bleaching strips is that saliva can easily interfere with the whitening process. Also, people with crooked teeth may have a difficulty keeping them on place. A strip can cover about 6-7 teeth. Strips are formulated with higher concentrations of active ingredients namely peroxides (about 14%) to maintain a bleaching power despite the saliva. Some strips have an aftertaste so you may want to brush your teeth or gargle with water. Be careful with mouthwashes because some contain ingredients that cause teeth discoloration and uneven blotching. Teeth bleaching trays that sometimes include a UV light device can be expensive without the guarantee that they will work. The active whitening ingredient lies in the teeth bleaching gel and not in the light. Some brands just use blue colored light to imitate UV light. Commercial teeth bleaching trays may not fit every mouth size. As a result, some dentists recommend custom-fit trays with specially formulated whitening gels. These teeth bleaching sets cost around $100 to $200. The purpose of trays is to prevent the saliva from diluting the whitening formula. Also, they keep the gel on contact with the teeth and prevent it from dripping into the gums. Teeth bleaching trays may not be the most comfortable to wear, but their whitening power is superior than teeth bleaching strips and brush-on gels.
Brush-on teeth bleaching gels are cheap and very convenient to use. In fact, they are the cheapest among the three. Unlike teeth bleaching strips and trays, brush-on gels offer no protection against saliva. It is also easy to get the gel on your gums. The advantage of brush-on gels is that the gel can be distributed to every nook around the teeth. Brush-on teeth bleaching gels can be used together with strips and trays for maximum whitening effect. Because they are convenient to use, they can be applied as maintenance every time you consume teeth staining foods and drinks like coffee, red wine and tea.
Know the Ingredients
Teeth bleaching products often contain hydrogen peroxide and different kinds of mildly corrosive bleach to remove a thin layer of the teeth. The hydrogen peroxide ingredient will vary in strength (in percentage). The higher the percentage, the stronger the whitening effect. So teeth whitening products with a high concentration of hydrogen peroxide should be left for a shorter time on the teeth. Low concentration teeth bleaching strips and gels, for example, can be left overnight. Some teeth bleaching solutions and gels contain sensitivity-reducing ingredients such as fluoride and potassium nitrate. Another bleaching agent other than hydrogen peroxide is carbamide peroxide. Carbamide peroxide is stronger than hydrogen peroxide so preparations using it must contain sensitivity-reducing ingredients.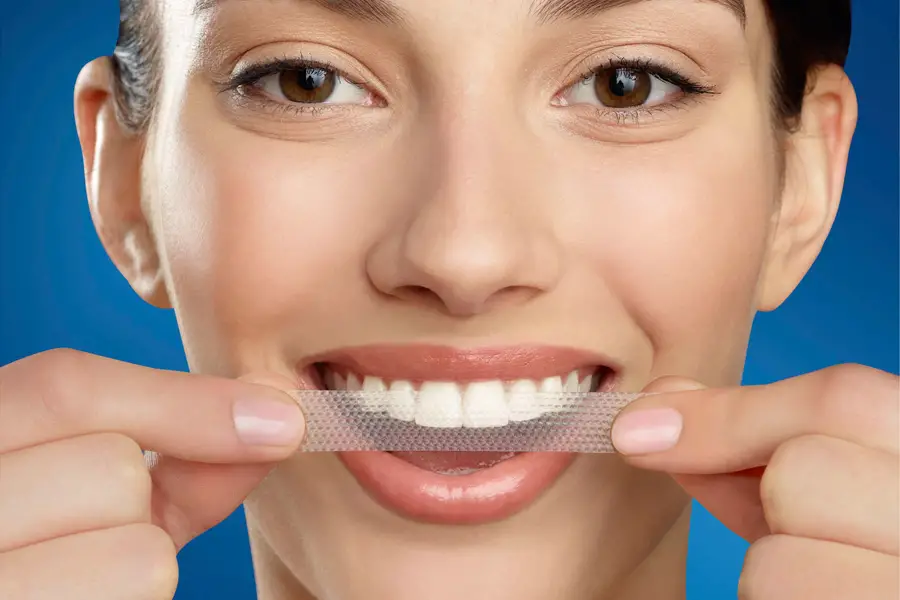 Your Available Time
All teeth whitening products will require about 30 minutes up to 4 hours to take effect. Teeth bleaching products with stronger concentrations of active ingredients should be placed on the teeth for a shorter time (30 minutes to 2 hours, depending on the instructions). People with sensitive teeth should also cut down their bleaching time or use strips and gels with weaker concentrations of whitening ingredients. Read the instructions on how long the product should be kept on the teeth.
Teeth Re-darkening
Whitening your teeth causes the entire tooth to be dehydrated. As a result, people experience teeth and gum sensitivity. After you are done with teeth bleaching sessions, your teeth will strive to rehydrate itself by building a usual protein coating. This protective coating can lead to teeth re-darkening. However, re-darkened teeth will be lighter than how it used to be before teeth bleaching. As a good measure, buy maintenance strips and gels so plaque will not accumulate to stain your teeth.
Yellow, Gray and Blotchy Teeth
Yellow teeth are the easiest to whiten because the discoloration lies just on the teeth's enamel which is the outer layer that gives a tooth its shine. Teeth with uneven brown spots take longer to whiten. Gray teeth take the longest time to whiten. Be careful, however, because blotchy and gray teeth may signify health problems.
Be Aware of the Side Effects
When you decide to whiten your teeth, be prepared to experience side effects. Teeth and gum sensitivity are the two main side effects of teeth whitening. This is normal because teeth bleaching involve removing a thin layer of teeth that contains the yellow and brown discoloration. They may be temporary, but they can affect the way you process your food. You may experience sharp discomfort when consuming hot or cold food and drinks. The process of at-home teeth bleaching may be uncomfortable, especially when trays are used. Lay off ice creams, fruit shakes, coffee and hot tea for a while and wait until you have achieved your desired teeth color. However, people who whiten their teeth to the extremes may experience teeth sensitivity permanently because they have removed a thick layer of the crown of their teeth.
Reviews
Nowadays, a lot of people voluntarily share their opinions and experiences with a certain product. Do not hesitate to check for online reviews. Just make sure that these online reviews are not biased and paid. The best reviews come from people who are not affiliated with the company. The most honest reviews come from people who give 3 or 4 star rating. There are thousands of online reviews on hundreds of teeth bleaching products. You can even find video blogs on Youtube.