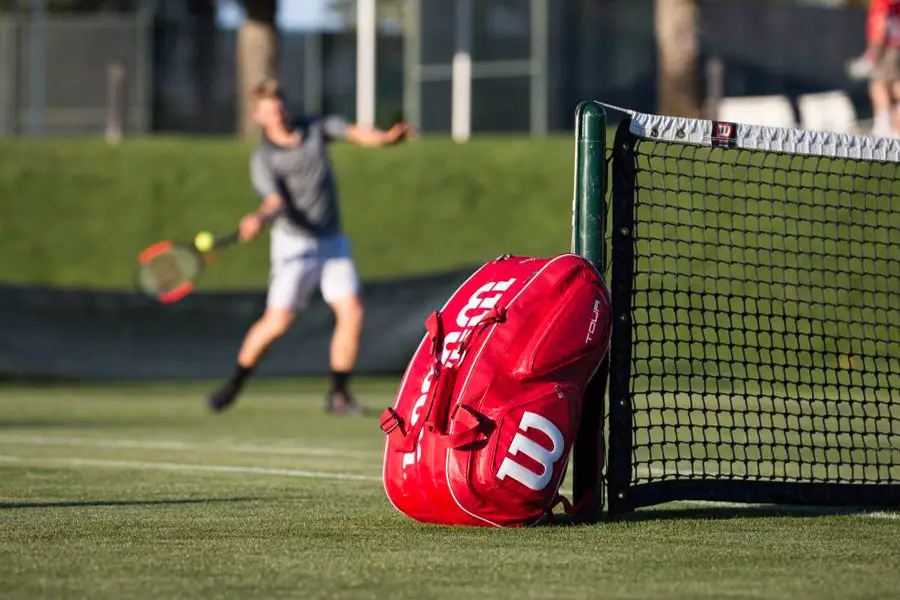 Tennis Bag Reviews
Whether you are a beginner or an expert tennis player, choosing the right equipment is important to make sure that your games remain exciting and admirable each time you hit the court. Choosing the right tennis bag, although not particularly used during the game, is an essential part of your overall tennis experience. With the right tennis bag, you can be sure that your tennis racquets are transported safely from one place to another. It is also where you can place your shoes, clothes, balls, overgrips, wallet, keys, and many other items that you need to bring for your games. When choosing between many tennis bags, you have to consider the number of racquets that you intend to bring each time you play a game. It is also vital to take note how you plan to travel each time you go to the tennis court so you can choose the right size, weight, and style for a comfortable trip to and from your games.
Most Popular Tennis Bag
HEAD Core
The Head Core Combi Tennis Bag is another option for those who want a classy and spacious bag for their tennis equipment. With a simple design that features gold embroidery at the front, the Core Combi Tennis Bag delivers a sophisticated look for both men and women who love to play professional and amateur tennis.
The search for a comfortable tennis bag ends with the Core Combi that provides more than sufficient space for up to six racquets and other essential stuff needed for tennis matches. Compared to others, this tennis bag will take you away from worries as it has climate control technology in a large compartment that can hold up to five racquets. Travelling to and from your game becomes fully comfortable with padded backpack straps and carry handle.
Spacious main compartment that can carry up to six tennis racquets
Uses climate control technology to make sure your racquets are taken care of
With large compartment for accessories and other belongings
Shoe bag inside the bag allows you to place your tennis shoes in place, away from your racquets and clothes
– Anthony Dawson
Best Overall Tennis Bag
Head Tour Team 6R Combi
An excellent choice for those who want a huge space for racquets and multiple compartments for other personal things and accessories like wallets, cellphones, shirts, shoes, and many more, the Head Tour Team Combi Tennis Bag is vital tennis equipment for those who treat tennis seriously.
The overall design and construction signify power and strength, with a straightforward look for those who want their tennis gear placed in a stylish yet muscular carrier. Using climate control technology, the bag allows you to take good care of your racquet all of the time even during hot summer days.
Despite its huge compartments and space, the Head Tour Team Combi Tennis Bag has a compact look, taking away the feel of bringing an oversized bag even when you only plan to bring a few racquets shirts to your game.
Spacious and compartmentalized for multiple racquet and accessory handling
Exemplary insulator that controls heat for your racquet
With interior bag that is perfect for shoes or other personal belongings
Strong and sturdy straps make it easy to hold and transport
Stylish and sporty look for those who are into a more athletic look
– Anthony Dawson
Best Budget Tennis Bag
Wilson Classic
Made to address any player's needs when it comes to tennis bags, the Wilson '12 Federer Tennis Bag allows you to carry along at most 6 racquets of your choice. This is particularly beneficial for those who want to play using different racquets, or for families and groups who want to play together.
This bag has two main compartments with curved openings, allowing easy access to tennis equipment. It also features a Roger Federer signature on the side, and adjustable straps on the back with a center handle. Players who bring only one or two racquets can use the extra room for their clothes, and other personal belongings. It also has a large flat pocket on the side for other tennis equipment and sports accessories.
Appealing design—simple yet classic; perfect for tennis amateurs and pros.
Large space for plenty of equipment and accessories, perfect for training
With backpack straps that allow easy transportation; top handle enables player to hold like a regular tennis bag
With top side tapering that ensures strong hold
– Anthony Dawson
Tennis Bag Buying Guide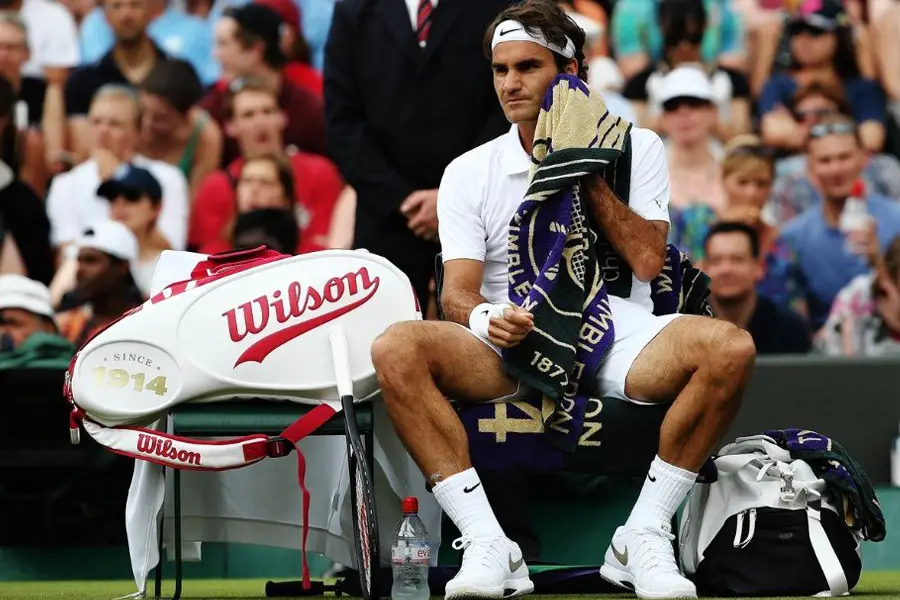 Whether you are a professional, amateur or a casual tennis player, you will need your gear on your side. Two important things matter to you if you are a tennis player and they include your tennis racquet and of course your tennis ball. You will need your tennis bags to carry both the racquet and the ball whenever you go for your training or your competition. If you have saved a lot of money to purchase your comfortable tennis gear, there are different factors you will consider to ensure that you have the true value for your money. Here are some important things you have to bear at the back of your mind when you shop for your tennis bags.
Factors to Consider When Shopping for Tennis Bags
Before you go for shopping, you have to consider the major purpose for which you need the bag. The type of bag you need as a professional player may not be the same with the bag required by a beginner and an amateur player. Here are some tennis bags you should consider depending on your level of proficiency in the game:
3-Pack Tennis Bags
If you an amateur or a beginner tennis player, you should start with a 3-pack tennis bags. This is the most suitable bag for you if you pick the game for three times or less in a month. It is likely that because of your level of involvement in the game you will not need more than three bags at the level. The bags will offer you enough space to store your racquet and other useful tools as well as snacks. There are different types of 3-pack tennis bags in the market. The bag would be enough to accommodate some of your possessions like your keys, watches, wallets and other few things you may require. You should make a choice based on the quality of materials used in making the bags.
Backpacks
If you want a tennis bag, you can comfortably carry on your back or your shoulder you can go for backpacks. This could contain the same number of racquets like the 3-pack bags; the only difference is that it is more convenient to carry this one as you can carry them on your back and shoulder. This is also an ideal tennis bag for the amateur and the casual player. It contains the racquet and other personal belongings. There are different models in the market. You have to make a choice based on the size of the bag, the design, quality of materials used in producing them as well as their durable nature.
6-Pack Tennis Bag
This is another tennis bag; it contains more items than the backpack and the 3-pack bag. This is meant for serious tennis players because it can contain more belongings, apart from racquets. It contains such things as clothing materials, beverages, shoes, as well as snacks. It is regarded as a combo bag and it could contain about six racquets at a time. Anytime you use this bag nobody would be in doubt as to whether you are a professional tennis player. It is meant for players that are more serious. Since you are going to use this bag to travel to different places, you should look for only high quality bags that are durable enough to contain all the items you want to travel with. Compare the various brands in the market to make a choice based on their design, look, durable nature, and the cost.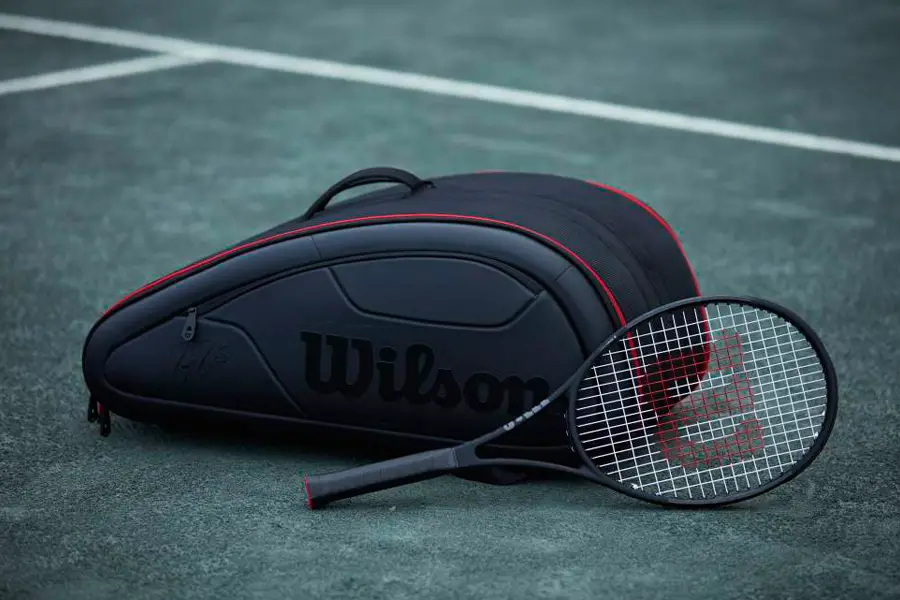 12-Pack Tennis Bag
This is the best bags for players who often engage in the competitive sport. It is referred to as a supercombi tennis bags because it can contain many tennis racquets at a time. You put everything you want to travel with on the bag. There are different brands of 12 pack tennis bags on the market today. This costs more than other smaller bags. It is certain that you have to consider the issue of quality and design while making a choice. Look for a bag designed with the finest leather as this contains many things without damaging your bag. It could also last longer. Do a review of the various brands and narrow down your choice until you get a design that is fashionable, durable, and affordable.
How to Buy Your Tennis Bags
After you have determined the type of tennis bags you need, you have to search for a place to buy at the most affordable rate. Before you decide to shop, you have to make a budget.
Budget
Make a budget for the type of tennis bags you want to buy. If you are a professional player planning to take a tour, you should look for a bigger bag. You have to carry out a review of the different types of tennis bags in the market and determine the cost. Based on this you can set a budget and stick to that budget.
Where to Buy
Tennis bags are available in different online and offline stores across the world. It is a question of making a comparison of the cost and deciding which outlet is better for you. If you want to buy the bag at cheaper rates, it is recommended that you shop for it online. There are high quality brands at such online portals like Amazon, eBay, Alibaba and so on. Decide the type of bag you want and compare the prices.
When you decide to shop for it online, you can get some discounts. If you have a coupon code, you can buy it cheaper. If you decide to buy from your local store, it is could be costly. The benefit, however, is that you can see, feel and make a comparison before you spend your money. If you decide to buy from the internet, you would expect to get the product within a few days.
Conclusion
It is obvious that you need a tennis gear if you are a tennis player. You can easily make a choice based on your need and your budget. These tips would guide you in determining what you need before buying your tennis bags.