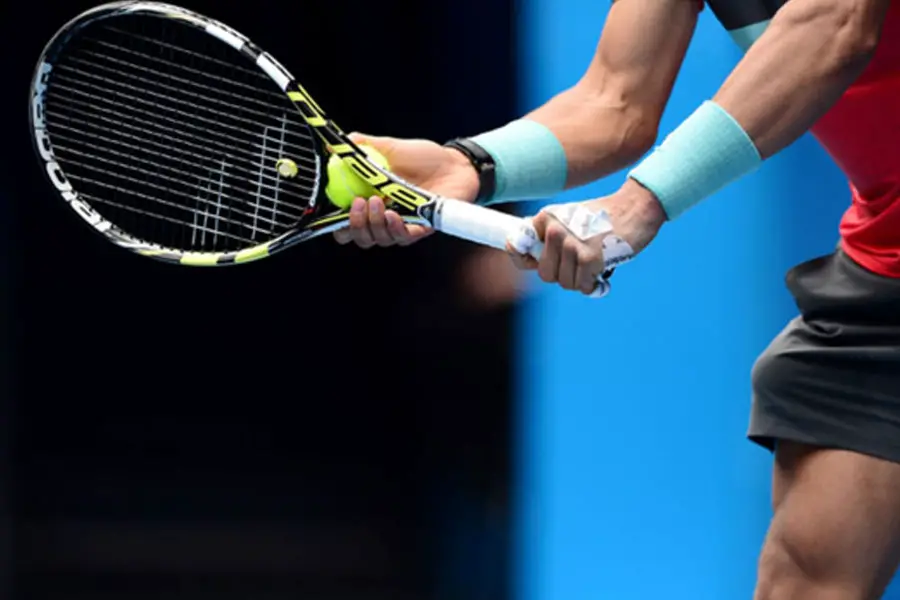 Tennis Racquet Reviews
Made to strike balls in the game of tennis, a racquet is a type of sporting equipment that is considered an ancestor of equipment used in modern day sports like squash. Since the invention of tennis racquets, a number of improvements have been made, but overall, racquets have remained practically the same in build and purpose. When choosing a tennis racquet, there are factors that you should consider including your level of expertise, your preferred weight, among many others. There is importance in investing in a good tennis racquet that will suit you since it is a decisive element which will affect each game that you play. When buying a racquet, it is vital to consider the grip size, head size, the weight and materials used, the length, the width of the beam, the tension of the strings, and of course, a price that will match your budget.
Most Popular Tennis Racquet
Wilson
Within the category of tweener racquets, the Wilson Hyper Hammer 5.3 Strung Tennis Racket has been rated as one of the most powerful racquets even during its introduction period. Due to its light weighted feature, it provides excellent control and maneuverability, as well as exceptional speed for its users.
Using Hyper Carbon, this tennis racquet lets every player play with almost exact precision at a reasonable price. The Hyper Hammer 5.3 has a larger head size compared to that of older models, and has been lauded by players due to the great backhand that it enables them to accomplish. Beginners and intermediate players find this racquet a good start in practicing moderate swings and good control and power. A slight setback with this model is that Wilson does not offer an included cover with this particular racquet.
Head size that is larger than the previous models increases power and control over each swing
Uses Hyper Carbon that generates excellent performance from the baseline to the net
Wilson Ultra Synthetic Gut Control makes this racquet more durable and also enables player to have more control throughout the game
– Anthony Dawson
Best Overall Tennis Racquet
Prince
Maria Sharapova's famous 2006 Australian Open game was highlighted with the Prince 03 White Tennis Racquet. Sharapova particularly acclaimed the dampened feel that this racquet provides at impact. For those who are not into dampened responses, the 03 White offers two throat grommets to allow less dampening and more feedback for every hit, depending on the player's choice.
Comfort and power depends on how the player uses the racquet, so it technically suits different styles and predilections.
The Prince 03 is also hailed as user-friendly, as it enables players to generate solid and precise swings—even when they are a bit off-center due to the racquet's big sweet spot. Baseline hits are also solid and its weight is just enough for all players of different levels of expertise.
Soft and easy to play with; Larger sweet spot that allows players to hit with better precision and power
Three critical locations with Tungsten
12.8 in unstrung balance that allows good control and feel; stable and powerful hits
Highly-maneuverable racquet with dampening feel for intermediate to advanced players
– Anthony Dawson
Best Budget Tennis Racquet
HEAD
Intermediate and advanced players have given this racquet a good review due to its affordable price that comes with its absolutely admirable performance. Even the slightest swings are noticed to give out visible differences in the overall power and control.
With prestrung Head Synthetic Gut 16g and Liquidmetal materials, this racquet maximizes every drop of energy that is delivered by its user, making all swings powerful, with great precision and speed. Although the racquet produces a bit of a buzzing sound each time it hits the ball, the feel remains consistent without annoying vibrations. Short and compact swings are amplified with its head size and light weighted design at 59 lbs., making it a good choice for anyone who wants to maintain a powerful play.
Increased control due to the Total Sweetspot Construction (TSC) that spreads the sweet spot all throughout the head
112 square inches in head size makes it easy to hit the ball with precision all the time
Absolute performance at a reasonable price, allowing every hit a solid and powerful one
– Anthony Dawson
Tennis Racquet Buying Guide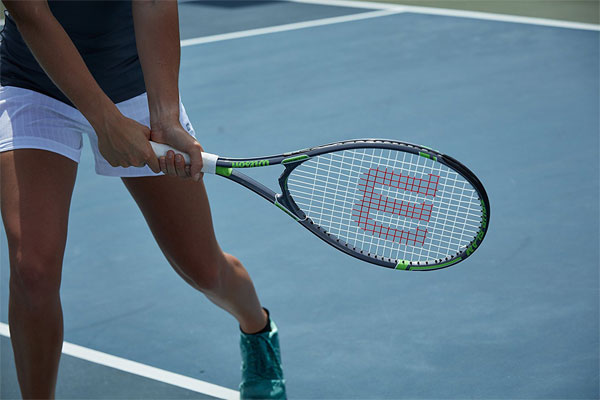 While for some choosing the right tennis racquet might not be that difficult a decision to make, there are many things you should consider before purchasing one. There are many different options when thinking about the tennis racquet that is best suited to you such as grip size, head size, string pattern, what the racquet is made from, how you will be using the racquet and how much you're willing to spend. So before you visit your local sporting good store, here are a list of things that you should consider:
Factor to Consider
Grip Size
The grip size refers to the thickness of the tennis racquet handle. There are generally 4 different sizes for grip:
Size 1 – 4 1/8 inches/grip – this is the smallest size available and it mostly suitable for small children.
Size 2 – 4 1/4 inches/grip – this is generally quite small so it is suitable for children or women with small hands
Size 3 – 4 3/8 inches/grip – this is generally considered a medium and is suitable for both women and men depending on the size of their hands.
Size 4 – 4 ½ inches/grip – this is the largest size available and is suitable for men with larger hands.
The measurement refers to the size of the handle to the line from the middle of your palm to the height of the tip of your ring finger. Taking this measurement will help you in deciding what size will be best suited to you. If you find yourself in the middle of two sizes, it's recommended to chose the smaller size as you can increase the thickness of the handle by adding over grip tape. When choosing which grip size is most comfortable be sure to take a few swings before purchasing to make sure that you've found the right one that's the most comfortable for you.
Head Size
The size of your racquet head is important as it will be determined by what sort of playing standard you require and the amount of power needed. There are four different head sizes to choose from:
Midsize – 85 – 95 square inches
Mid Plus – 96 – 105 square inches
Oversize – 106 – 115 square inches
Super Oversize – 116 + inches
Oversize racquets are more suited for beginners as a larger head will provide a larger hitting area and a larger sweet spot (the spot on the racquet that provides the best combination of feel and power). A large head size also allows you to put more spin on the tennis ball which can allow more power to be transferred to the hit.
Midsize racquets are usually used by more experienced tennis players as the smaller head size allows more maneuverability and stability within the racquet itself. However all the power in the shots taken with a midsize racquet will have to be generated from the player themselves.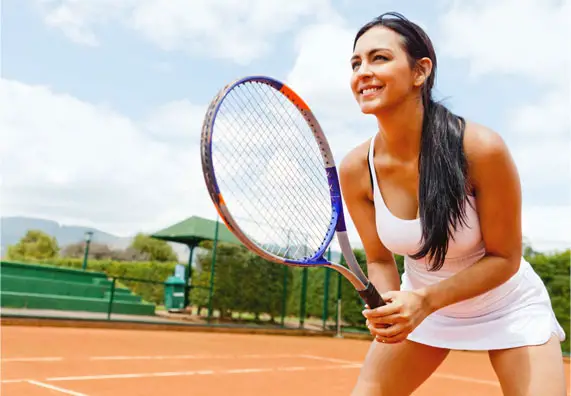 String Pattern
While string pattern is commonly overlooked by casual or recreational players, the string pattern influences the racquet's performance. An open string pattern provides the ball greater rebound and will allow potentially for more spin. However having an open string pattern can reduce the string durability as they tend to move more and increase the chance of string breakage. A denser string pattern has less rebound energy but also provides enhanced control and increased string durability resulting in less string breakages.
Racquet Weight and Materials
What your tennis racquet is made out of and subsequently it's weight are important things to think about when determining which tennis racquet is right for you and your needs.
Graphite – The majority of modern tennis racquets are made from graphite which is lightweight but strong at the same time. Racquets made from graphite are great for all levels of experience as it transmits shock when hit lessening the vibration through the arms and shoulders.
Boron and Kevlar – These resemble graphite but they are even stiffer and lighter than those made from graphite. Thinking about how Kevlar is used to make bulletproof vests you can be assured that these racquets are strong! However even though racquets made from these materials are lightweight, if you don't use the sweet spot to hit the ball, there can be quite a bit of vibration through the arm and is not appropriate for beginners.
Aluminum – While this was more commonly used in older tennis racquets you will still find it used in modern racquets. It's cost effective and while they may not be as good a quality as other materials, it still offers a decent amount of power.
Purpose
There are three basic types of tennis racquets and which type suits you best will depend on your level of experience and your goals.
Control – People who are best suited to a control racquet are players with fast and long swings that are looking for added control. Control racquets are best suited to more advanced players.
Tweener – A tweener racquet is best suited to intermediate to advanced tennis players who want to combine control and power. A tweener racquet is most appropriate when beginners are looking to switch to a more advanced challenge.
Power – This is best type of racquet for beginners as it is best suited to players with short swings who are looking for easy power and added depth.
Price
When choosing to purchase anything, price is always a consideration. If you are thinking of taking up playing tennis seriously, than price should be no object. However if you're thinking of playing casually with some friends just for fun, spending a lot of money on a tennis racquet is probably not a good idea, you could even buy a second hand one.
In the end, what type of tennis racquet you buy and what types of features it has all depends on you. Thinking about what suits you best and how you'll be using the racquet before you walk into a store guarantees that you will walk out with exactly what you want.