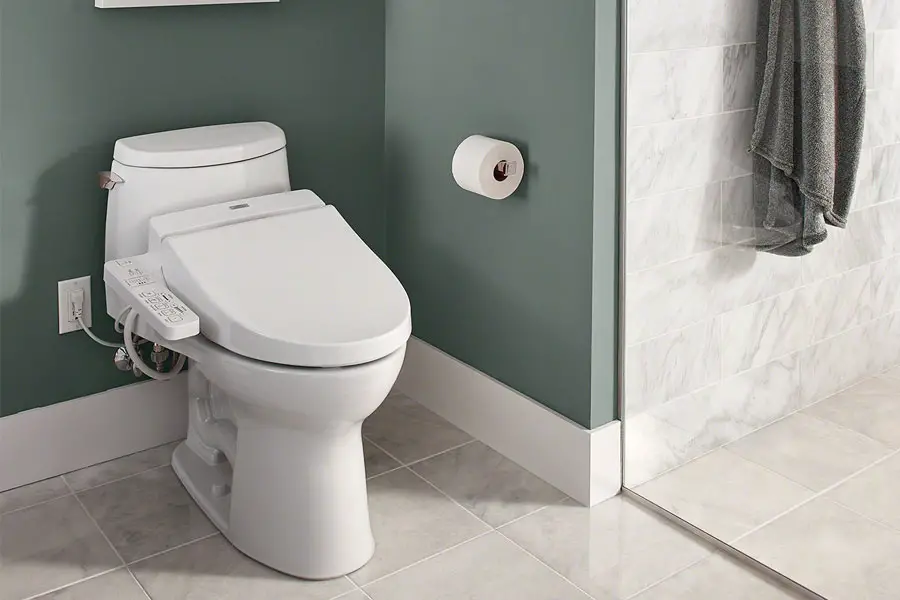 Toilet Seat Reviews
Using the bathroom should be an enjoyable experience allowing you to step away for a moment of peace. You should be comfortable when you go to the bathroom and by having a sturdy toilet seat. The following toilet seats are stylish and comfortable. Enhance your bathroom with a new refined toilet seat that will be both attractive and functional.
Most Popular Toilet Seat
Kohler
The Kohler K-4733-55 Glenbury Elongated Toilet Seat with Q3 Advantage, Innocent Blush will allow you to reclaim your bathroom experience. This toilet seat is offered in ten different colors allowing you to match it with your bathroom décor or simply bring a polished look to your bathroom. The Kohler K-4733-55 Glenbury Elongated Toilet Seat with Q3 Advantage is meant to highlight décor for standard bathrooms. The hinges release quickly making the toilet seat easier to clean because it can be removed with ease. The toilet seat closes quietly which will make the seat safer preventing it from slamming down. The bumpers on the toilet seat are made of rubber which reduces the likelihood that the toilet seat will move from its original position or slacken. It also comes with a limited warranty for one year.
Offered in ten different colors
Meant to highlight décor for standard bathrooms
Hinges release quickly for easy cleaning
Will close quietly
1 Year warranty
– Anthony Dawson
Best Overall Toilet Seat
Mayfair
The Bemis Mfg 148E2 000 Elongated Molded Wood Toilet Seat with Whisper-Close with Easy-Clean & Change Hinge is a great toilet seat that comes in package quantities of one or four toilet seats. The hinge was designed to close gently without making much noise. The hinge features will prevent your fingers from getting pinched when closing. The hinges will also make it so you can clean the toilet seat with ease. The wood is built to last and has a gloss finished which will repel scratches or chips. The Bemis Mfg 148E2 000 Elongated Molded Wood Toilet Seat will work for all bowls that are elongated or round. The seat is builtin the United States with ecofriendly materials and construction methods. The seat is installed and removed easily.
Wooden seat with polish to resist scratches
Package quantities of one or four
Hinge is designed to close gently
Easy to install
Made in the USA
– Anthony Dawson
Best Budget Toilet Seat
Bemis
The Bemis 200SLOWT000 Whisper Close Round Seat, White is certain to provide you with your toilet needs while offering a comfortable device to sit on. The seat comes in white and is made of a strong plastic. The hinges are created to close smoothly preventing your fingers from being pinched or the toilet seat slamming down. The matching plastic lid provides an attractive cover that will match any bathroom decor. The toilet seat is made with plastic that is very solid and durable. The Bemis 200SLOWT000 Whisper Close Round Seat can be used for individual or commercial and will fit on almost all toilets. The seat installs in minutes and in comfortable to sit on. The seat is built to close quietly and the strong hinges will keep the seat in palce, even after regular use.
Hinges are created to close smoothly
Easy to install
Made with heavy duty plastic
Universal fit for most toilets
Lightweight yet sturdy
– Anthony Dawson
Toilet Seat Buying Guide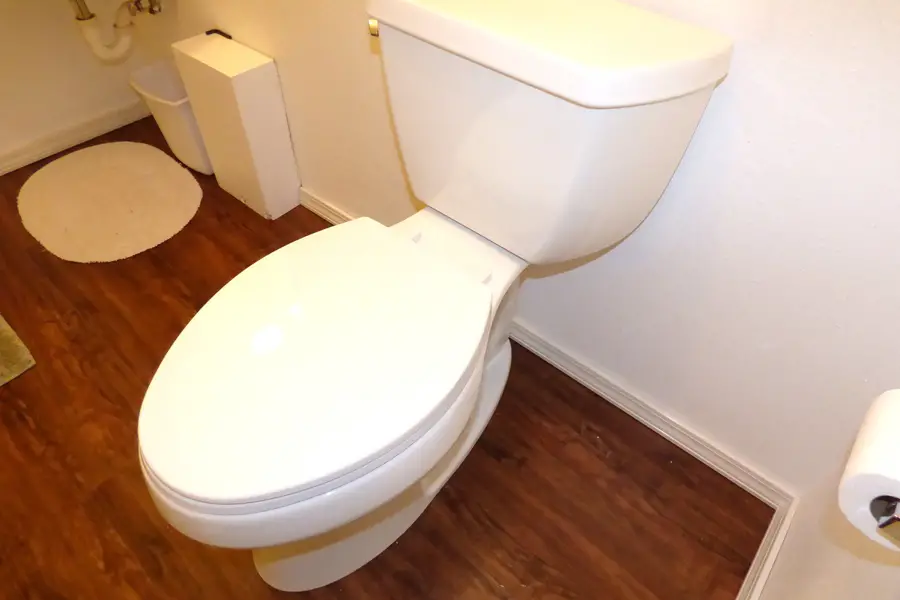 Most homeowners don't overthink their choice when it comes to choosing the right toilet seat. They think that toilet seats have no big job apart from opening, closing and properly fitting on the toilet. However, due to the big role that your toilet plays, it's worth investing in the best toilet seat that suits your needs.
There're two major types of toilet seats, round toilet seats, and elongated toilet seats. It's important to understand the difference in their shapes so that you can purchase the best toilet seat for your needs. However, most people tend to forget that there're important things to consider when choosing toilet seats. Below are the top factors to consider before purchasing a toilet seat:
Factors to Consider
1. Comfort
For the time you spend sitting on a toilet seat, you don't need to feel uncomfortable. The comfort of a toilet seat depends on several factors. The shape is the first factor which determines comfort. The elongated styles are considered to be more comfortable than the round ones, although the decision is likely to vary from one person to the other. The material used also affects how comfortable the seat is. For instance, plastic seats tend to get very cold compared to wooden seats, especially during the winter. Finally, the other factor that determines the comfort of a toilet seat is the design. Some ergonomic designs are more comfortable than others.
2. Material
The two most common types of materials used in making toilet seats are wood and plastic. The plastic seats are the most common type you're likely to come across in the market. They're very affordable, easy to clean, have a variety of colors and other features. On the other hand, wood seats are arguably the most comfortable toilet seats. They're very durable and can't be damaged or scratched easily. However, they're more expensive compared to the plastic seats. Other types of materials that are used to make toilet seats include stainless steel, vinyl, ceramic, and brass.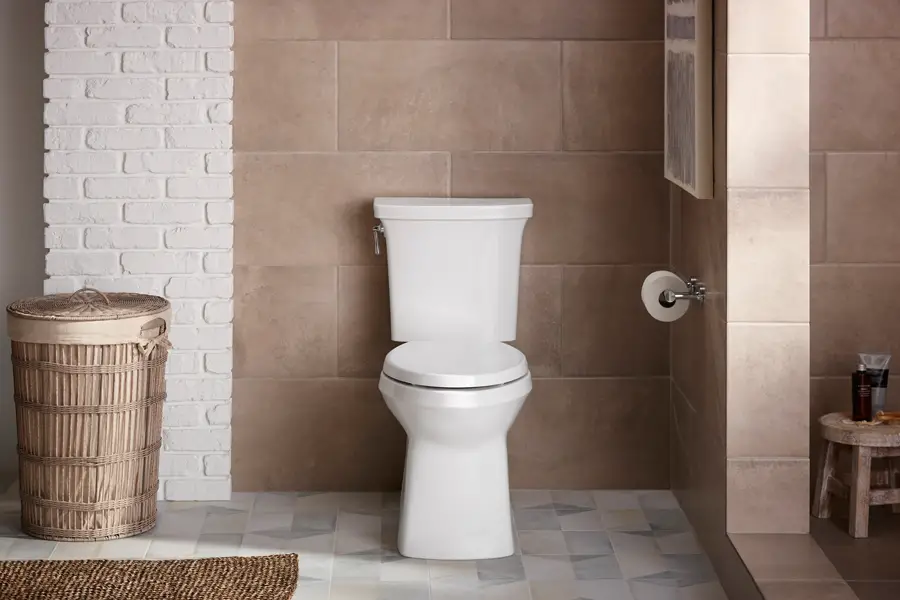 3. Price
You might be probably thinking that toilet seats are very expensive. The good news is that, regardless of how small or large your budget is, you shouldn't have any problems. Toilet seats come in a wide range of prices depending on the quality as well as the manufacturer. You'll be able to find a simple, durable and comfortable toilet seat at a very affordable price. However, if you need a toilet seat that'll last longer, be ready to pay more. Also, wood toilet seats are more expensive compared to the plastic ones. The ease of installation and cleaning also affects the price.
4. Durability
Nobody would like to purchase a new toilet seat after every six months. Therefore, to avoid this unnecessary expenditure, you need to check the durability of a toilet seat before purchasing. Wooden toilet seats are generally more durable than the plastic ones. Additionally, wooden seats don't get cracks and scratches easily. However, this doesn't mean that you shouldn't buy a plastic toilet seat since there're some which are also durable. The best way to get an idea about the durability of a toilet seat is to check online customer reviews. This is because people will quickly complain if their new toilet seat doesn't last for a long period.
5. Compatibility
When looking for a replacement toilet seat, it's important to check if it'll be compatible after installation or not. This is because if it doesn't fit on your toilet properly, you'll have to return it and pick a new one. Just imagine what'll happen if you had purchased it in an online store. The main point here is to distinguish between the round and elongated toilet seats.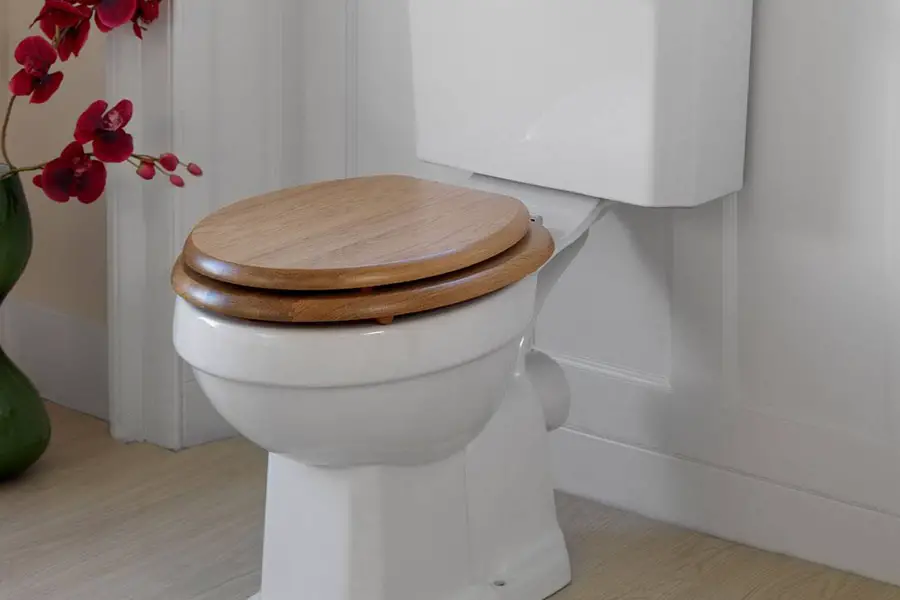 6. Noise
Some people take this aspect very lightly when looking for a toilet seat. However, they end up getting annoyed by the sound produced by the seat when shutting down. If you want to avoid such annoying noise, look for a seat with a soft close feature. The soft close seat closes slowly without getting a loud slam whenever it comes down.
In conclusion, these are some of the top factors to consider before purchasing a toilet seat. You should also consider the ease of installation and cleaning.