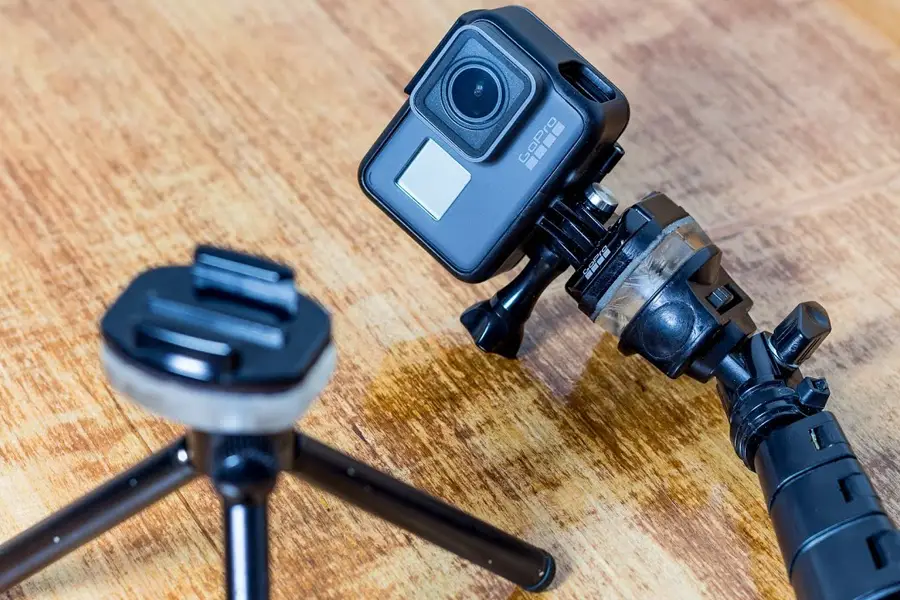 Tripod and Camera Mount Reviews
Its a great thing that there are so many innovative and interesting tripods and camera mounts on the market. This gives photographers the opportunity to take their cameras to places they've never been before with incredible ease. From the more traditional and standard mounts, to wacky-looking mounts that serve creative functions, you can find anything under the sun to keep your camera stable in various conditions. When looking for a mount, it's best to determine what your needs are. If you simply have a studio where you take portraits, then a more traditional tripod is definitely the way to go. If you're thinking of doing some landscape photography on a mountaintop, then you're going to need to find something that is a bit more high-tech to answer your needs in a more difficult situation. From big to small, expensive to cheap, there is definitely not a lack of variety in the kinds of mounts you'll find.
Most Popular Tripod and Camera Mount
GRIFITI
What makes a clamp so unique for securing your various camera devices is that it's so versatile. Whether you're clamping an iPad or a traditional camera, you can attach your device to pretty much anything with ease. It works great for special events, like mounting your iPad to a music stand during a performance. You can also mount an additional camera or device to your tripod during a photo shoot. Because this is a quick-release clamp, you're getting all the durability you need with the speed and ease that you crave. The clamps are made of notched rubber pads, and therefore they hold very securely and never damage the item that they're being clamped to. You can also purchase the Grifiti clamp with various different mounts to make it even more customizable to your needs. All in all, this is a wonderfully versatile product that makes it even easier to secure your gadgets wherever you need them, and keep them sturdy and safe.
Compatible with pipes and bars up to 1.5 inches in diameter
Ratchet head rotates 360 degrees
Works well for all music stands, tripods, microphone stands, bikes, and pipes
Numerous Nootle mounts are compatible with this clamp
– Anthony Dawson
Best Overall Tripod and Camera Mount
GoPro
This mount from GoPro is specifically designed for mounting your GoPro camera to any standard tripod. The mount works with every kind of GoPro quick-release camera. No camera bag is set without having this mount on standby, and it comes complete with a fantastic one year warranty. GoPro is famous for being one of the best camera brands for action and sports photography. Usually this entails a camera that is attached to a vehicle or perhaps to take stunning moving shots, brimming with motion and life. The only thing that makes this mount seem obsolete is that it's contrary to the very reason you have a GoPro camera in the first place. But, if you're looking for the versatility that allows you to attach the GoPro to a tripod, then it's always good to have this little mount handy if you might need it to take an unexpected still shot. Made from the highest quality plastic, the mount is durable and should last you for years.
Easy tripod mounting for standard tripod studs
Compatible with all GoPro cameras, except the Digital HERO 5 Wrist Camera
Easy to use
Lightweight and transportable
– Anthony Dawson
Best Budget Tripod and Camera Mount
VideoSecu
Here is a standard 2-6″ camera bracket that works great for professional use. The base plate is made of solid metal, and is customizable for up to 12 different combinations. This little kit comes with a number of goodies that will make your indoor and outdoor photography as versatile and easy as possible. There is a huge list of CCTV cameras and camcorders that this mount is compatible with. With all the options that this mount provides, its amazing how easy it is to use, and how quickly you can adjust the camera position. Another big perk to owning this mount is that it is made entirely of metal, as opposed to most other mounts on the market that are made of plastic. This makes it much more durable, and is a reason why VideoSecu is considered one of the best brands of camera mount.
Ball head camera mount construction allows for turns, rotating, and tilting
interchangeable parts and 12 different combinations
Customizable 2″, 4″, or 6″ length
Entirely made of metal
Included is the T-bar drop ceiling clip
– Anthony Dawson