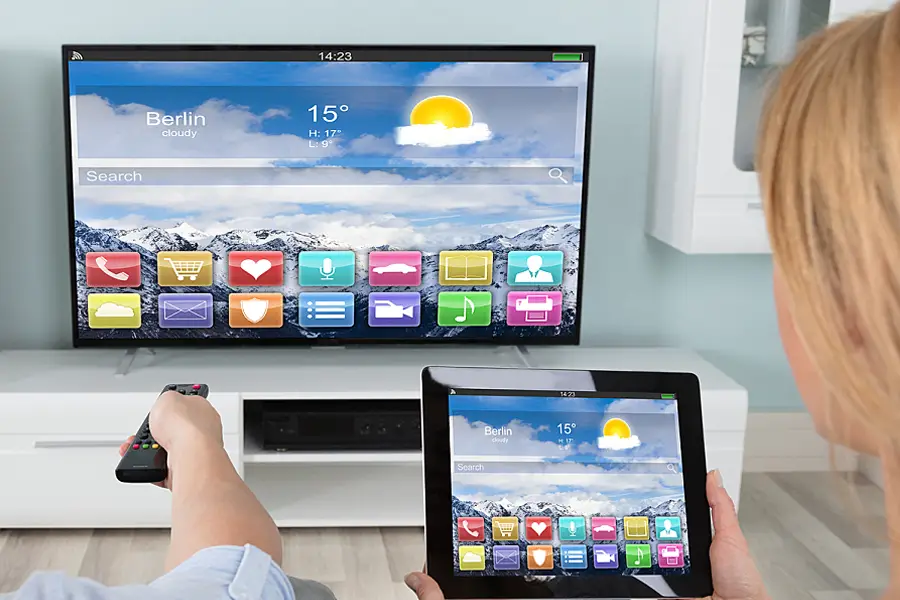 TV Tuner Card Reviews
With a TV Tuner Card you will be able to watch television on your computer by allowing the tuner card to gather signals and record them onto your PC computer system. As technology has improved, the devices are becoming more customer friendly giving the individual the power to upgrade and add to their technological devices as they please without having to hire or pay a technician to perform the task. The following reviews contain the highest quality TV Tuner cards which provide the best picture and the most consumer friendly features on the market allowing you to enjoy the convenience of television right from your PC.
Most Popular TV Tuner Card
Hauppauge
The Hauppauge 1381 WinTV for System Builders Dual Hybrid PCI-E TV Tuner Board is compatible with the Windows operating systems 7 along with Vista. This device provides the ability to watch television, record shows, and pause the show directly from your PC. There is clear HD clarity of picture with the ATSC clear QAM Digital TV up to 1080i. This TV Tuner card will allow you to record up to two channels simultaneously so you will not miss a moment of your favorite TV shows. The portability of the PC allows you to watch and record shows, wherever you have an internet connection. The Hauppauge 1381 WinTV TV Tuner Board has hardware MPEG2 Encoding for which enables you to record analog channels. The picture will be crisp and clear making your TV shows come alive on your PC with realistic HD features.
Compatible with 32 bit and 64 bit Windows 7 or Vista
ATSC clear QAM Digital TV
Record two channels at once
Watch, Record, or Pause your television shows on your PC
Hardware MPEG2 Encoding for recording analog channels
– Anthony Dawson
Best Overall TV Tuner Card
TBS
The TBS Hybrid W IR TV Tuner allows users to watch TV from their PC. Break up with your cable company with this TV tuner. It provides the ability to watch live TV, record shows pause and rewind shows as needed. The Digital TV tuner card also allows users to playback shows directly on your PC. The Tuner is compatible with Windows XP, XP MCE 2005, Windows Vista and Windows 7. The TBS Hybrid W IR TV Tuner offers users the ability to schedule TV recordings, and provides a programming guide for finding shows. The TBS Hybrid W IR TV tuner shows TV programs with HD quality and supports up to 1080i providing exceptional resolution on your computer.
Allows you to watch, record, pause and rewind live shows
Compatible with Windows XP, Vista and 7
Ability to schedule recordings of shows
1080 HD resolution
Digital Surround Sound and closed captioning available
– Anthony Dawson
Best Budget TV Tuner Card
AllAboutAdapters
The AllAboutAdapters Internal Cable TV Tuner Card for CableCARDwill allow you to watch and record 4 HD cable TV channels at the same time including premium channels. This device works with any U.S. cable TV provider. You will be amazed how such a simple device can bring cable TV services to your computer allowing you to use cable, DVR, internet TV, along with many other options on one device. You will not have any set up box fees of monthly DVR fees. The low profile PCIe card will also work in full height PC cases. This TV tuner was the world's first 4 tuner digital cable TV tuner for your computers. Instead of having a cable set top box and associated devices, this TV Tuner card will eliminate the need for unnecessary equipment. AllAboutAdapters Internal Cable TV Tuner will also allow you to stream live or recorded cable channels to other televisions in your home over your home network.
Watch up to 4 HD cable channels
Works with any US cable TV provider
Can use cable, DVR, and internet TV
No monthly DVR fees
Eliminates unnecessary equipment
– Anthony Dawson