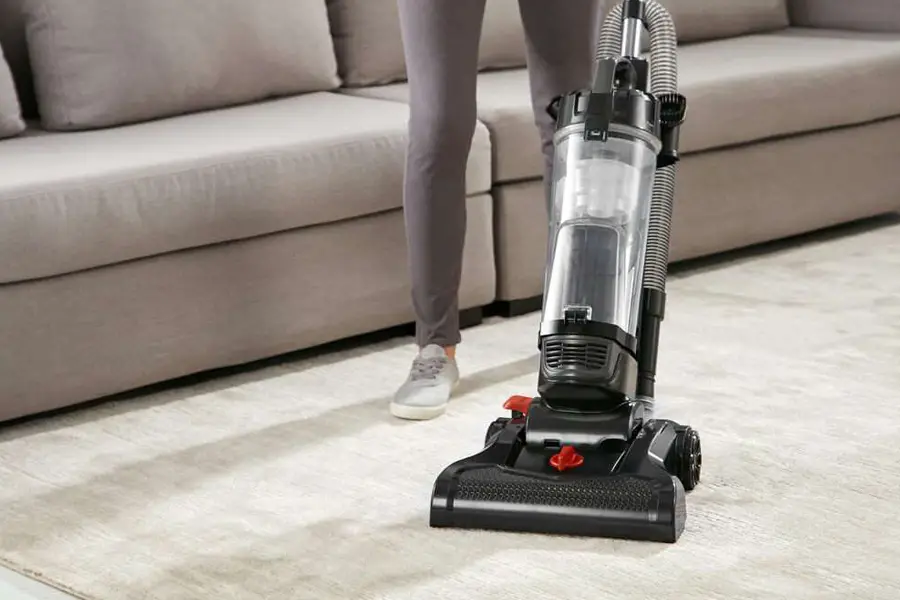 Upright Vacuum Cleaner Reviews
Shopping for a vacuum cleaner can be a difficult process as there are many options and types of vacuums out there. We rated the most popular upright, bagless vacuum cleaner in the market after reviewing dozens of vacuum cleaners. Each vacuum cleaner has been rated on its power, maneuverability, durability and warranty.
Most Popular Upright Vacuum Cleaner
Dyson Multi-Floor Upright Bagless Vacuum Cleaner
Lets face it, Dyson reinvented the vacuum cleaner market. As soon as they came out with the no suction vacuum all other manufacturers came out with their competing product line. The Dyson DC33 is an all-around excellent quality vacuum. It is one of the only vacuums that is certified to be asthma and allergy friendly from the Asthma and Allergy Foundation of America. The Dyson is one of the most durable vacuums on the market; with its tough polycarbonate construction it is designed to take a beating and not miss a beat. The Dyson DC33 has a telescope wand that reaches over 15ft to enable you to get those hard to reach cobwebbed corners. Customer like that the Dyson comes with a washable Hepa filter that can trap microscopic particles down to 1/5000 of a pinhead. This traps allergens like pollen, mold and spores. Best of all the Dyson DC33 carries a 5-year warranty on parts and labor which is almost double that of competing manufacturers.
15ft Telescope Reach
Rinsable Hepa Filter
Click-fit Wand
Durable Construction
– Anthony Dawson
Best Overall Upright Vacuum Cleaner
Shark Navigator Upright Vacuum
The Shark Navigator Lift Away vacuum traps 99.9% of dust and allergens and keeps them contained with its anti-allergenic seal technology that keeps your family in a healthier environment. This swivel steering vacuum cleaner has a generous 25-foot cord to clean extra large rooms or multiple rooms from being plugged into the hallway. Operating at 10 amps, customers claim the suction is more powerful than similar 12 amp vacuum cleaners. The Shark Navigator Lift Away also has washable lifetime filters and its canister is easy to empty. Customers really like the light weight of the Shark Navigator Lift Away and its maneuverability. It's an excellent value and its features compare to higher end vacuum cleaners.
Lift Away Canister
Rinsable Filter
Multiple Floor Settings
Anti-Allergen Filter
– Anthony Dawson
Best Budget Upright Vacuum Cleaner
Hoover T-Series
The Hoover Wind Tunnel T-Series vacuum is the best blend of power, functionality and durability. It has earned the title as our top rated upright bagless vacuum cleaner. The Hoover Wind Tunnel T-Series comes with specific air powered tools to remove pet hair and dander from upholstery. The rewindable 27-foot cord and fold down handle make storing this vacuum cleaner a snap. It's 12 amp powered motor delivers plenty of suction to get your carpets and furniture clean. The Hoover WindTunnel vacuum also comes with a rinsable filter in addition to carbon and HEPA filters, keeping your family safe from dust and allergens. The Hoover WindTunnel T-Series has rubber bumpers so you don't accidentally scuff the vacuum or your walls while cleaning. Customers love that the Hoover WindTunnel T-Series over delivers on affordability, power and features.
Cord Rewind
Rinsable Filter
5 Floor Settings
Hepa Filter
– Anthony Dawson