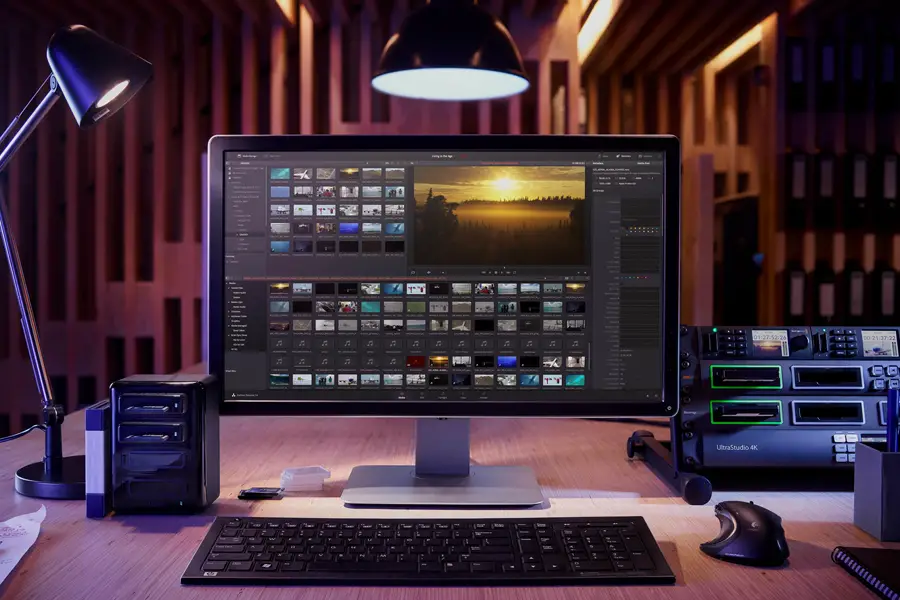 Video Editing Software Reviews
What was once a relatively complicated skill reserved only for those in the media industry is now a growing hobby enjoyed by millions of enthusiasts. Video editing is now practiced by millions of individuals for an endless variety of purposes and mediums. Thanks largely in part to YouTube, people can now upload and share their personal and professional videos with a few clicks of the mouse. Virtually anybody can now consider himself/herself a videographer, but there are certainly a few distinguishing factors that separate the good from the bad. One of those factors is proper video editing software that includes the tools needed to turn a rough cut of film into a viewable finished product. Though modern Windows and Apple operating systems come preinstalled with free movie making software, the various aftermarket editing software available for purchase are worth the investment to any serious or budding filmmaker, be it for YouTube or the silver screen.
Most Popular Video Editing Software
PowerDirector
Boasting the world's fastest video editing capability within an intuitive editing environment, PowerDirector 17 is a full suite of comprehensive tools for making high quality video productions. Among its many features, PowerDirector 17 offers a new MultiCam editing support that enables the user to import up to four videos taken on different devices, then sync them using their audio tracks matched up with the best shot. PowerDirector's Theme Designer offers the option of creating 3D animated slideshows to accompany video and images using over 30 pre-programmed design templates. The software's Design Studio tools give further customization options for controlling the Title, PiP, and Particle effects for each video project. When you boot up PowerDirector 17 you can choose from several editing modes, including Full Feature for more skilled users and Easy Editor for those new to the software.
Motion Blur tool controls blue length and density to enrich sense of speed of moving objects in video
Intuitive user interface with dual screen HD support and customizable hotkeys
Content-Aware Editing identifies major scenes in footage and automatically enhances imperfections using TrueTheater technology
4K ultra HD compatible with ability to import 3D videos and convert 2D to 3D
Over 400 built-in effects and transitions
– Anthony Dawson
Best Overall Video Editing Software
Movie Studio
With follow-along Show Me How tutorials, the Sony Movie Studio Platinum Suite 12 helps you edit and create AVCHD and stereoscopic 3D movies as you learn the ropes. The software includes Sony's Sound Forge Audio Studio 10 for industry-leading audio editingthat comes with 50 Sony Sound Series music soundtracks (royalty free). With Platinum Suite 12, you can upload your movies to Pixelcast, YouTube, and mobile devices, and burn your creations directly to DVD or Blu-ray disc integrated with customized menus and the graphics of your choice. The software supports up to 20 video and audio tracks for producing intricate video projects and multi-track audio. Other features include simplified event edge trimming with split and trim toolbar buttons, floating windows controls for adjusting the perception of 3D images and video, and a color-coded visual indicator that takes the guesswork out of finding recently added events on the timeline.
Score movies with the included 50 Sony Sound Series soundtracks
Show Me How tutorials take you through audio/video editing process from start to finish
BlueFX 3D tilting and video effects with anaglyphic 3D glasses included
DVD Architect Studio 5 with ability to create customized DVD and Blu-ray discs
Publish and share videos to Pixelcast without leaving the program
– Anthony Dawson
Best Budget Video Editing Software
VideoStudio Pro 2018
Using Corel's VideoStudio Pro 2018, you'll have all the tools you need to create and edit high quality videos no matter what you shoot or what you use to shoot it. With VideoStudio Pro 2018, you can create ultra HD video complete with customized visual effects that can be uploaded to the web or your mobile devices, or burned directly to DVD or Blu-ray disc. The Instant Projects feature will get you started right away and teach you how to use the software, including the drag and drop timeline feature and multi-track audio editing. The software includes a new Motion Tracking mode to target and track moving objects on screen and link them to custom text and graphics you create. The Pro 2018 suite also now features the ability to create full-HD stop motion videos using a DSLR camera, plus you can link your camera to your computer/tablet to mimic the camera's controls on a larger screen.
Compatible with industry-leading AVCHD 2.0, 3D, Progressive, and 3D/Progressive formats
Use variable speed to create unique time-lapse effects, record your work progress with enhanced screen capture, and add text or dialogue to a video with the new Subtitle Editor
21 customizable multimedia tracks with support for custom motion/alpha channels
Ability to customize the motion and transition effects of video, graphics, titles, and objects
– Anthony Dawson