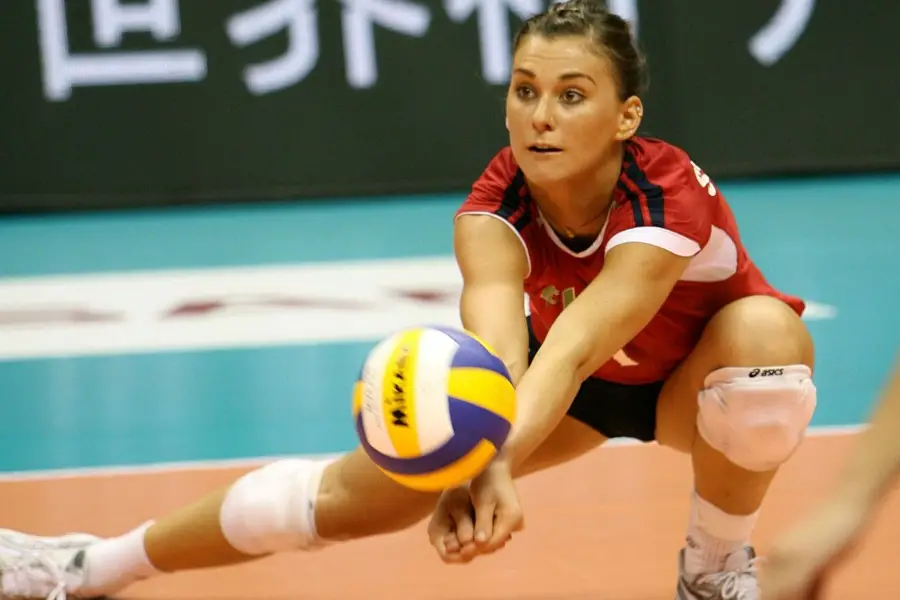 Volleyball Knee Pad Reviews
When you are playing volleyball you are required to protect volleyball from hitting the court. In order to do this you must dive and do everything possible to keep the volleyball from touching your courts side. However, diving can be very painful unless you have good quality knee pads. The following knee pads will keep your knees protected from many potential accidents and painful diving and allow you to improve your game.
Most Popular Volleyball Knee Pad
Tachikara
The Tachikara Zebra Knee Pads will keep your knees cushioned and protected from painful accidents while you are playing volleyball. These knee pads will allow you to dive, spike, and set the volleyball easier knowing that your knees are protected from impact. As a volleyball player, it is your duty to keep the ball from landing on your side of the court. With the Tachikara Zebra Knee Pads you will be able to do so. These knee pads will securely fit on top of your knees. They do not slip even on impact. There are several different size options allowing you to purchase these knee pads that will most comfortably and securely fit over your knee. These pads will prevent burns along with other potential painful incidents from occurring as you dive to retrieve the volleyball and pass it on to the other side of the court.
Securely fit on top of your knees
Will protect your knees as you dive and lunge
Several different size options
Will not slip
Prevent burns
– Anthony Dawson
Best Overall Volleyball Knee Pad
Mizuno
The Mizuno LR6 Volleyball Kneepad is available in multiple sizes and is offered in black or white. Select the size that best fits securely over your knee. The Mizuno LR6 Volleyball Kneepad is made out of polyester and will hold its shape longer creating a long lasting knee pads that will not need to be replaced frequently. The knee pads have a cut that is D.F. style making it so you can move freely without discomfort. It is six inches long allowing for your knee to be completely covered and protected. With the strongest and thickest padding in the highest impact area you will be able to perform at your best while preventing accidents or injuries. The knee pad will protect your patella, medial, and lateral areas.
Offered in black or white
Different sizes available
Made out of polyester for long lasting knee pad
Six inches in size for full knee coverage
Thick padding for the best protection
– Anthony Dawson
Best Budget Volleyball Knee Pad
Mueller
The Mueller Knee Pads, It was created to protect you while you are playing volleyball. These knee pads have a standard design that will cover your knees in order for you to perform your best without having to worry about getting injured. The pad is 1 x 2 x 4 inches making it the perfect size to fit right over your knee protecting you from bruises and burns. The Mueller Knee Pads, It is very flexible and will allow you to play volleyball in comfort. They are built to remain in place even after diving for the ball. The knee pads are durable and will last a long time. They slide onto your knees easily and will fit securely over your knees. These pads can also be used as elbow pads.
1 x 2 x 4 inches in size
Protects you from bruises, burns, and bumps
Very durable
Easily and will fit securely over your knees
Can be used as either knee pads or elbow pads
– Anthony Dawson