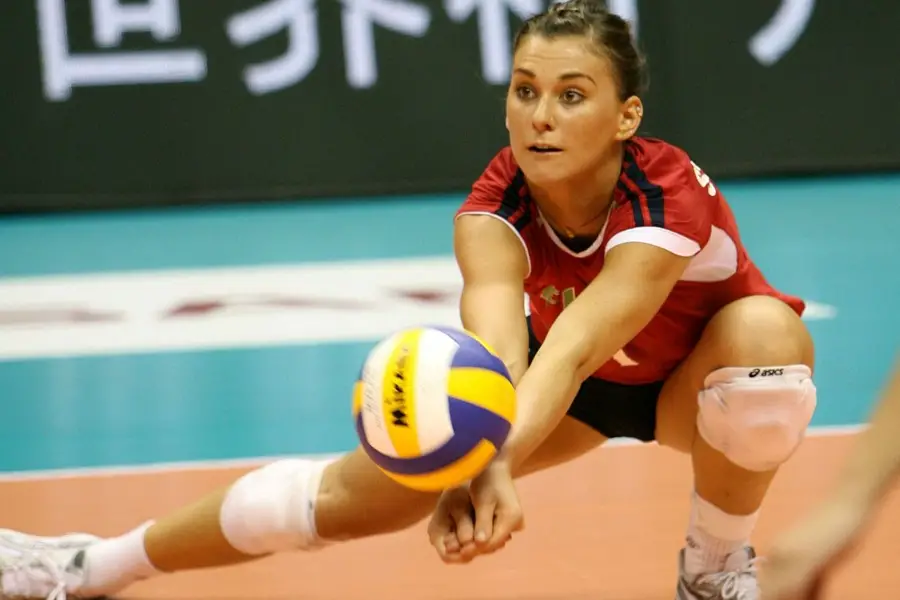 Volleyball Knee Pad Reviews
When you are playing volleyball you are required to protect volleyball from hitting the court. In order to do this you must dive and do everything possible to keep the volleyball from touching your courts side. However, diving can be very painful unless you have good quality knee pads. The following knee pads will keep your knees protected from many potential accidents and painful diving and allow you to improve your game.
Most Popular Volleyball Knee Pad
Mueller
The Mueller Knee Pads, Product #: 4535 was created to protect you while you are playing volleyball. These knee pads have a standard design that will cover your knees in order for you to perform your best without having to worry about getting injured. The pad is 1 x 2 x 4 inches making it the perfect size to fit right over your knee protecting you from bruises and burns. The Mueller Knee Pads, Product #:4535 is very flexible and will allow you to play volleyball in comfort. They are built to remain in place even after diving for the ball. The knee pads are durable and will last a long time. They slide onto your knees easily and will fit securely over your knees. These pads can also be used as elbow pads.
1 x 2 x 4 inches in size
Protects you from bruises, burns, and bumps
Very durable
Easily and will fit securely over your knees
Can be used as either knee pads or elbow pads
– Anthony Dawson
Best Overall Volleyball Knee Pad
Mizuno
The Mizuno LR6 Volleyball Kneepad is available in multiple sizes and is offered in black or white. Select the size that best fits securely over your knee. The Mizuno LR6 Volleyball Kneepad is made out of polyester and will hold its shape longer creating a long lasting knee pads that will not need to be replaced frequently. The knee pads have a cut that is D.F. style making it so you can move freely without discomfort. It is six inches long allowing for your knee to be completely covered and protected. With the strongest and thickest padding in the highest impact area you will be able to perform at your best while preventing accidents or injuries. The knee pad will protect your patella, medial, and lateral areas.
Offered in black or white
Different sizes available
Made out of polyester for long lasting knee pad
Six inches in size for full knee coverage
Thick padding for the best protection
– Anthony Dawson
Best Budget Volleyball Knee Pad
Tachikara
The Tachikara TK Smash Volleyball Knee Pads will keep your knees cushioned and protected from painful accidents while you are playing volleyball. These knee pads will allow you to dive, spike, and set the volleyball easier knowing that your knees are protected from impact. As a volleyball player, it is your duty to keep the ball from landing on your side of the court. With the Tachikara TK Smash Volleyball Knee Pads you will be able to do so. These knee pads will securely fit on top of your knees. They do not slip even on impact. There are several different size options allowing you to purchase these knee pads that will most comfortably and securely fit over your knee. These pads will prevent burns along with other potential painful incidents from occurring as you dive to retrieve the volleyball and pass it on to the other side of the court.
Securely fit on top of your knees
Will protect your knees as you dive and lunge
Several different size options
Will not slip
Prevent burns
– Anthony Dawson
Volleyball Knee Pad Buying Guide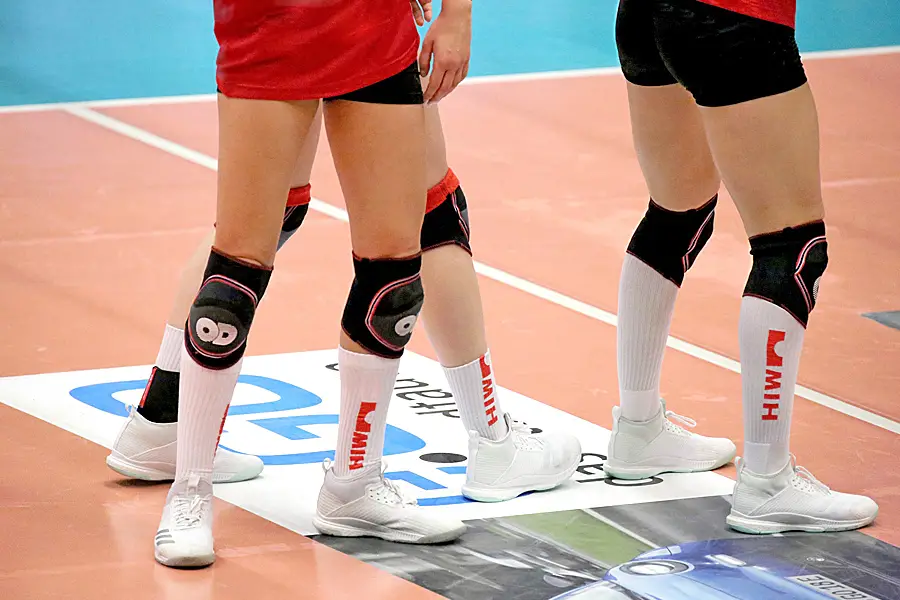 Volleyball is an exciting game; however, without proper knee pads, your enjoyment can be short-lived. Even worse, you could fail to participate in your final game of competition because of an injury.
With so many volleyball knee pads in the market, only a few make the cut. In this guide, we will show you what you should consider when buying a knee pad.
Why You Need a Knee Pad
Even if you are the best player on the team, injury can hinder you from giving your best performance. On the other side, if you are a coach, you wouldn't want your team to succumb to knee injuries when they're on the verge of winning the competition.
Knee pads are made to protect a player against injury that may result from diving, blows and hard impacts.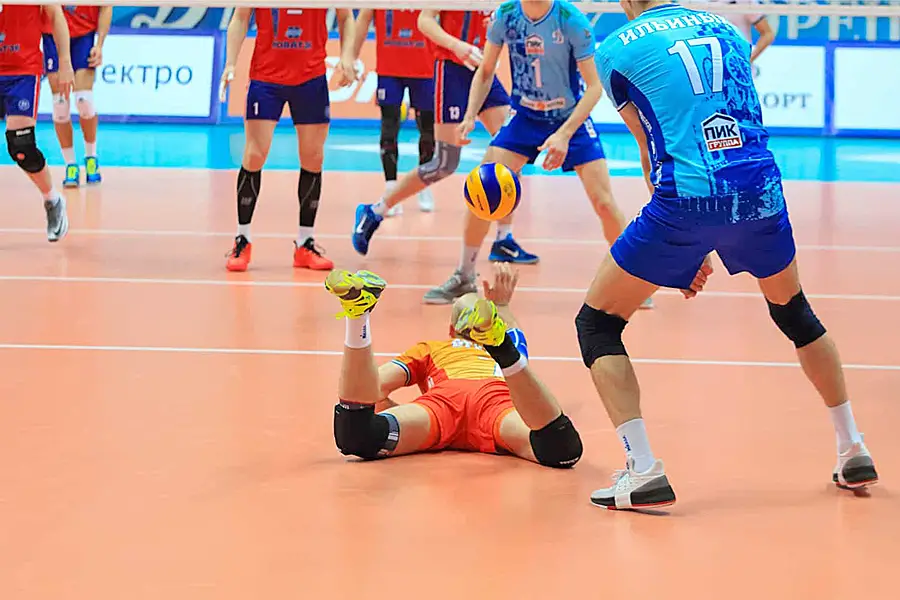 Types of Knee Pads
There are volleyball knee pads for adults and children. However, the main difference is the size.
Volleyball Knee Pads for Kids
As a parent, it is hard to monitor the kind of games your kid plays. Furthermore, trying to stop them from playing can be more like chasing a wild goose. However, with the right knee pad, you can ensure their safety. Volleyball knee pads are not only restricted to a volleyball, as they can be worn when riding bikes and playing outdoor games.
Ensure to choose the right size that fits your kid well. Otherwise, getting a short one will fail to protect them fully, while a big one will be uncomfortable.
Volleyball Knee Pad for Adults
There are a variety of knee pads to fit both men and women. Whether you are a professional volleyballer or not, knee pads are an essential sports gear in your workout. They protect you against potential impacts and injuries.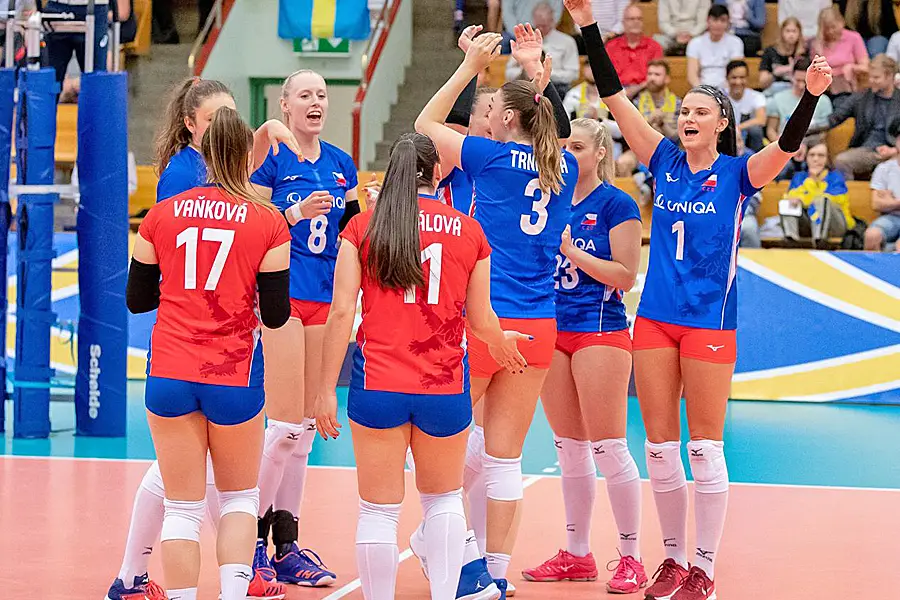 Things To Consider When Buying Volleyball Knee Pad
Comfort
Comfort is the most critical factor you should look out for in a knee pad. A comfortable knee pad allows you to focus on your game and less on the gear. Having an uncomfortable knee pad can distract you and irritate your skin.
Fitting
A general rule of thumb is that you should go for a knee pad that stays put. When buying a knee pad, ensure to find one that securely fits on your knee without slipping whenever you dive for the ball.
Your knee pad should be snug fit. However, even if they fit snugly, they should not irritate your skin or cause abrasion. A good-fitting knee pad gives you the confidence and ability to move with ease on the pitch.
Before buying a volley knee pad, make sure you evaluate your playing needs. Different positions in volleyball games may require different levels of protection.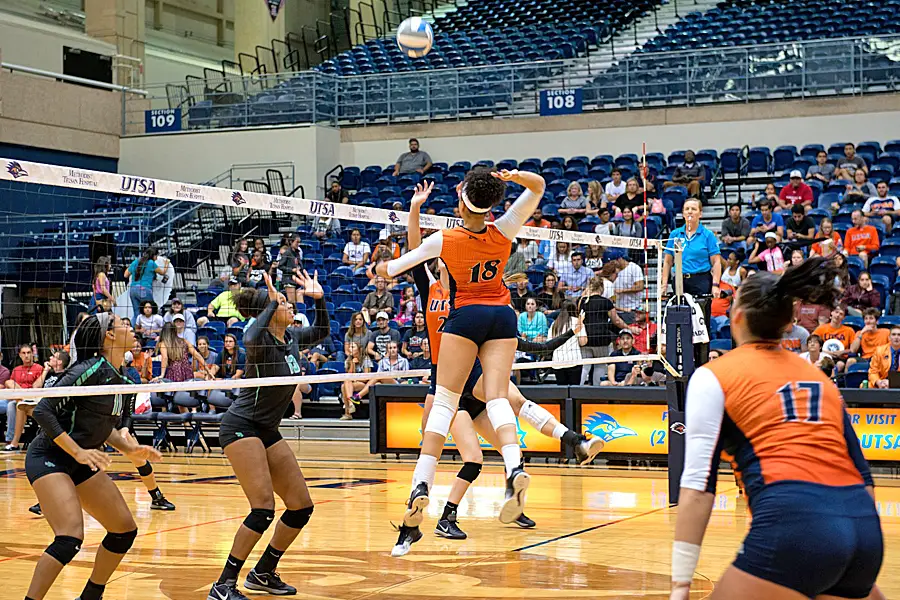 Padding
When buying for a volleyball knee pad, always go for a well-padded knee pad. Furthermore, ensure you pay close attention to the type of foam used to make the padding.
Volleyball pads are made of different types of padding. The most common type of padding is memory foam, high-density foam, and gel. The advantage of having a foam padding or gel padding is that, it protects you from the impact that may result from diving or falling. Whether you choose a foam or gel-based padding will depend on the position you are playing, comfort, and the intensity of activities.
Finally, you should have a look at the thickness and the length of the padding because they influence the level of protection. Nonetheless, you must make sure that the padding covers the patella adequately to prevent injury.
Flexibility
If you are a professional player, you know how vital it is to move swiftly and fast in the court. You don't want a knee pad that will slow you down or get you stuck in one place. Therefore, look out for a knee pad that is flexible and one that gives you infinite space to move.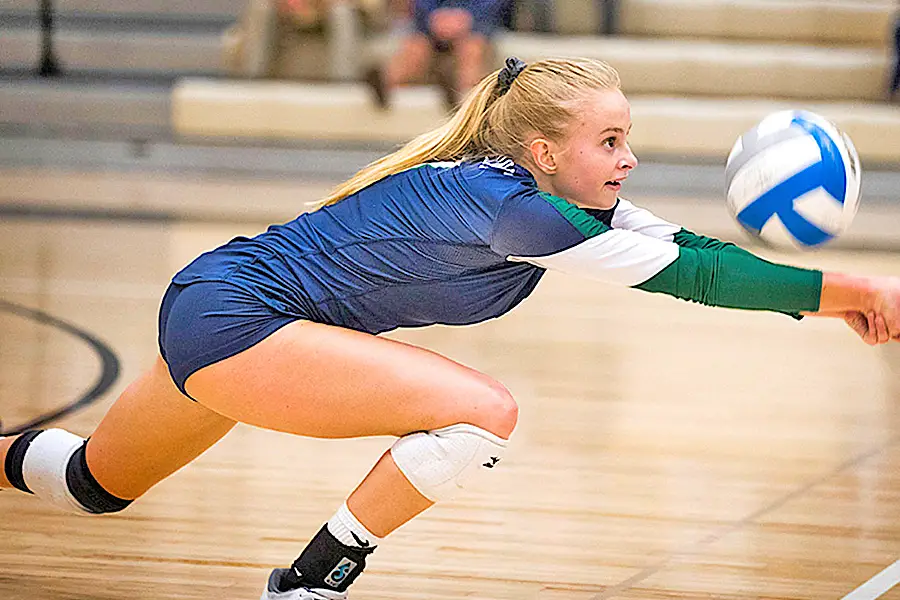 Breathability
Playing volleyball can make you sweat a lot. Having a sweaty knee pad can cause itching and make you uncomfortable when playing games. Therefore, you should consider going for a product made of a material that can keep sweat away and keep you dry. Some high-quality knee pads are made of moisture-wicking material while others have open ventilation at the back to allow evaporation of the sweat.
Durability
Finally, you want a product that will last you through a couple of seasons. Ensure you get one with a solid material because the durability of the knee pad is determined by the material used. Besides, you should get a knee pad that will last long even after multiple washing. Volleyball is an engaging game, and you sweat a lot. Therefore, you need a product that you can wash and still have it last.
Conclusion
To win a volleyball game, you will encounter moments when you will be called to dive hard and slide. However, with a good pair of knee pad, you won't have to worry about getting hurt or bruised. A good knee help protects against injuries so you can focus only on winning.
Whether you are a beginner learning the game or a professional playing at the international league, you should get the best volleyball knee pad.