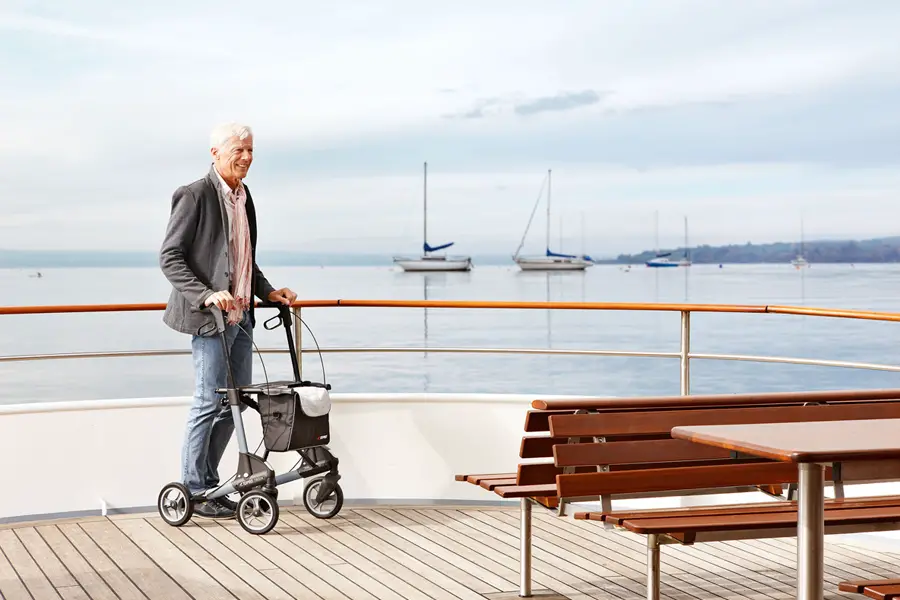 Walker Reviews
Extra assistance for walking longer distances can make every bit of a difference for some people. It is the difference between independence and travel, or even the chance to get just that bit further to seek out sights. It really is beneficial to be able to get to where you need to go. Rollers, or walkers, are great aids that are recommended by doctors and therapists as opposed to walking sticks or canes. There are so many designs available to choose from with many opting for new functions, not just for walking but also for sitting or resting while out and about. Walkers fold up to a small compactable size so can be stored in the home with ease, as well as some sporting a shopping basket allowing for a small shop load to be carried along while using the walker. A walker really can make such a life changing impact to the way many people live their lives.
Most Popular Budget Walker
Drive Medical – Knee Walker
The Drive Medical Knee walker is an impressive style of walker. If walking has become a challenge due to a recent leg injury or surgery that has a lengthy recovery period during rehabilitation, this walker is ideal for you. The type of mobility that it can give provides a pain free alternative to the use of crutches, so no more pressure sores on hands or aching of your joints, and gives you 4 wheels on the frame as oppose to the usual 2 or 3. This in turn helps to contribute towards extra support and safety when out and about and save you the time and hassle of trying to move around while using crutches. You can steer in the direction you wish to go making the difficult times that little bit easier, and lessens the need to put your life on hold while you try and get better, giving you back the confidence you want and need.
8 inch caster wheels for improved stability
Very easy to steer
Adjustments are simple with no need for tools
Durable steel, lightweight and compact
– Anthony Dawson
Best Overall Popular Walker
Hugo Mobility
The Hugo Elite Rollator will give you great confidence in getting out and about. It provides portability and sturdiness that is greatly valued in a walker. Using its 2-inch height adjustable seat with added backrest you can take a break from walking to rest your feet, in comfort. Underneath the seat is a storage compartment that you can place your bag and valuables while out, for safety and security of your belongings. This rollator not only has an adjustable seat but also adjustable handle bars with strong ergonomic grips for the hands, this means the handle bars can be set to the perfect height for you. The bars are made at a natural angle for ease of use and comfortable positioning for when using the brakes. Not needing any tools for the assembly of this product means that the walker can be set up quickly then simply folded down when not in use. It's perfect for arthritis sufferers or those in rehabilitation.
Height adjustable handle bars promoting good posture
Supports up to 300lbs in weight
8 inch wheels for stability and confidence when walking
Adjustable seat with back rest for a perfect place to sit and take a rest
– Anthony Dawson
Best Budget Walker
Drive Medical
The Durable 4 Wheel Rollator is a reliable, safe and quality made product that is highly recommended for those needing strength support and comfort when choosing a walker. The padded seat with a removable backrest means that the product does not appear bulky or unsightly and can be adjusted to a way that suits you best. The convenient carry basket means you can take your walker shopping and have a safe place to put your belongings. The handlebars provide maximum comfort using ergonomic grip technology taking the strain off of your hands and joints. Having the handy seat means that you do not need to overdo it, you can sit back and relax whenever you feel the need, onan extra padded and extra comfy seat. This product is most definitely a great walker to take on your travels with such an easy to fold mechanism and requiring minimal storage space.
Sporting a lightweight steel frame quick and easy to fold away
Comfortable seated area
Basket to hold belongings or shopping
Hand brake locking system
Ideal for indoor or outdoor use
– Anthony Dawson
Walker Buying Guide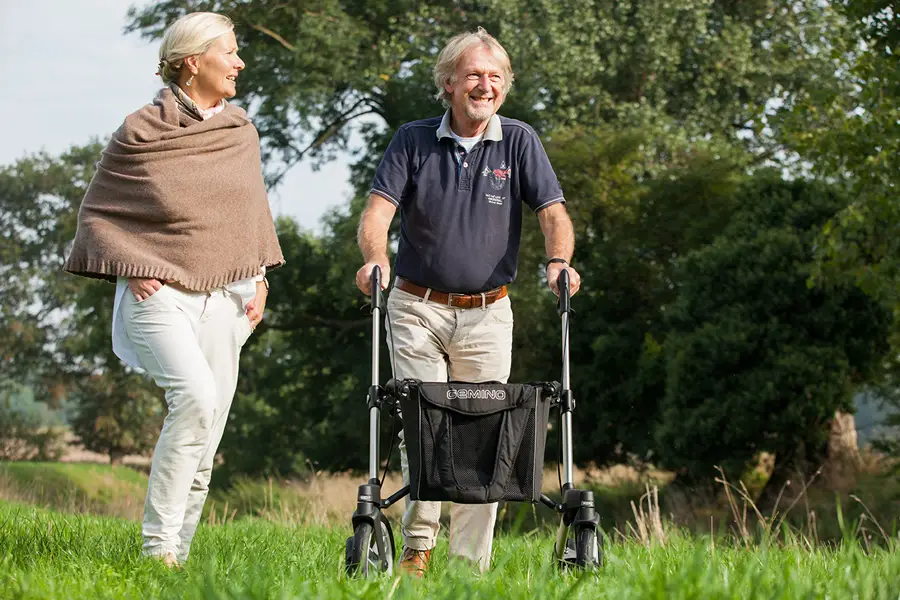 The walker is one of the greatest inventions that have helped make life easier for people with mobility issues. Every day, more and more people require the use of an aid to walking and moving around and the variety of walkers that are available for their benefit has also grown in numbers.
The first walker was a simple triangular metal frame that reached up to the waist in height and had two handle grips. It was so simple yet functional. Sometime later, wheels were added to make movement easier. The most popular walker model is the rectangular-shaped walker that's three-sided, which is quite comfortable for the user. A variation of this model has four wheels and a brake system. Nowadays, one can find walking aids that have shopping baskets attached to them, as well as collapsible models and those with steering systems.
Who Should Purchase These
Such walking aids meet the various needs of people with mobility conditions. Here are some examples:
People with Temporary Injury or Disability
Accidents or injuries may cause temporary immobility or loss of particular abilities. Some people may only need crutches, while others require a wheelchair. For those injured temporarily and need to be stable using crutches, a walker will be of great help in moving around.
Those Who Are Obese or Heavy
People with excessive weight will find it hard to move around and may suffer from other health conditions such as nerve damage and muscle problems. Using a walker will reduce the stress on the back, legs and feet as they walk and carry heavy objects.
People with Permanent Immobility or Disability
Illness, birth defect, and old age are factors that can cause permanent immobility. These walking aids can help people who are disabled, sick or old to be in motion and go about regular daily activities. Sometimes, children would need special equipment or products to help them develop gross motor skills and coordination.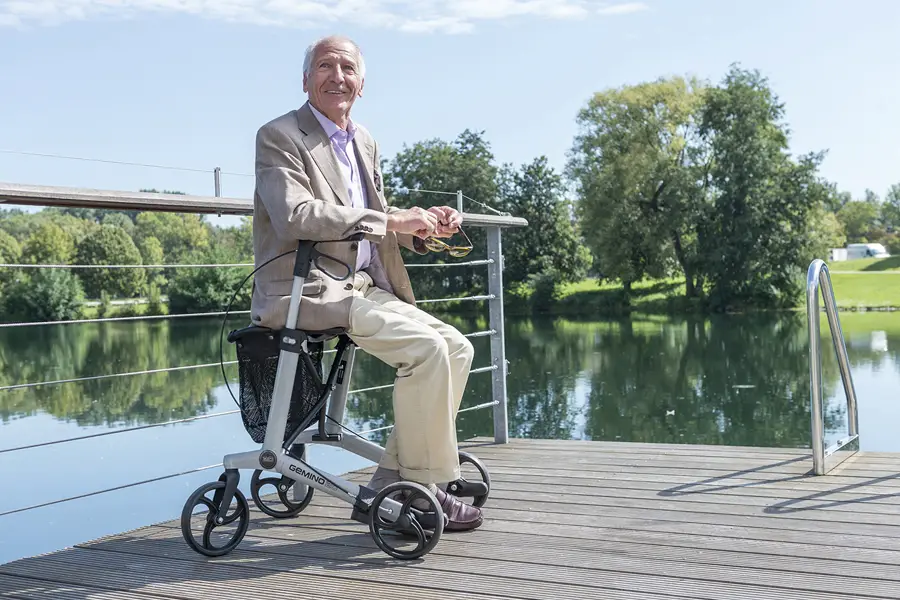 Kinds Available
It is vital to understand specific needs before selecting and purchasing a walker. Compare the characteristics of available walking aids and decide on what is important to consider. The following are some common types:
Standard
These can cover a variety of mobility requirements. They are generally collapsible and can also be customized to suit particular needs. They normally come without wheels and offer maximum stability for those who need minimal help.
Wheeled
The wheels on these provide ease of movement as they usually do not swivel from side to side. These models are perfect for those who need extra stability.
Heavy Duty
These are the models that support more weight and are generally taller. They are suitable for large people or those who are obese.
Pediatric
These are light models designed for children and small or petite adults. The height can be adjusted.
Rolling
These have a seat, four wheels. and a brake system. People who can usually move for short periods will benefit from these. These models offer the greatest range of movement and mobility. The user controls the direction and the pace while supplying muscle power. They are also referred to as rollators.
Knee
A steerable model that can move on four wheels and is intended for people who need to relieve the stress on the legs and the back.
Folding
These are foldable or collapsible models that are best for easy transport and storage
Choosing the Right Walkers
A very important factor to consider in selecting a walker is comfort. The walker should match the user's weight, height and lifting ability. Most walkers are adjustable to height but one initially needs to determine which height in particular: tall, medium or petite. When going for a rollator, one should get a model that is sturdy enough to handle the weight.
There will be also instances that the walker needs to be lifted from uneven surfaces, so the lightweight ones are the best choice.
Additionally, one needs to consider whether to get a basic model or something with wheels. The user should be adept at controlling wheels and brakes.
For travelers, the collapsible walker, which is easy to transport and store away, is the perfect model. For those who get tired easily, rolling types can provide the comfort of a seat and the functionality of storage baskets. Rollators also make it easy for companions to push or transport the user when they are tired.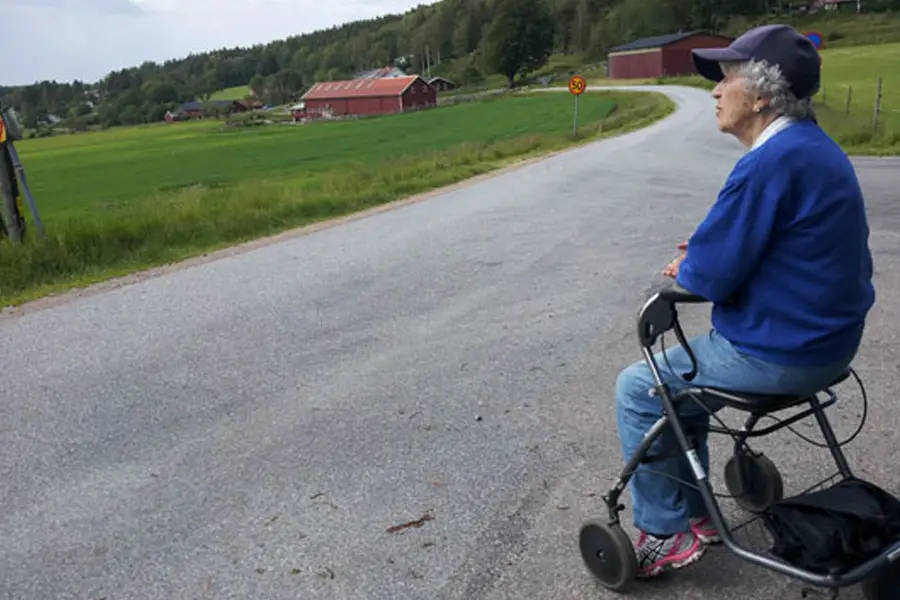 Wheels or No Wheels?
Standard walkers and rollators each have distinctive styles and purposes. The following comparison will help in the choice of going with wheels or not.
Walker
Rollators
Common, no wheels

Lightweight

Must be lifted in uneven surfaces

Maximum walking support

Ideal for indoor use

Have wheels at bottom of legs

Heavier than regular ones

Easy to push and navigate

Works best for outdoor use

Have seats for resting (four-wheeled)
Accessories
Most walking aids are intended to carry not just the user but also the items that he needs to carry. Walker glides or walker balls help the walker glide across the ground and are usually called smooth walker feet. They should be replaced or upgraded often as they wear off easily. Walker bags help the user carry personal belongings and other stuff, and walker trays help transport food and drink easily and safely.
How to Use Walkers
Before one starts to move around, the walker should be set up first. It should be initially adjusted to the accurate height of the user. The hand grip should come along the crease of the wrist when the user is standing up and a slight elbow bend means that the current adjustment is comfortable.
To start moving using the walker, it should be placed one step in front. One leg will be placed inside to step forward while the back is held straight. Then, step forward again using the other leg and push the walker forward as well. The feet or legs should not touch the front bar. It is like a walking and pushing exercise that one will get used to with practice and time.
It is best to remember that these walking aids should never be used in an escalator.
Where to Purchase
Once the best type of walker needed is determined, one may go to hospitals or local medical centers to purchase one. Such walking aids are also available in department stores, pharmacies and online stores.
Acquiring equipment that will aid in mobility may prove to be a cumbersome task, but once bought and utilized, one will be thankful for the many benefits it brings. Walkers are synonymous with freedom and movement. And even though they are an additional and sometimes awkward device, one needs to be able to go about daily life. Simply put, these walking aids are among the greatest investments for those with mobility issues.