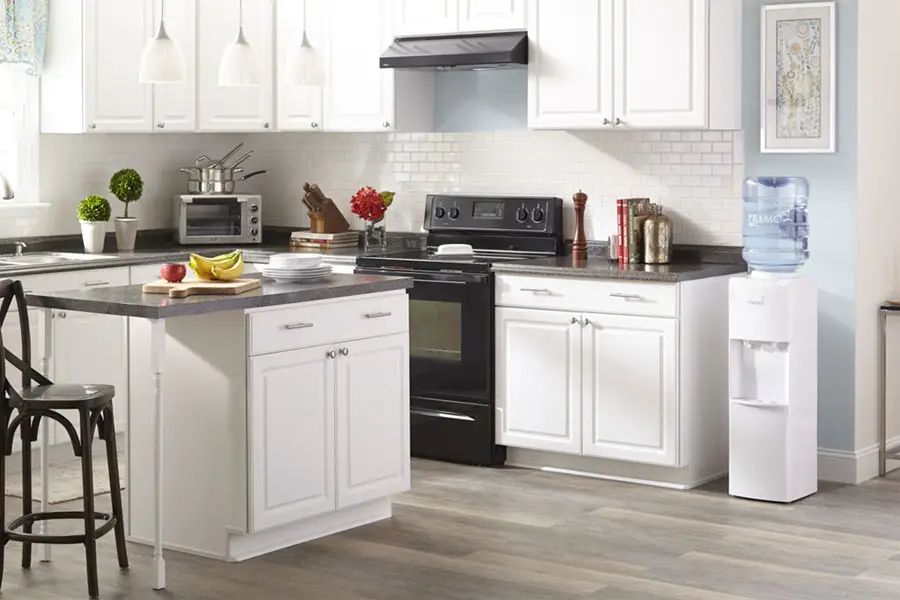 Water Cooler Reviews
The water cooler is an iconic office fixture, but these days more and more homes are taking advantage of having the convenience and pleasure of owning a personal cooler. A cooler ultimately provides water that is cleaner than tap water, is less expensive and better for the environment than small water bottles, and can be delivered right to your door. There are a whole lot of different kinds of coolers and dispensers out there. The traditional top-loading provides you with purified water that can be heated and cooled by the dispenser, however some of them don't cool or heat at all. There are also purification systems that take your tap water and turn it into clean, cool drinking water. They also come in all different sizes dependent upon if you want to place the cooler on the floor or on a kitchen counter. No matter what you choose, having a dispenser encourages everyone to drink more water, which is just a great thing.
Most Popular Water Cooler
Avalon
This kit from Avalon provides everything that you need to set-up and install this amazing filtration cooler that provides pure, delicious water whenever you need it. The elegant design adds to the decor of your home and office, and can provide ample water for up to 30 people. You get instant cold or hot water, as well-as a child resistant knob to prevent hot water being used by the wrong person at the wrong time. The sealed, stainless steel reservoir can hold up to a gallon of cold water, and the hot tank can hold 6 liters of 180 degree water. The external UV resistant cabinet is incredibly durable and the drip tray is easy to remove and clean in the dishwasher. Everything on this cooler is lead-free, and it runs in a calm, quiet manner. It is also energy star certified so it will not suck up a lot of power. Fully sanitized and sealed on-site at the factory.
"BottleLess" cooler made of stainless steel
Produces both hot and cold water
Elegant design and easy to clean
Installation kit comes with everything you need to get started
– Anthony Dawson
Best Overall Water Cooler
Primo Water
Even with all the new designs for water coolers out there, the top-loading continues to be one of the best for supplying ample water to your home or office. This particular design dispenses both hot and cold water, thanks to its 2.0 compressor cooling system. The hot water system has an energy saving switch, so you don't need to worry about draining unecessary resources. The stainless steel reservoir provides superior taste to the water, and it's reliable and durable as well. The push button controls on top of the cooler make it incredibly easy to use and ergonomically sound. The LED nightlight is perfect for those who get thirsty in the middle of the night. The dual spout design has a leak guard, so there's no need to worry about wasted water. The drip tray is also made of stainless steel and very easy to clean. The cooler is designed to work with 3 or 5 gallon water bottles, and is completely Energy Star certified.
Top-loading bottle water cooler
Both cool and hot water
Energy star certified
Works with 3 or 5 gallon bottles
– Anthony Dawson
Best Budget Water Cooler
Clover
The Clover B7A hot and cold water dispenser is perfect for those looking to have the convenience of cold water whenever they need it, as well as the benefit of hot water for soups and other instant beverages. The cooler is completely UV protected and made of high density polyethylene. The stainless steel water tank is wonderfully hygienic and easy to clean. It's so simple to control the water temperature using the cold water thermostat. The convection cooling condenser operates very quietly and is consistent in offering water just at the right temperature and delicious in taste. All in all, this is an incredibly user-friendly cooler that is perfect for those who will be purchasing for the first time, and want a dispenser that is intuitive and consistent. Once you try it out for yourself, it's going to be hard to ever go back to drinking tap water.
Easy to clean, efficient, and quiet
Resistance to UV degradation
No rust or corrosion will ever show on cabinet
Convenient thermostat to control temperatures
Handle makes the dispenser easy to transport
– Anthony Dawson
Water Cooler Buying Guide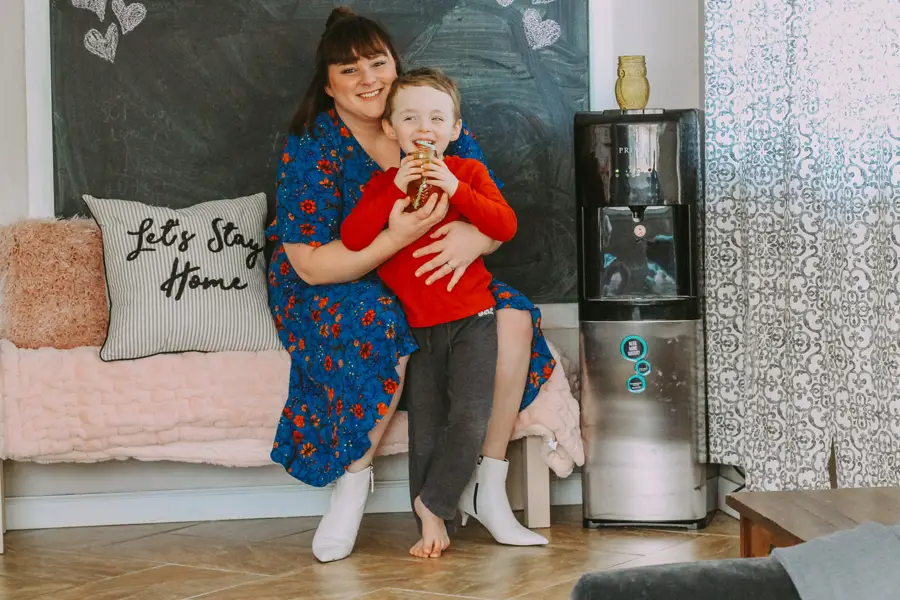 Water is essential for human survival. Everybody should have access whenever they need it. Although a refrigerator can work well, many people prefer a water cooler in their offices or home for easier accessibility. However, the process of selecting a water cooler can be difficult especially if you don't know what to consider. Each type has advantages and disadvantages which you can weigh before making the best choice. Apart from these, there're other important factors to consider before purchasing a water cooler as follows:
Factors to Consider
1. Capacity
This is the first thing to keep in mind when purchasing a water cooler. If you're purchasing one for your home, consider the number of family members and how frequently they take water. If your home has many people, consider a water cooler with a large capacity. However, you may find that nobody is at home for the larger part of the day. In this case, select a considerably medium-sized water cooler. If you need one for an office setting, look at the number of employees. The higher the number, the larger the capacity needed.
2. Model Selection
Water coolers usually come in two types, i.e., the freestanding and the countertop models. The freestanding model has a nice appearance, especially when placed in the corner of your room. If you get a custom designed water cooler, it'll brighten up any unused space in your room. There're some models with a small footprint and are ideal for places with limited floor spaces. They are cheap and can be purchased by everyone. On the other hand, a countertop model is ideal if you need water cooler on a higher position like a table or work surface. They are suitable for small families or offices.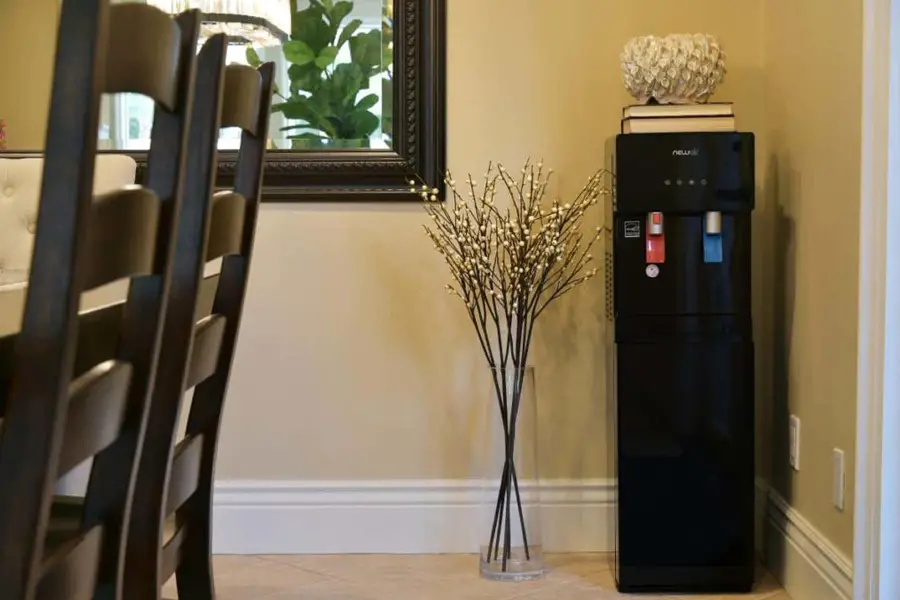 3. Functionality
Consider the reasons for purchasing a water cooler. You may just need cold water only, or both cold and hot water. Look for specific models depending on your needs. Majority of the freestanding models have the hot and cold feature, although they lack a CO2 cylinder that's necessary for giving sparkling water.
4. Ease of Refilling
Convenience is among the major reasons for having a water cooler. However, this aspect also goes for the process of refilling it. Some types of water coolers are difficult to refill. Most people use water jugs, although in some cases the water cooler tends to be difficult to maneuver and balance in the replacement process. Also, some water jugs tend to be very heavy, to the extent that some people can't lift them. However, not all coolers use jugs. Some need to be hooked to a water line making it very expensive.
5. Water Filtration
Most types of water coolers come with a simple water filtration system. If you need a water cooler that will be connected to a water line, ensure you purchase one with a filtration system. However, this feature may not be of any essence when purchasing a freestanding or countertop cooler because water placed on them is purified. For water coolers that are connected to a water line, the filtration system should be changed regularly.
6. Material
It's essential to check whether the dispenser you're about to purchase is manufactured using BPA-free, food safe materials. Remember that your health is important. Why not take water directly from your source instead of causing harm to your body by purchasing a non-safe water cooler? Check if the water cooler has any contaminated parts that can get into your water and contaminate it. Make sure the water cooler is made using plastic and glass, although many people are moving away from plastics prevent contamination.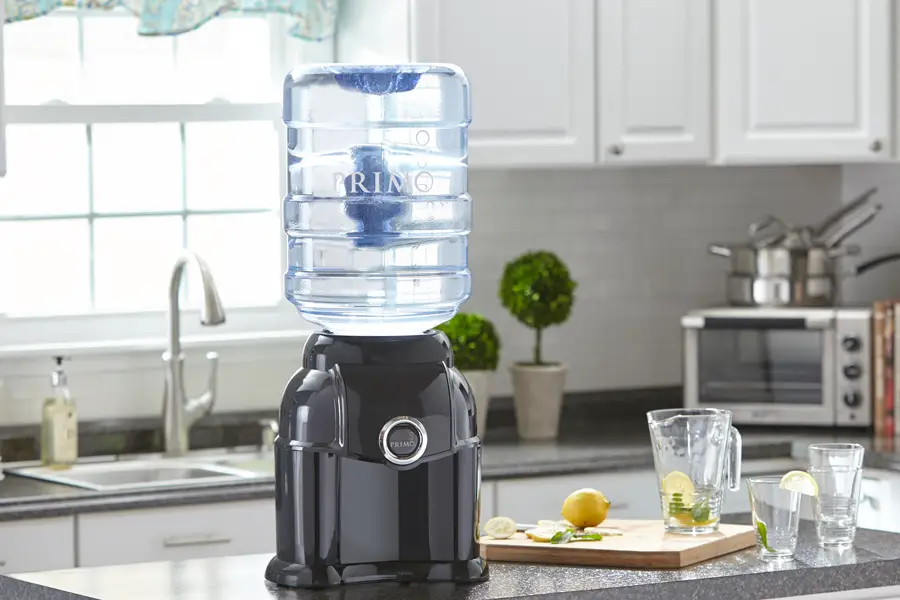 7. Style and Design
Depending on your taste and preference, you can choose a water cooler that contributes to your home's personality and interior design. To get a water cooler to suit your interior design perfectly, look for a supplier who provides personalized options with your color and design.
Conclusion
In conclusion, these are some of the top factors to consider before purchasing a water cooler. You can also consider the price, which depends on your budget. The more expensive a water cooler it doesn't mean that it's the best. You may find cheap water coolers in the market that work very well regardless of the number of people they're serving.