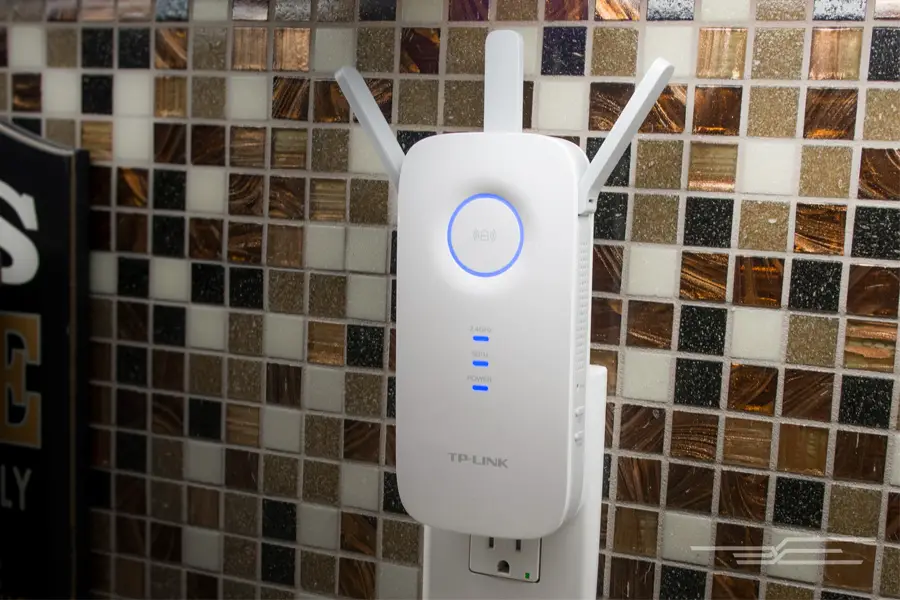 Wi-Fi Range Extender Reviews
Wireless signals are almost a must have in our homes. Nearly every electronic we have in our homes uses the internet in some way from televisions to laptops. A strong signal is important for fast data transfer or video streaming, but we don't always have a strong signal. In a large home or home with multi-stories it is hard to keep quality signal throughout your home. You can boost your wireless signal with amplified wireless range extenders. These are powerful signal boosters that can extend the distance and strength of your wireless signal to 10,000 square feet. They have the power to push signals through walls and other barriers that may block your signal. They are perfect for those who are looking to extend their wireless signal range while keeping a safe network.
Most Popular Wi-Fi Range Extender
Amped Wireless
Amped Wireless is a trusted name in amplifying signal strength. This particular model received rave reviews in PC magazine as an editors' choice for boosting wireless signal strength. This extender takes the wireless signal from your router and makes it stronger and extends the range up to twice as far. It also gives you the signal power to go through dead spots, walls and floors effortlessly with 10,000 square feet of additional wireless signal. As a dual band repeater it extends the range of 2.4GHz and 5.0GHz networks increasing the range for your wireless electronics.
This Amped Wireless range extender uses a gigabit network bridge so you don't have to sacrifice speed. You can create separate unlocked guest networks for visitors or customers. A 620MHz internal processor assures lightning fast internet speed and 5 network ports 10/100/1000M for wired connections to expand your current network. Installation is a breeze with a setup wizard guiding you through the process in just minutes.
Boosts signals to go through walls and floors
Dependable long-lasting construction
Simple setup wizard for quick installation
10,000 square feet signal extension
Increased security using most modern keys
– Anthony Dawson
Best Overall Wi-Fi Range Extender
NETGEAR
Netgear is a popular company with reliable products and good customer service. This Wi-Fi range extender does a great job at extending signal strength and range of your wireless network for tablets, phones, and other wireless devices. The Fastlane patented performance offers high speed streaming of videos and data transfer.
Power button and reduced energy consumption help this model to use less power than other range extenders. It boasts maximum security of your network with popular network security WEP/WPA/WPA2 and also seamlessly works in unison with any wireless router or gateway from any brand. 4 ports for wired connections allow network expansion and installation is complete in just minutes with the simple setup wizard. Additionally, it works on 2.4 and 5 GHz networks. Netgear includes a 1 year replacement warranty.
Dependable construction at a budget price
Security features keep network integrity
Simple installation and setup
Increases range and signal strength for wireless devices
4 wired ports for network extension
– Anthony Dawson
Best Budget Wi-Fi Range Extender
Amped Wireless
Amped Wireless produces some truly high quality wireless signal range extenders. This high power 600mW range extender boosts signal strength by repeating the existing signal from the wireless router. Easily penetrate through walls and floors while eliminating dead spots. This wireless range extender boosts both 2.4 MHz and 5 MHz wireless network signals.
Increase your wireless signal 6,500 square feet over your existing wireless router signal. A network bridging wired port is available or use for a wired connection to a separate PC. This range extender gives you total control over your network allowing you to only allow those who you want on your network to be on your network. Modern security keys are used to keep outside threats out of your network. Extremely small design allows you to tuck it away out of the way and out of sight. Installation is a breeze with a simple setup wizard that works with most operating systems. It works with any brand wireless router to boost your signal for your wireless devices.
High quality design at an affordable price
Small footprint makes it easy to stash away
Basic features keep the price lower than comparable units
1 wired port allow you to expand your network
Simple setup with install wizard
– Anthony Dawson
Wi-Fi Range Extender Buying Guide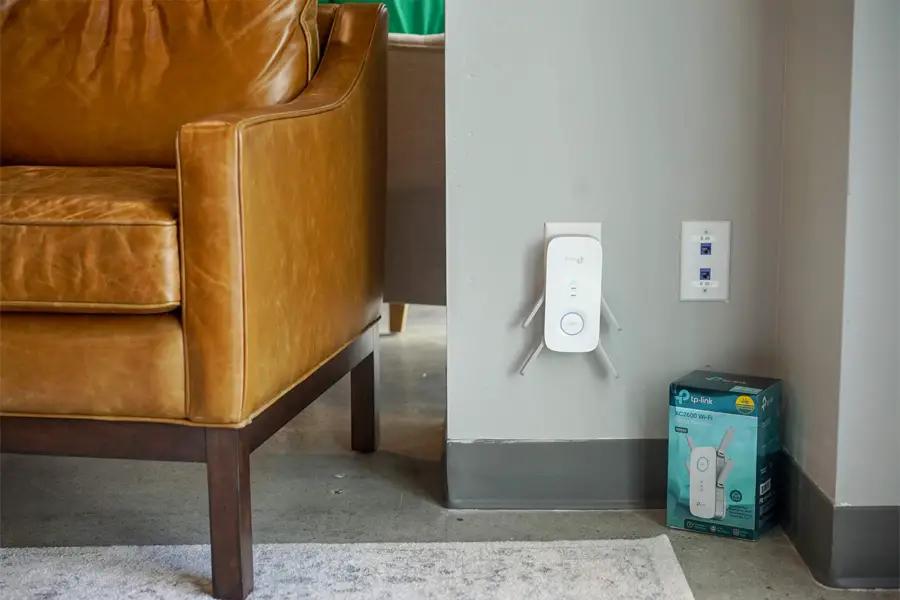 Even if you have the most powerful router, there is still a chance that the internet will not reach every corner of your house. The best solution is to buy a Wi-Fi range extender.
Wi-Fi range extenders pick up a weak signal from a router and amplify it to cover a broader range. Purchasing an excellent WI-FI range extender will ensure that you have a stable internet connection wherever you are.
There are multiple types of Wi-Fi range extenders in the market today. Choosing one can be an uphill task, especially if you have never used them before. They come in different sizes and shapes. Also, Wi-Fi range extenders have distinct features and work differently. These devices are costly, and you should ensure that you purchase a durable, reliable, and effective one.
Things To Consider When Choosing A Wi-Fi Range Extender
It's normal to be confused when it comes to selecting a Wi-Fi range extender. Technological devices are hard to buy if you don't know much about them. Their many features may even confuse you more. However, there are some basic features that you will need to check before you buy a Wi-Fi range extender. They include:
1. Processor
The processor of a Wi-Fi extender is the engine that runs the device. Just like a car, a good processor (engine) equates to excellent performance. Ensure that you choose a dual-core processor because it's stronger than single-core processors.
2. Bands
The number of bands is an important consideration when buying an extender. Modern extenders have two bands, 2.4 GHz and 5 GHz. The 2.4 GHz band is slower and can be used to operate normal operations such as browsing. The 5GHz band, on the other hand, is fast and can be used to play online games and streaming high-quality videos.
You can also connect many devices to the 5GHz band without buffing. Some extenders can come with one band (2.4 GHz). Ensure that you buy an extender that has two bands. It will give you the chance to choose different speeds depending on your needs. One-band extenders will disappoint when performing heavy operations or when you connect it to many devices.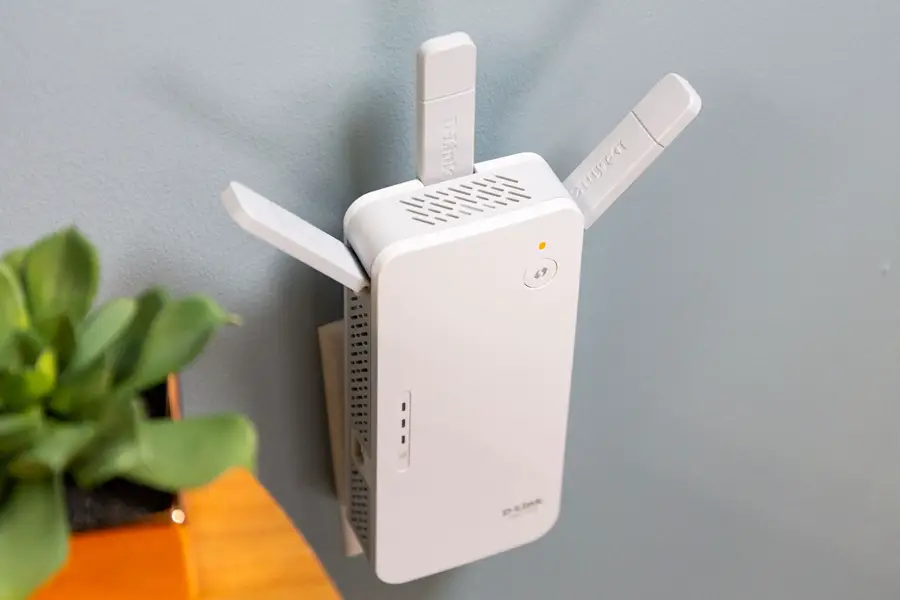 3. Compatibility
You need to make sure that the extender is compatible with all your devices. An extender that doesn't connect to your devices is useless and must be returned. The returning process is long, and it's better to take that road. Most devices are compatible with different routers and devices. However, others are not. Ensure that you go through the manual to check the extender is compatible with your devices.
4. Cost
Wi-Fi range extenders come with different price tags. High-quality extenders are more costly as compared to cheap ones. Your budget will determine the extender that you will purchase. It's advisable that you buy the best quality. A quality extender is reliable and durable.
Compare different extenders within your budget and choose the one that gives you value for your money. Note that some extenders have the same features but different prices.
5. Number of Antennas
You will find that some extenders have antennas while others don't have. Antennas improve coverage. Therefore, you should go for the one with more antennas. It will have better coverage than the one that doesn't have an antenna.
6. Ports and Inputs
Extenders come with Ethernet ports that allow you to connect devices such as set-top boxes and computers. The Ethernet ports can offer data transfer rates of 100Mbps or 1000Mbps.
Also, extenders have a USB port that you can connect printers, hard disks, and other devices. The audio jack allows you to play music from your devices. Ensure that your extender has all these ports.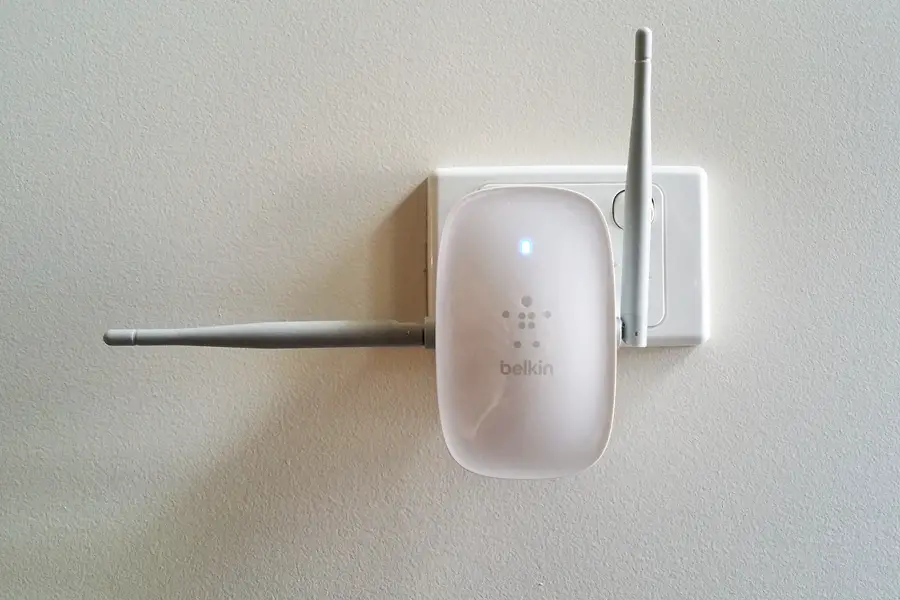 7. Brand
There are extenders from different manufacturers in the market. Ensure that you buy a range extender from a reputable brand that has been around for an extended period. Some brands are new in the market but manufacture good extenders. Check out reviews on the Internet to confirm if the extender is worth your money. Don't buy anything blindly.
Conclusion
A Wi-Fi range extender is a valuable investment. However, you need to be informed when buying one. This guide will help you make an informed decision.