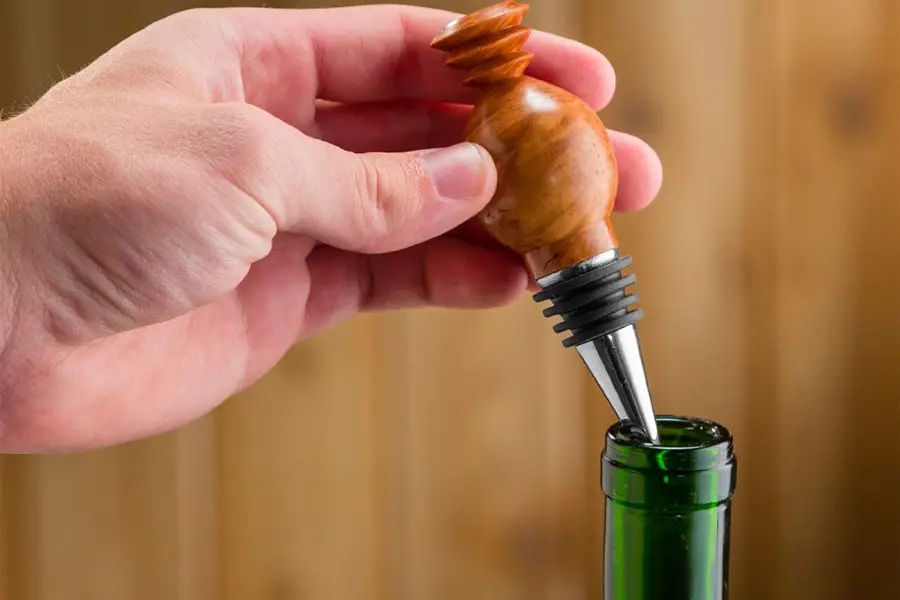 Wine Stopper Reviews
Wine stoppers are a decorative and functional way to preserve your favorite wines and keep them from going bad. Wine stoppers come in all kinds of materials and the kind you get is really just about preference. Wine goes bad when air gets to it and the wine stoppers prevent this from happening. Some stoppers are used with a vacuum extraction system that is easy to use and can preserve your wine for up to 10 days. Stoppers won't preserve the life of your wine indefinitely, but they will make it last a little longer than just leaving it open would. This gives you time to finish it at a slower pace or even use it for cooking later. The wine stoppers listed below are all good quality and make great gifts for the wine connoisseur in your life.
Most Popular Wine Stopper
Outset B229 Silicone Wine Bottle Stoppers
Preserve the life of your wine easily with these flexible and durable silicone wine stoppers from Outset. Due to the all silicone construction, your wine bottle will be sealed air-tight. They are removed easily whenever you want another glass of wine. The bright colors are attractive as they are functional. You get 4 useful silicone wine stoppers in each set and they're dishwasher safe as well. These stoppers will last you a long time due to the known durability that silicone offers. Get a set for yourself and give one or two as great little, useful gifts for the wine lovers in your life. They'll get a lot of use and your wine will not go to waste.
Includes 4 colorful wine stoppers
All silicone construction
Long lasting and very durable
Seals bottles air tight easily
Easy to remove
– Anthony Dawson
Best Overall Wine Stoppers
The Original Vacu Vin Wine Saver with 2 Vacuum Stopper
Preserve your wine up to 10 days with the Vacu Vin Wine Saver Pump and Stopper Set. The wine pump extracts the air from the bottle and reseals it with a rubber stopper that is durable and long lasting and provides an air tight seal that will keep your wine fresh. The rubber stoppers are simply designed and effective for keeping air out of the bottle. This stopper seal system works with both red and white wines and is the perfect kitchen tool to use if you open a bottle of wine for just a glass or two at a time. Saves money by reducing wine waste. You can get additional stoppers to use with the vacuum pump that is included with this set if you need more than 2. The whole system is re-useable and hand washes easily. If you have friends that love wine, consider this as a perfect gift that they will use time and time again.
Keeps wine fresh up to 10 days after opening
Provides an air tight seal
Black rubber stoppers won't crack or wear out
Great for red and white wine
Easy to use
– Anthony Dawson
Best Budget Wine Stopper
Rabbit (W6121) Wine and Beverage Bottle Stoppers
Whenever you open a bottle of wine, unless it's at a party and all of it is going to be used, you will need something to seal the bottle with so the rest of the wine doesn't go bad. These Metrokane wine stoppers are perfect for the job. Their rubber and stainless steel construction provides an airtight seal that will keep your wine preserved until you're ready for another glass. Each one in the set of 4 is brightly colored which makes them great for distinguishing which wine you are grabbing. They are long lasting and durable and won't crack or fade. Easy to clean too, just run them through the dishwasher and you're all set. These stoppers can also be used for soda bottles, oil and vinegar and champagne bottles as well.
Includes 4 colorful stoppers
Rubber and stainless steel construction
Provides an air tight seal
Can be used for wine, soda, oil and vinegar and champagne bottles
No cracking or fading
– Anthony Dawson