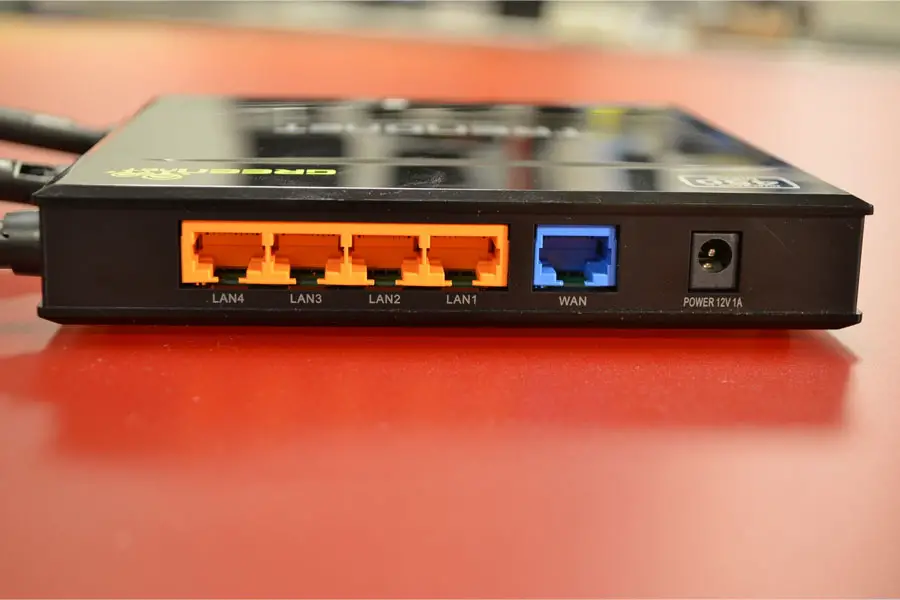 Wired Router Reviews
With wireless internet connections being so popular wired routers get overlooked. Wired routers are far superior in terms of security and internet connection speed. Wired routers offer security far better than wireless because the signal is a direct connection from the router to your computer, not a wireless signal bouncing around in a public area. The upload and download speeds from a wired router are often much faster because the connection is much stronger. A wired connection is as simple as it sounds an ethernet wire between your computer and your router. This makes them very easy for beginners to install. Both wireless and wired connections have benefits that are noteworthy. However, if you're looking for the fastest and safest internet connection for your computer a wireless router will offer that.
Most Popular Wired Router
Linksys
Cisco's Linksys routers are among the best routers on the market. They have built a name that people can depend on for safe reliable routers that will last users a long time. This wired router has 4 ports with a 10/100 Mbps switch to connect up to 4 computers to this router. You can also daisy chain out to hubs and switches for a growing network. An automatic firewall is created by this router to protect your computers from outside threats against your network. Effortlessly connects to an ethernet backbone or a broadband modem.
Once your computers are linked with this router they can communicate with each other allowing them to share files and resources. This gives you the ability to dedicate a single computer in the house to music or picture files that you can access throughout your home on any of the computers. A useful feature this router offers is the ability to block computers from the internet which is great for children's computers, or files only computers that don't need internet access. Every Linksys router comes from Cisco with a 1 year warranty, and free Norton internet security CD.
Top notch security features
Respected router brand
Dependable long term service
Capable of speeds as fast as your internet connection
Control an entire network of computers through one router
– Anthony Dawson
Best Overall Wired Router
NETGEAR
NETGEAR GS105 ProSafe 5-Port Gigabit Ethernet Desktop Switch – 10/100/1000 Mbps Netgear has become one of the best budget routers on the market recommended by many professionals. This Netgear gigabit ethernet desktop switch has 5 ports with speeds 10/100/1000 Mbps. AutoUplink technology detects the two common types of cables automatically for instant connection to the internet. Connects up to 10 times faster than fast ethernet for ultra-high performance. Plug and play feature supports windows and mac operating systems automatically.
This desktop switch has a whisper quiet operation that is virtually noise free. Fanless operation allows power consumption to be 60% less than comparable fan using models. Each of the 5 ports support 2000 Mbps bandwidth and automatic flow control assures smooth performance. Netgear has a lifetime warranty on this product with a median failure time of over 90,000 hours of operation.
High performance operation
Energy saving operation
Automatically detects device link speed
Light signal each port in use
– Anthony Dawson
Best Budget Wired Router
TP-Link
TP-Link is a solid performer when it comes to network devices and this desktop switch is another winner. With 8 ports capable of 10/100/1000 Mbps you can control your entire network with this switch. The 10Gbps switching capacity offers maximum performance throughout your network. Gigabit port non-blocking architecture with flow control allows you to expand your network and instantly transfer large files.
Green operation boasts an impressive 80% less power consumption than comparable models. Run cool design with fanless operation allows this small network switch to operate at cool to the touch temperatures. Plug and play operation with universal compatibility allows hassle free connection. Auto negotiation feature on each port allows this switch to sense the link speed of the network devise up to 1000 Mbps. Data filtering rate eliminates 100% of data errors.
Impressive performance at a great price
8 ports for network expansion
Fanless operation conserves energy and operates quietly
Auto negotiation feature automatically senses device link speed
Plug and play operation allows simple installation with most devices and operating systems
– Anthony Dawson