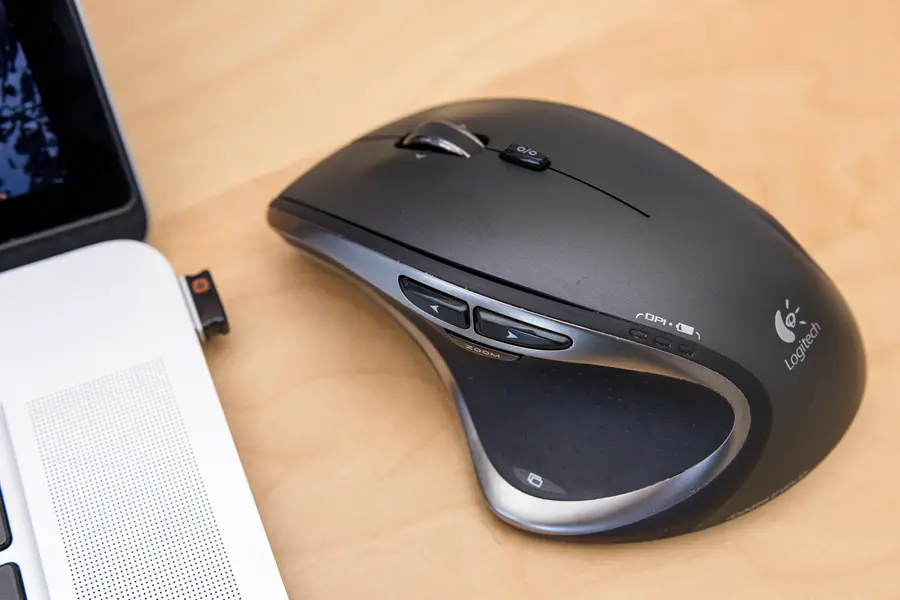 Wireless Mouse Reviews
The mouse is probably one of the computer devices that we pay the least attention to. However, we depend so much on it without even realizing it. Have you ever broken a mouse and found yourself clueless as to how navigate through certain tasks? Well, it is like not finding your remote control and being stuck on the same channel because you cannot function without the remote. The mouse is used as a cursor and to point. It is actually a prerequisite to the windows OS. So why not invest on a mouse that is wireless, which will take away from the clutter that cords give you and you will be able to take it with you anywhere you go and use it with any computer and laptop.
Most Popular Wireless Mouse
Logitech M510
This mouse was designed to fit perfectly in your hand, to give you the necessary grip so you can easily navigate on your screen without any interruptions. It has a contoured shape with rubber grips that will fit naturally in your hand. It comes with a small Logitech receiver that plugs into the USB port in your computer that communicates with the wireless laser mouse. It comes with controls that you can program to do exactly what you need them to do. You can set your mouse to open browsers, switch between applications and much more. On the side of the mouse you have the back and forth button, while on top the wheel allows you to move from side to side, or zoom in and out. Your options with this mouse are endless, so if you are looking for a sleek full-size mouse with optimal capabilities, then look no further.
Two-year battery life
An On/Off switch and smart sleep mode to lengthen the battery life
Compatible with Windows and Mac OS
Dimensions: 4.4 x 2.5 x 1.8 inches and weighs 1.6 ounces
Comes with 2 AA batteries (installed)
– Anthony Dawson
Best Overall Wireless Mouse
Logitech MX Ergo Advanced
This incredible wireless trackball mouse was designed to give you comfort all throughout the day. The trackball was ergonomically and strategically designed to ensure that your arm and wrist are positioned correctly and well rested. This mouse also comes with the small Logitech receiver that is designed to give strong connections between your mouse and computer, and it allows you to connect to up to six other wireless devices with no need of other receivers. When you want to store away your mouse you can safely and securely store the receiver in a small compartment, specifically designed for the receiver, right next to where the AA battery is located.
A single AA battery with a lifespan of 18 months
Control your computer and other compatible devises wirelessly from up to 30 feet away
You can adjust the laser sensor to give you a broader range of cursor speed
Move your mouse without having to move your arm
Compatible with Windows or Mac OS
– Anthony Dawson
Best Budget Wireless Mouse
Logitech Wireless
This affordable and high tech mouse was designed specifically for web browsing. This mouse also uses the well known Logitech receiver that is compact, and can be used with up to six different devices. This device is also designed to fit comfortably in your hand. It comes in a variety of colors for you to choose from. It only requires a single AA battery that, depending on the usage will last up to 18 months. It is so efficient that you will not even remember that it functions with a battery. If you are on a budget but still want to purchase a high quality device, then this is your best bet. This product is manufactured by a reliable company who takes pride on offering their customer with the highest of quality. This mouse is a dream come true to those who do not want to compromise quality or their pocket!
Micro-precise scrolling for a better and faster web browsing experience
Dimensions: 8.7 x 5.8 x 3.6 inches
Weight: 4.8 ounces
Compatible with Windows, Mac and Linux
Logitech Advanced Optical Tracking
– Anthony Dawson
Wireless Mouse Buying Guide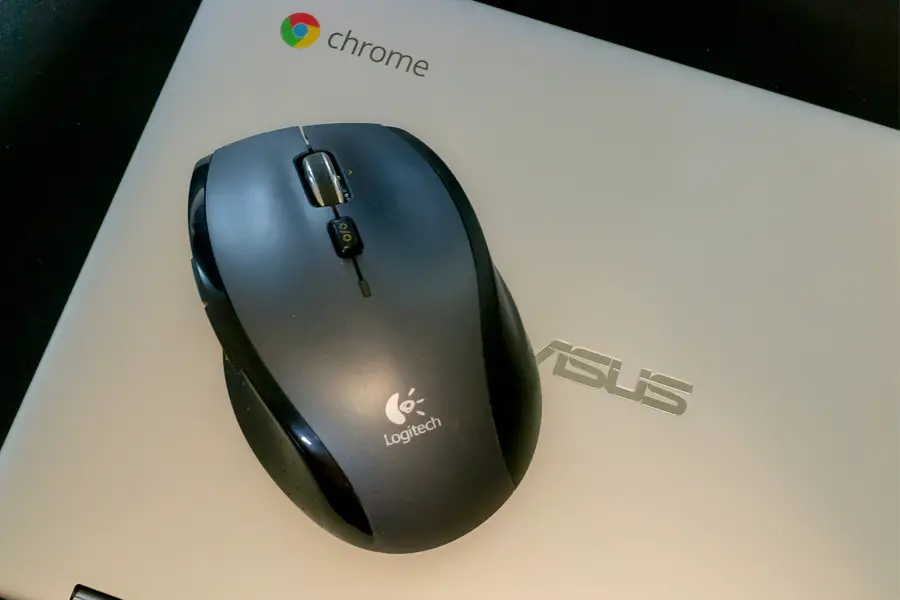 When you buy your desktop or personal computer, the mouse is usually bundled with it. Sometimes, you don't think twice about it because you know that it is compatible with the unit you bought.
A mouse controls the movement of the cursor in the screen of your desktop or laptop. But for some web surfers, gamers, and if your livelihood is designing graphics, the mouse makes a big difference. There is also what you call an ergonomic mouse. People who are in front of computers the whole day should probably use an ergonomic mouse. It is designed by doctors and engineers to reduce stress and computer-related illnesses.
Just like any other gadgets out there, there are quite a few mouse brand names that you can choose from. And just like any other gadget, you have to determine the purpose of buying it, and what other requirements it might need to be compatible with your current pc or laptop. Nowadays, most computer users prefer to use wireless mouse, rather than mouse with cords.
A web-surfer will simply require a mouse that can make him surf the web easily, meanwhile a gamer would require a more high-quality mouse that can take all the movements of playing an online game, with all the banging sometimes. They will need a more advanced and sophisticated mouse. A person who designs graphics would need a highly sophisticated mouse to make his work easier and make him navigate through his designs easily.
Few of the Models and Branded Names of Mouse That Are Currently In the Market
Logitech Wireless Gaming Mouse G700
It is considered as the best gaming wireless mouse by gamers worldwide. It is a bit heavier compared to other mouse, but gamers will agree that its features make up for it. It has a comfortable matte grip, it responds quickly, it has precise laser, and gamers who are in the heat of battle can change its sensitivity of up to 5,700 dpi (dots per inch). It has a memory that can upload up to 5 profiles of players. It has 13 buttons that are programmable and can easily be access with keystrokes and commands using a single click. Just like any other wireless gaming mouse though, its battery life is short, but it possesses a led indicator that can signal you when your battery is almost out. It is right-handed capable. It also has a hyper fast feature technology that lets your scroll through several pages of documents faster than other mouse. It is considered as the top mouse in gaming world.
Cooler Master Spawn Gaming Mouse
It is a much lower-priced alternative as compared to other brands. Ideal for gaming, it is light and features 7 buttons that are programmable, highly sensitive, with buttons arranged according to what most people are used to. Ideal for people who are used to doing claw grips on their mouse.
Microsoft Arc Touch
It is considered as one of the best laptop mouse out in the market. It is very portable, can fit in your laptop case, lightweight, and it comes with a USB receiver for your laptop. It can use up your batteries every 6 months. It can also be use in several types of surfaces, although some users have commented that its buttons are sometimes hard to press and use.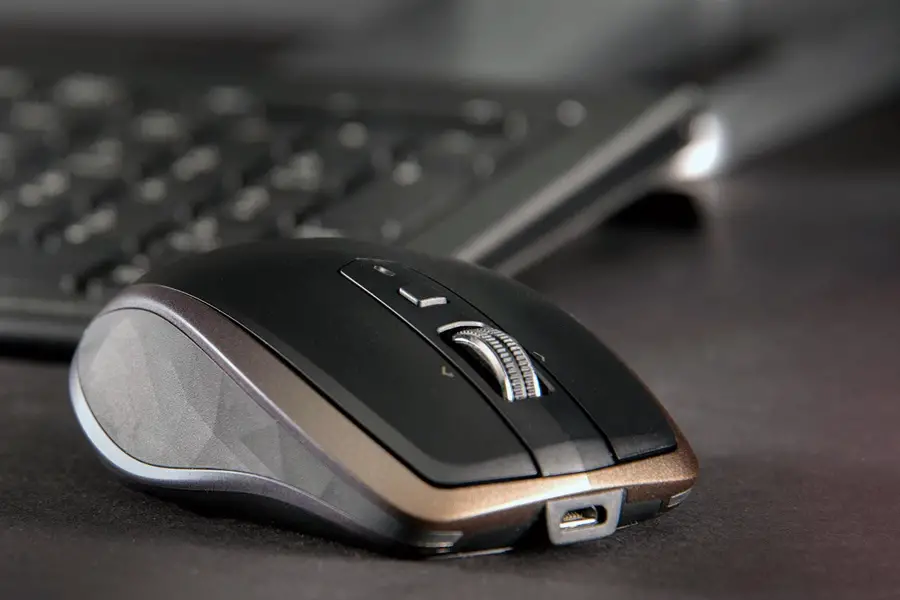 Logitech Performance Mouse MX
This is considered as one of the best wireless mouse in the market nowadays. It offers exact control of the cursor when you use it online. Its darkfield optical sensor allows you to use it on any type of surface. It possesses a high speed movement capability, with several buttons that can maximize flexibility. It can be programmed, thus it can be paired with any pc or laptop, but has a very short battery life. Its physical appearance may require a little adjustment but it has been reviewed as an excellent purchase just for its functionality and use generally.
Microsoft Wireless Mobile Mouse 4000
Graphite – Some buyers who have used this mouse considers it as the best tracking mouse that is wireless. It has four buttons that are customized. It has a battery indicator. It possesses a blue track technology that lets you use it on any surface. It has a 3-year warranty.
Other Wireless Computer Mouse Models Out There That Have Received Good Reviews from Users
Mad Catz Cyborg Rat 9 Wireless Gaming Mouse – is considered perfect for the gaming technology. It has a cyborg type physical appearance, can be use either palm type or claw type.
Microsoft Touch Mouse – works on any type of surface, and it can connect wirelessly through its USB Nano transceiver.
HP Wireless Mobile Mouse – can connect your laptops or desktops to your keyboards wirelessly, without the need of any software. It features a Link5 USB receiver that can link up to 5 HP gadgets.
The above list are only a few of what is available in the market currently.
Conclusion
For every gadget or technology that you might want to buy in the market nowadays, you have to consider a few facts first. Foremost of which will be the purpose of such a gadget in your day to day computer use; is it for web surfing, gaming or designing? Then you have to determine the peripherals of your desktop or laptop, you have to make sure that it will be compatible. Although most mouse devices are designed to be compatible with almost any pc or laptop, still there are those that were designed for specific brands and requirements.
You also have to consider the bandwidth you are using, is it enough for the purpose you have in mind?  Gaming requires the most bandwidth, especially if you play games online, this would require a higher bandwidth as compared to plain web surfing or even graphic designing. A lesser concern would be the cost, because once you have defined the purpose of such a gadget, your ultimate goal would now be to satisfy that certain need or requirement.