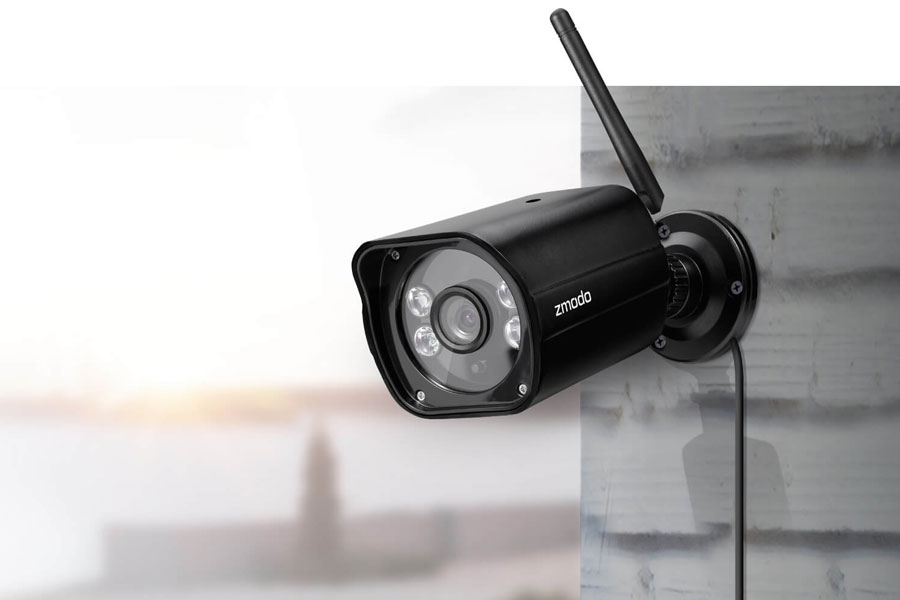 Wireless Outdoor Camera Reviews
Surveillance security has increased dramatically out of the necessity of protecting your home or business from security breaches. Wireless outdoor cameras are easy to install and can be monitored from a monitor or remotely. This provides a greater level of security for your home or business. The challenge with security cameras is finding a camera that will provide clear pictures even when it is dark or the weather is adverse. This will provide evidence for police and protection for the owner. We have selected the best wireless outdoor cameras that will provide adequate range and clear images, enabling owners to protect their property.
Most Popular Wireless Outdoor Camera
SVAT
The Defender-Digital-Wireless-Security-Recording comes with a 7 inch LCD monitor, SD card recording, and a long range night vision camera and a DVR. The unit is available with one or two cameras, with or without the monitor. The digital technology provides for clear images to be recorded and the wireless capabilities allow the homeowner to view the images from anywhere they have Wi-Fi access. The lack of wires makes the installation and set up fast and easy. The SD card includes a 2GB card that can record up to 350 minutes of footage. The Defender-Digital-Wireless-Security-Recording records both audio and video. The long range night vision provides 18 infrared LED's to provide clear pictures up to 40 feet away. There is a 2 way intercom that allows you to monitor the camera with a built in microphone. The LCD monitor allows you to watch previously recorded video with ease. You can display from 1 to 5 images as a time.
7 Inch monitor
2GB SD Card for 350 minutes of footage
Video and audio footage with built in microphone
2 Way intercom system
Night vision up to 40 feet
– Anthony Dawson
Best Overall Wireless Outdoor Camera
Uniden
The Uniden-Wireless-Weather-Surveillance-Camera is available with either white or black cameras to fit the décor of your home or office. It comes with easy wireless installation and is very user friendly to operate. The camera is water proof enabling you to place the camera anywhere outside that provides the best vantage points. The Uniden-Wireless-Weather-Surveillance-Cameraprovides night vision technology. It comes with infrared LED lights that provide clear pictures at night with a range up to 500 feet. The infrared LED's provide clear images and true colors during the daytime as well. The recording feature provides the ability to view the data wirelessly or on a laptop or other electronic device. Additional software is needed for wireless viewing. It is compatible with Uniden Guardian Series video surveillance systems.
7 inch color monitor
Weatherproof camera
Night vision with infrared LED's for clear images day or night
Wireless setup for easy installation
Transmission up to 500 feet
Compatible with Uniden Guardian Series video surveillance systems
– Anthony Dawson
Best Budget Wireless Outdoor Camera
TriVision
The NC-336W-HD-1080P-Recognization-Surveillance is an outdoor security camera that is both waterproof and wireless. It comes with facial recognition for 15 to 30 feet and installs in 3 simple steps. You have access to information from the cameras through a dedicated app on your iphone, android or kindle device. The wireless capability allows you to see what is happening at your home from anywhere in the world. The NC-336W-HD-1080P-Recognization-Surveillance comes with an outdoor IP camera. It has a built in MircoSD card DVR which is expandable to 128 GB. The multi zone motion sensor with infrared night vision provides clear images in the day or night. Facial and car license plate recognition will cover 15 to 45 feet. The unit detects motion and instantly begins recording. It can also be programmed to send alerts via email.
3 Step easy install system
1080p HD video with night vision for clear images both night and day
Rated to IP67 for outdoor use
Free apps and free multi cam viewing software for PC
Facial and License plate recognition up to 45 feet
– Anthony Dawson
Wireless Outdoor Camera Buying Guide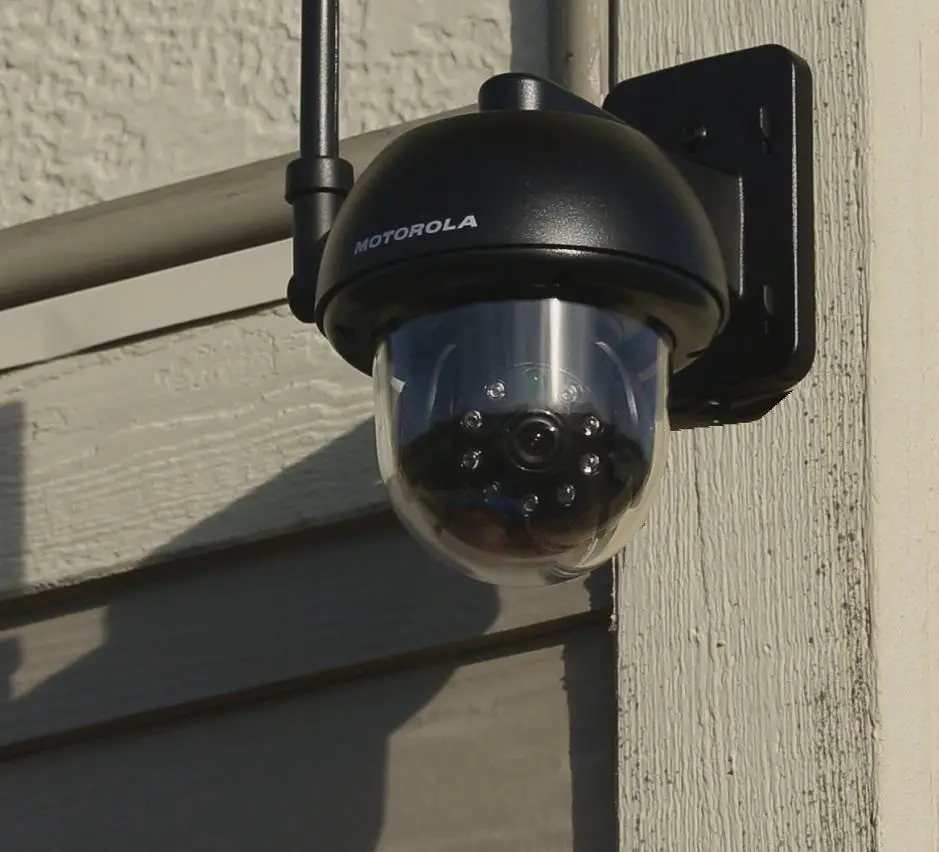 Protecting homes has been revolutionized by the growth of technology. Getting hold of electronic security devices are now easier, and options for inferior technology savvy people are presented in the mainstream. One of the most popularized is the wireless camera. With the continuous advancement of electronic gadgets, families now have the opportunity to monitor not only the inside of their homes but also the exterior of the property through the presence of an outdoor wireless camera. Like the other wireless camera variety, it is easy to set up and is user-friendly. To purchase and install this wireless security feature is lesser complicated in comparison to the wired systems, where it is highly recommended that a professional perform the installation. It may be bought from the internet or from shops that are nowadays gaining familiarity in malls. People tend to choose this type of surveillance camera for its important advantage of video, image, and audio resolutions over the wired counterpart.
The absence of cables makes handling the device less likely to look cluttered and may easily be maneuvered around the property for changing focus areas. Being "wireless" also means it is connected to a receiver that emits radio signals throughout the atmosphere, such as WIFI internet. As an "outdoor" type camera, it is specifically built to withstand and function naturally in severe weather conditions at exposure. Nevertheless, the term wireless may exclusively refer to the signal connection as a stock unit still come with a power cable. This may be resolved by attaching a battery pack (purchased separately), such as lithium ion, through a battery adapter, so it remains wireless. Some prefer a rechargeable lithium ion battery pack for longer battery life. Also, it is more environment-friendly. Several unit models already come with the accessory.
Types of Outdoor Wireless Camera
Two general types of outdoor wireless camera are essential to deciding over: IP cameras (as in Internet Protocol) and analog cameras or CCTV (Closed Circuit Television). These are categorized by their methods of transmitting the video signal and their processes of encoding it. IP camera video feeds may be accessed on the camera's URL using the internet's bandwidth, where the camera relies on for signals. This system is best for connecting some wireless cameras at a time. Analog camera's video signals are converted into digital form resulting to an efficient file compression. The compression helps in its consumption of wireless signals and memory storage. Analog cameras are also mostly less expensive than IP cameras.
While outdoor wireless camera is helpful in catching intruders red-handed, they also are best unconcealed for the prevention of delinquent acts in or around the property. It may also serve as a key to assisting authorities when a video or image recorded is relevant. On the other hand, it relies on internet signals and may suffer from signal interruptions. Hacking is also a risky possibility but may be prevented through certain measures.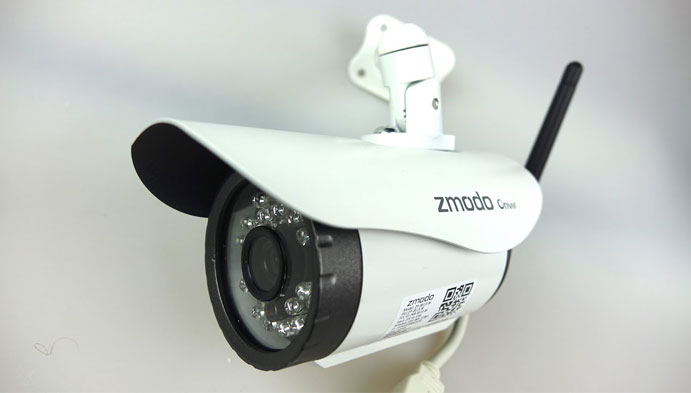 Wireless outdoor camera surveillance is sold with different features and choosing what to buy may be confusing without some points to focus on. The gauges depend entirely on what is needed for the security of the property.
Features
Footage Range 
Before purchasing the outdoor surveillance, consider first in which part of the property the focus should be a unit. If it is for a wide area or a long path, such as the main gate of the house including part of the street, then a higher footage range is suitable.
Resolution
Higher quality video, image, and audio resolution will be helpful later on to identify elements in the recordings in detail, should the necessity arise.
Facial Recognition Range
This feature shows the ability of the resolution of the camera to register thoroughly facial attributes so that faces are recognizable. It may be used for screening visitors or identifying culprits smoothly and efficiently.
Night Vision Range
Users rely on the surveillance camera for security most of the time during the evening when the property seems more susceptible to trespassers and the like. A night vision range will help in monitoring the focused area even in the dark. Infrared LED's are responsible for the clarity of images using this feature. An excellent night vision can register quality images about up to 40 feet away from the unit.
Motion Sensor
This feature automatically records video when the unit has detected any movement. Some cameras can shift focus areas where motion is sensed as long as it is within the angle at which the unit movement permits. A more typical one concentrates on the set area and waits for any movement within the frame to record.
Remote Control and Application
When a wireless camera is stationed far from the monitor and user, the ability to shift angles and focus areas without having to physically do it comes in handy. It is useful for monitoring large areas in alternating angles now and then. Wireless surveillance system usually comes with a software or application where it allows users to control and manipulate the settings or the unit position. This way, users will have access to the video feed anytime, anywhere using the internet. The system may also be programmed to send alerts via email as it is not realistic to observe the video footages on the monitor every time.
Memory Storage
Video recordings are stored in the memory storage component of the camera. The most commonly used form at present is SD card. The higher the storage capacity of the device, the longer it records. A 2 GB memory may store up to 350 minutes of footage. Others may be expandable up to 128 GB of storage space.
Intercom with built in Microphones
Like facial recognition feature, the intercom may be used for screening visitors. A microphone is a good option should the owner wish to be able to talk to the person appearing in the frame of the camera.
Password
To gain access to the video feed over the internet may be risky. Being able to secure the access with a password will help in keeping the security system unhacked. An edit feature for the password is important as changing the password now and then will make your safe keeping harder to break into.
Design
This is a lesser serious factor that buyers may want to consider as well. For homes that are adapted to the owner's aesthetics, choosing the design and color of the surveillance camera to better suit the property may be called for. If the cameras are intended for concealing, selecting a stealthier looking unit is the way to go.