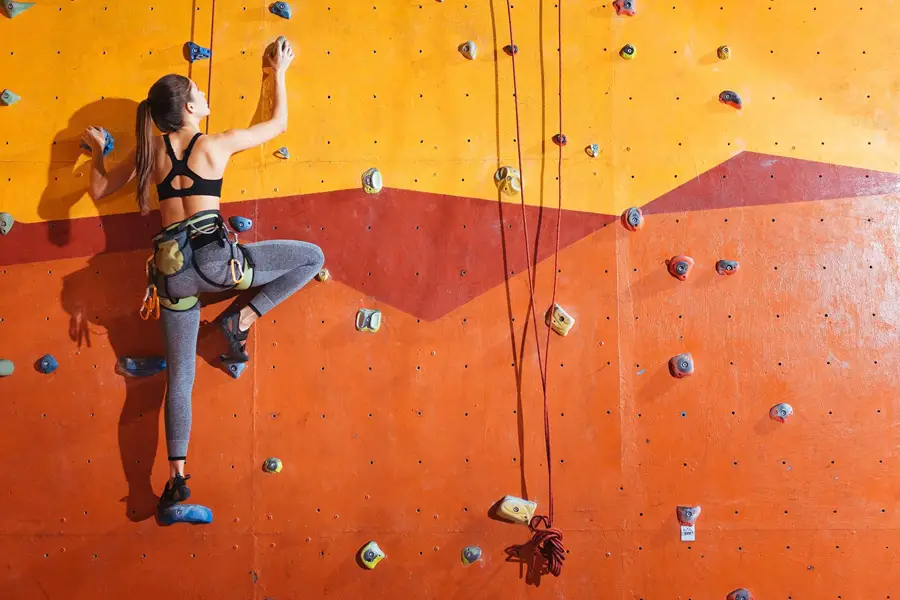 Women Climbing Shoe Reviews
If you are a woman who loves being in the great outdoors and loves activities that involve climbing than you are bound to need special equipment. Part of this equipment is a good pair of shoes specifically designed for climbing. There are various forms of climbing from indoor obstacle climbing to outdoor rock climbing as well as mountain climbing. A good pair of climbing shoes should be comfortable, have good grip and some form of safety features. The most important factor to consider when choosing the right climbing shoe is safety. Safety is the primary thing and aesthetics and other like features are secondary. Women's climbing shoes are specifically designed for women and available sizes will most often reflect this. If you are a woman and have always been interested in engaging in climbing activities, it is time to go get yourself a pair of good climbing shoes. Climbing is a fun activity which is also informative as well as a good workout. It is an experience you won't forget.
Most Popular Women Climbing Shoe
Five Ten
This is a great women's climbing shoe from FiveTen. These shoes are made in the United States and the upper of this shoe is made of synthetic material while the sole is made of rubber. The synthetic material is known by the term Cowdura. The shoe has a moderate asymmetrical curvature with Its midsole being made of textile material. The shoe features a toe box which is longer and also skinnier, an instep that is low, and a heel cup with low volume. The shoe uses stealth rubber that is quite sticky and provides for high friction and excellent edging. The shoe has amazing fit and the closure system is of the hook and loop kind to facilitate easy putting on of the shoe as well as removing it. It uses a Velcro closure. When shipped the package weighs just 2lbs.
The shoes are pretty sticky thus providing good grip without compromising on durability
The shoe has good edging
They are good for bouldering
The shoes have an amazing fit
The shoes do not stretch much
– Anthony Dawson
Best Overall Women Climbing Shoe
La Sportiva
This lovely shoe from La Sportiva is a good climbing shoe for women. It has a leather upper as well as a Dentex lining. The lining is an eight panel directional to channel stretch as well as improving the fit. It uses standard lacing and the lacing is designed to for quick lacing. Its recommended use is for sport climbing,however it can still be used for technical face climbing, gym climbing, and bouldering or even overhanging sporting routes. The product weighs in at 1.6lbs when shipped. The shoe has a 4mm sole as well as a 1.1mm midsole. The shoe features a high asymmetrical curvature. The shoe is designed for performance and overall the shoe is a lovely one with amazing functionality which every woman should love.
They are good for overhangs as well as heel hooks
The shoe has an amazing fit which will be good for you for a long day of climbing
The lacing makes them fit even better
The shoes are quite comfortable to the wearer even for long hours
They have amazing grip which is essential for those tricky climbs
– Anthony Dawson
Best Budget Women Climbing Shoe
SCARPA
This is a great women's climbing shoe from Scarpa. The shoe is made from a synthetic upper material and a rubber sole. It has good sensitivity as well as edging and the randing system it uses is a V-tension active that maximizes power by focusing energy. It uses a dual power strap closure and also features a luxurious mesh pad. The shoe is partially lined with a suede footbed which provides good comfort as well as fit. When shipped the package weighs 2lbs but the shoe just weighs 1.3lbs. The shoe is designed to provide performance and comfort to the wearer. The shoe has a Flexan midsole as well as a 4mm Vibram XS Edge sole.
Great quality shoe built for durability
It offers amazing balance between functionality and technical performance
The padded tongue keeps feet comfortable when climbing
The shoe has an amazing fit
The shoes have good grip for those tough climbs
– Anthony Dawson