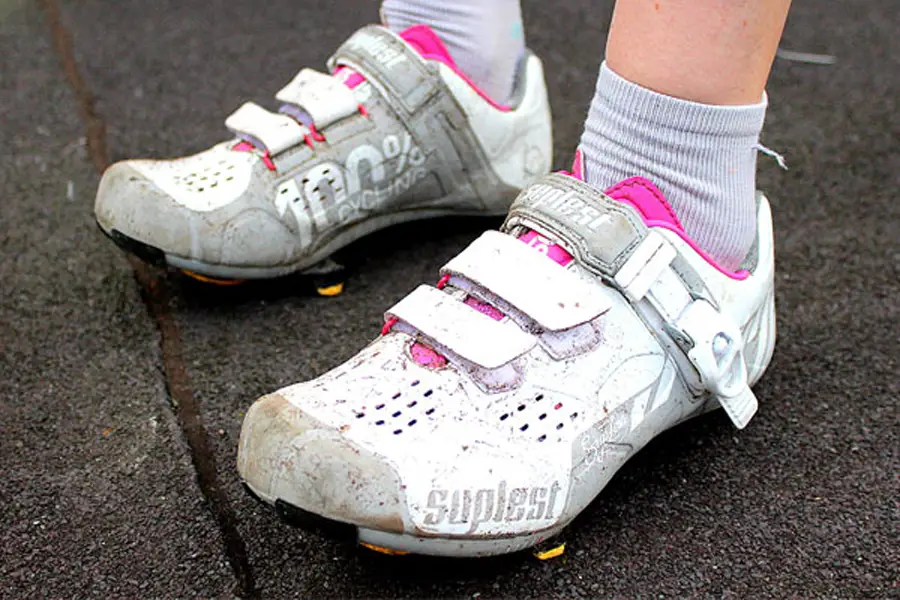 Women's Cycling Shoes Reviews
Today, women are participating in mountain and road cycling just as much as men. While their bikes may be designed somewhat differently, their needs are the same whether on the trail or on the road. Cyclists require certain gear and apparel to make them safer and more comfortable and to enhance their performance. Among the most important apparel when it comes to cycling are the shoes. Cycling shoes, whether for mountain bikes or road bikes, are specifically designed for integration into the pedals on your bike. They are also designed to offer the rider the utmost comfort combined with optimal power transfer to the pedal, enhancing the rider's overall performance and control of the bike. Women's cycling shoes are much like men's, only smaller and shaped to fit the foot profile of the average woman. They are often secured with ratcheting buckle straps, have low-profile designs, and have cleats or clips to integrate into compatible pedal systems.
Most Popular Women's Cycling Shoes
SHIMANO
These simple, clean, white cycling shoes are everything a cyclist needs to perform her best on the road without the flashy looks or bells and whistles that only serve as excess weight and aesthetic distraction. The SH-WR35s have a combined synthetic and mesh upper construction that is both durable and breathable. The shoes feature a fiberglass reinforced polyamide sole that does well to grip the surface of road bike pedals, while offering up additional support to the insole for shock absorption, comfort, and power displacement. Three simple hook-and-loop straps keep your feet snugly secured within the shoes to ensure you retain control of the cycle. The shoes feature Shimano's fitMesh inserts in the uppers to maximize airflow to help keep your feet cool and dry. As a name synonymous with cycling parts and accessories for decades, Shimano has recognized that there will always be a demand for products specifically geared toward women cyclist. The SH-WR35 Road Cycling Shoes are one of those products, as they are designed to fit a woman's narrow foot and offer necessary support and comfort.
Synthetic and mesh upper construction is durable and stretch resistant
Polyamide sole makes transitioning from street to flat to clipless pedals easy
fitMesh inserts offer plenty of breathability
– Anthony Dawson
Best Overall Women's Cycling Shoes
Pearl iZUMi
Like the men's model of the same name, the Pearl iZUMi Women's All-Road II Cycling Shoes are straightforward yet packed with design features designed to enhance performance for recreational and competition road cyclists alike. They are constructed of a synthetic and mesh upper flanked by a manmade rubber sole. The shoes have an anatomic closure that follow the natural anatomic contours of your feet in order to help eliminate the build up of hotspots and reduce pressure from your instep. A select-grade nylon and composite fiber footplate is lightweight and provides the just the right amount of stiffness via its concave shape to give the most anatomic support. The iZUMi All-Road IIs are designed with a low-profile look that work for indoor and outdoor track riding. Like the men's version, the women's Pearl iZUMis are compatible with SPD cleats like those used in many spin classes. Fortunately, for such a high performing shoe, the iZUMi All-Road IIs are offered at a very reasonable price compared to the competition.
Nylon and composite fiber footplate with concave shape provides support to the arch of the foot
Low-profile look available in black or white suitable for indoor and outdoor use
Shoes designed to help relieve pressure onset by high-performance riding
– Anthony Dawson
Best Budget Women's Cycling Shoes
Giro
The Giro 2013 Women's Factress Road Bike Shoes are designed for the highest levels of competition in mind. They are perfect for those training for high-level races, and for taking straight to the road for the race itself. The Factress shoes are made of a synthetic leather and Teijin microfiber upper, that combined with an interior Aegis anti-microbial lining provides moisture-wicking abilities and plenty of breathability. The shoes have a comfortable, arch-supporting insole and use Giro's SuperNatural Fit Kit that offers adjustable arch support to allow for the best levels of power placement. The shoes can be securely tightened using a ratchet and two hook-and-loop straps. The Giro Factress shoes are also outfitted with Easton EC90 carbon fiber soles that provide a non-slip grip on most pedal systems.
Three available colors: black/white, black pearl/fuschia, and chrome/white/teal
Teijin microfiber construction and Aegis anti-microbial lining offers breathability and odor control
SuperNatural Fit Kit allows for adjustable arch support
– Anthony Dawson
Women's Cycling Shoes Buying Guide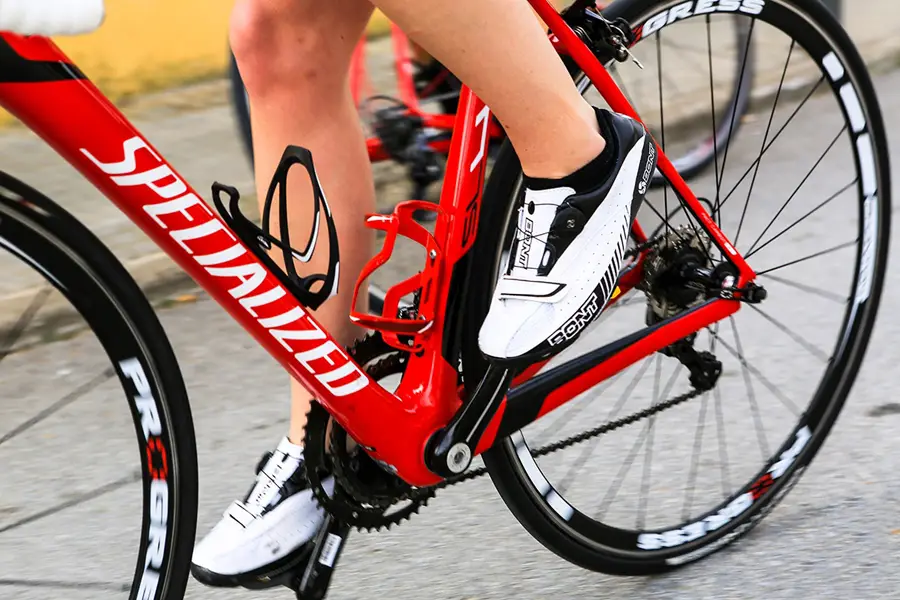 Like other sporting activities that humanity undertakes, cycling has different arrays of gears meant for it specifically. Women's cycling shoes are specifically made for women to perform maximally in their cycling activities. Because of the popularity of cycling as both a sport and a hobby, different biking shoes are available on the market. Different manufacturers designed these shoes, and many of them were not made from the same materials. Because of the different brands available on the market, many women cyclists are not finding it easy to get the most fitting cycling shoes.
Pros of Women's Cycling Shoes
If you are a professional cyclist, you need to acquire the best shoes. You gain a lot when you use the best professional shoes. It would help you to perform better because they are designed for that purpose. It grips firmly on the pedal. It provides support for your legs and toes. It helps you to preserve your energy.
You can now see the enormous benefits you get when you use the correct women's cycling shoes for your sporting activities. If you are one of those female cyclists finding it difficult to procure the right biking shoes. The following tips would be helpful for you.
Tips on Buying Women's Cycling Shoes
Here are the important useful tips you should always refer to when you want to buy the best professional cycling shoes.
Where to Use the Shoes
The first point you have to consider when you want to buy the shoes is the where they would be used. This is essential, as it would help you to buy shoes you will use for the proper sporting event. If you want to engage in road cycling activities, you have to look for shoes designed for such activity. If you are looking for shoes for road cycling, focus on shoes that are light, streamlined, and with minimum tread. This is because road cycling requires a little walking. If you are looking for a mountain bike shoes, you should look for shoes suitable for hiking. These shoes should be stiff and should clip very well on the bike pedal. Such shoes should have enough tread as you can also walk around with such shoes.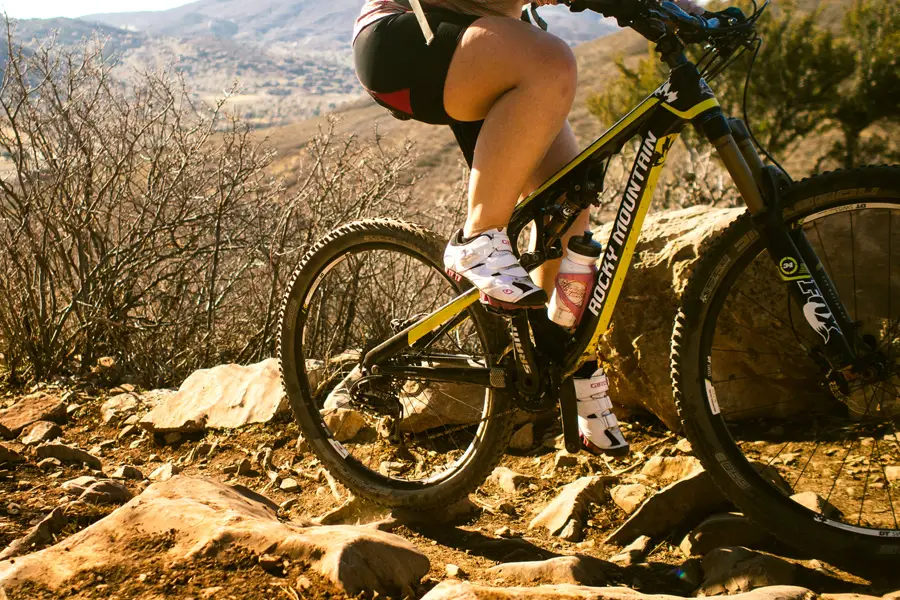 Consider the Issue of Clips
Another important factor you have to consider is the issue of clips. Mountain biking shoes should clip better than road biking shoes. These biking activities require different clipping. If you are an amateur road cyclist, you will require shoes that clip very well on the bike pedal. The advantage of clipping shoes is that it is easier and faster to jump in and out of the cycle, as the shoes clip well and fast. If you an experienced road cyclist, look for shoes that does not clip very well as it would help to improve on your performance. The problem with using shoes that do not clip fast is that is not easy to jump in and out of the bike. It is important that you look for shoes most appropriate for the type of clipping you want.
Consider the Specialty
Again, this has to do with the type of cycling activity you want to do with the shoes. If you are a professional cyclist, it is advisable to look for triathletes specialty shoes. The advantage of this type of shoes is that they dry very fast; you can wear them after swimming, as it does not take time to dry. The shoes are easy to slip, so it would save you time, as you are not required to tight or lose the race from time to time. The point here is that you should always look for the biking shoes specifically designed for the type of biking activities you want to do with such shoes.
Consider the Look and Shoe Style
Because there are varieties of biking shoes in the market, you have to look into the issue of style, color, design, and fitting of such shoes. It is better you buy shoes compatible with your desires and personality. Think of fashion as well. Look for a fashionable woman's biking shoes. The interesting thing is that with the various brands and designs in the market today, you will not find it difficult to get shoes that match your personality.
Look For Shoes Compatible with Your Lifestyle
These days, women do not buy cycling shoes just for cycling activities, there are women who look for such shoes to lose weight and improve their overall endurance. These shoes are used for both indoor and outdoor activities. You have to consider the important features of each brand before you spend your money on any of them. You have to think of thinner fabric shoes. These shoes would be more durable and lightweight. Moreover, you have to consider the issue of venting. This is important, as your feet need sufficient air as you are cycling or doing a work out with such shoes. The quality of the shoe soles is another useful factor you have to consider. Stiff shoe soles are recommended if you want to use the shoes for other activities other than cycling. Always look for women's cycling shoes that are compatible with your lifestyle.
Choosing the Right Brand
If you do not have any brand in mind, you can easily make a choice. You can consider such issues as their features, cost, and durability. Various brands have different features, compare these features, and determine those that are most suitable for your needs. The time you spend in comparing the various brands and their features is not a wasted time.
Conclusion
Selecting the right shoes is all you need to enjoy the healthy lifestyle you want. It will also improve your performance. Although there are different types of women's cycling shoes available in the market, these tips would help you to make a nice choice. It focuses on what is very comfortable for you, what fits well on your bike pedals, improve your overall performance, and achieve a healthy body. You can enjoy your cycling shoes most when you follow the manufacturer's instructions.