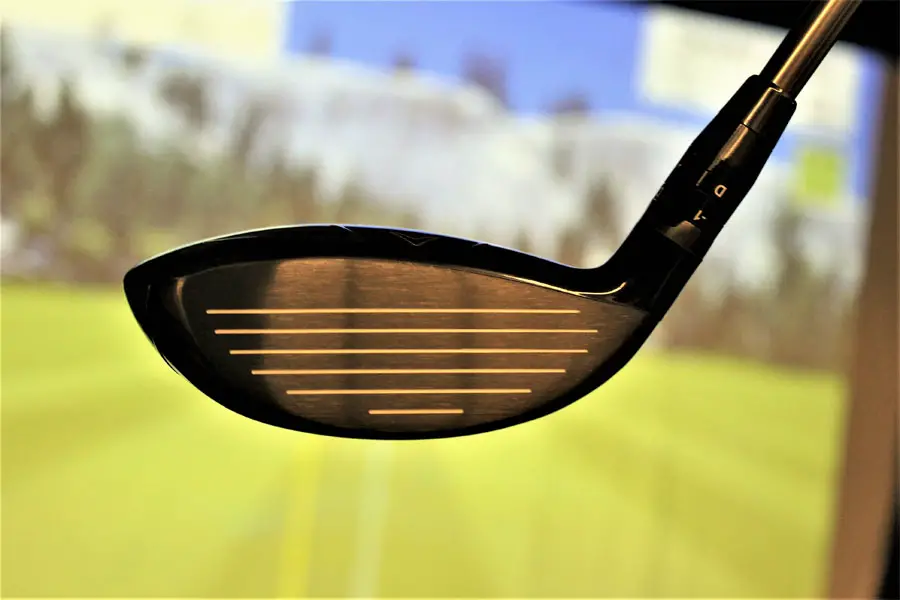 Women's Fairway Wood Reviews
When it comes to getting the ball of the fairway and onto the green, the fairway wood is the club for the job. Typically available in sizes 3, 5, and 7, fairway woods are smaller than drivers and bigger than irons. They can be used to tee off on shorter holes, or to find the green on the second swing off the fairway. Women typically have slower swing speeds than women, which make woods favorable to irons for achieving faster swings for longer drives. There are several varieties of fairway woods for lady golfers to choose from. They come in lofts ranging anywhere from 13 to 19 degrees, different clubface styles, shaft materials, and lengths to meet the needs of different sized golfers. A fairway wood should be made of quality and lightweight materials and offer a sweet spot designed to give the ball the perfect amount of speed, loft, and control with every stroke of the club.
Most Popular Women's Fairway Wood
TaylorMade
Available in 3, 5, and 7, as well as left-handed 3 and 5, the TaylorMade Women's JetSpeed Fairway Wood is specifically designed for long-distance fairway driving. The variable weight graphite shaft using TaylorMade's Matrix Velox T technology gives the user the best feel and control at different swing speed, arches, and styles. The club's updated SpeedPocket design helps promote maximum ball speed for the longest distance fairway drives. The JetSpeed Fairway Wood has a low and well-forward center of gravity helps limit the amount of spin on the ball for optimal launch conditions, loft, and maximum airspeed, again, for the longest possible fairway drives. The club, priced somewhat higher than average for comparable clubs, has a 15-degree angle, comes with a head cover, and is backed by one of the best selling names in golf, TaylorMade.
Variable weight graphite shaft offers optimal feel and swing
SpeedPocket sweet spot promotes ball speed for long distance drives
Low and forward CG limits spin and enhances loft
Available in 3, 7, and 7 woods and left-handed 3 and 5
– Anthony Dawson
Best Overall Women's Fairway Wood
Callaway
With a 19-degree trajectory and graphite Project X Velocity graphite shaft, the Callaway X Hot Fairway Wood is the perfect club for ladies who want a consistent swing speed and driving distance with every stroke of the club. The X Speed features a forged Speed Frame Face Cup designed to increase the ball's speed as it rolls off the face of the club in order to provide a longer and straighter drive. The engineering starts in the construction material of the club, 455 carpenter steel, which is significantly stronger than traditional stainless steel and helps enhance ball speed. Inside the head of the club is a heavy weighting element that projects from the sole of the club to the face, thus lowering the club's center of gravity to help reduce ball spin and increase trajectory speed. The X Hot Fairway Wood has Progressive Roll Radius technology that produces a flatter roll as your loft increases to help you hit raised greens with a soft landing.
Project X Velocity Shaft is lightweight with dynamic weight distribution
Forged Speed Frame Face Cup helps increase drive distance
455 Carpenter Steel construction stronger than stainless steel clubs
Custom weighting element helps lower club CG
– Anthony Dawson
Best Budget Women's Fairway Wood
Adams Golf
Offered in both left and right-handed orientations in ladies, regular, senior, stiff, and extra stiff styles and 16 and 19-degree lofts, the Adams Tight Lies Fairway Wood is designed to help players get the ball in the air no matter what the lie. The Tight Lies Wood is great for those lengthy and dogleg par 4s and 5s where the first drive may fall into a tough spot. While the golfer makes the game, the Tight Lies Fairway Wood will help any lady golfer take that center-lying fairway drive onto the green within two strokes. The club features a cut-through velocity slot on the face to help optimize impact control and ball speed, while the low profile, upside down design gives a significantly impact zone beneath the ball's sweet spot for getting it out of a variety of fairway and rough lies.
Upside down club face design helps ball get out of any lie
Perfect for hitting the green on the second shot from the fairway
Available in ladies, regular, senior, stiff, and extra stiff models
Left and right-handed orientations with 16 or 19-degree loft
– Anthony Dawson
Women's Fairway Wood Buying Guide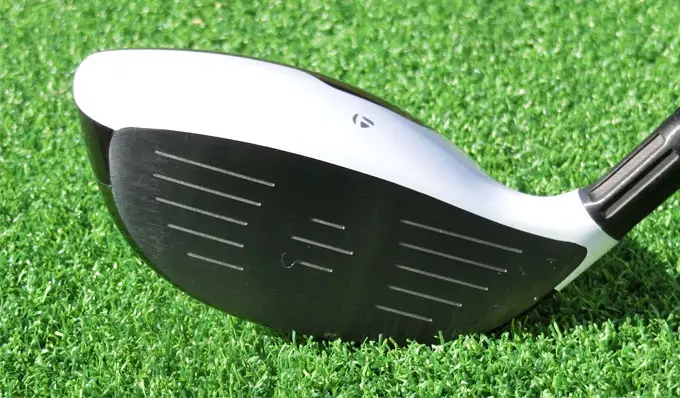 Before you buy women's fairway woods golf clubs, you must first figure out which golf club to use for a shot. There are some things you need to find out before purchasing your golf clubs.
Average Yardage
First, you must know the average distance you can hit, or your average yardage.This is a list of the average distances hit by women using various clubs:
Driver-200 yards
3-wood-180 yards
2-iron-Not recommended; 4-wood or hybrid = 170 yards
3-iron-Not recommended; 5-wood or hybrid = 160 yards
4-iron-150 yards (consider a hybrid, instead)
5-iron-140 yards
6-iron-130 yards
7-iron-120 yards
8-iron-110 yards
9-iron-100 yards
Pitching wedge-90 yards
Sand wedge-80 yards
Lob wedge-6 yards
Things to Consider
Budget
Next, know how dedicated you are to golf. Know how much you are willing to invest in golf equipment. For beginners, it is generally better to underspend rather than overspend.
Shaft Composition
Third, decide between shafts of graphite or steel. Graphite shafts are lighter and can be swung with greater ease. Graphite shafts will increase yardage, especially for novices or users with slower-than-average swing speed. Graphite shafts are more expensive, though. Steel shafts are better for accomplished players and help you focus on accuracy.
Skill level
The fourth step is to decide what level of golfer you are.
Beginners might want to consider higher-handicappers or "game improvement clubs". Hybrid sets are also good, as seen in the table above. Clubs with low centers of gravity and high moments of inertia are your best bet.
Low handicap players (0-5) can hit the ball consistently in the center of the club face. Mid-Low Handicap players (5-15) are avid golfers who can play well but do miss the ball once in a while. High-Mid Handicap players (15-25) are casual players who have a hard time keeping the ball around the fairway and hitting it onto the green. These players need forgiving clubs. High Handicap players (25 and above) are beginners or older players who have a hard time moving. Clubs for high handicap players should be forgiving and should help lift the ball off the ground without digging into the turf.
Narrowing The List Down
The fifth step is to compile a list of clubs appropriate for your skill, interest, and budget. After you have done this, go out and try them before deciding what to buy. It is even better to get custom-fitted for golf clubs.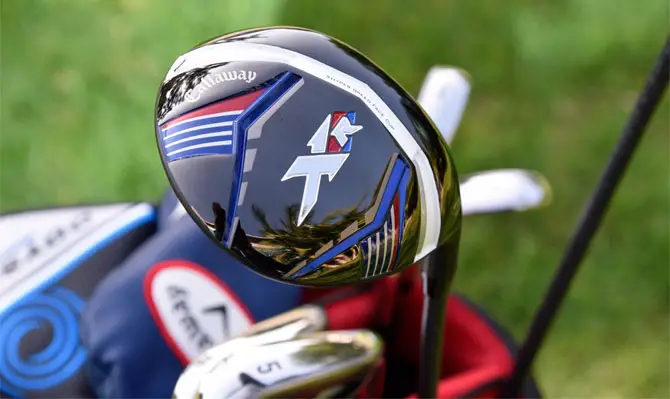 Components of golf clubs
Grip—the grip is a rubber cover that goes over the last eight inches of the shaft. This part allows you to hold onto the club. There are different levels of stiffness or flexes for grips—L for ladies, A for amateur (or senior), R for regular, S for stiff, and X for extra stiff. Men usually use R and women usually use L.
Hosel
Connects the shaft to the club head to control the lie of the club.
Clubhead
This is the part of the club used to hit the ball. It controls the height and distance of the ball after it is hit. Drivers have large clubheads and a few grooves on the face. The other woods clubs have grooves all over the faces. Their clubheads are large though not as large as those of the drivers. Irons have sleek, thin faces and grooves all over the face. The sizes of iron clubs can vary.
The fairway woods clubs are included in the wood category. Fairway woods include 3-, 5- and 7-woods. The 3-wood is often used by amateurs and pros. A higher number means a greater loft which means more height and less distance. These clubs usually come with graphite shafts. The heads of the clubs have bulbous heads and flat faces on one side. Fairway woods have grooves across the face. Fairway woods are extremely useful and are designed primarily to be hit from the turf or fairway. With these clubs you can usually hit the second shot on a par 5 or a long par 4.
To choose good fairway woods clubs, consider the shaft. Hitting the ball on the fairway is more about distance than accuracy, which is why graphite shafts are more recommended. Steel shafts are favored mostly by expert players and those who are looking for more height and accuracy when hitting the ball in the fairway woods. Consider the length of the shaft as well. A 37″ club is suitable for women. The flex of the club is important as well. Golf club manufacturers also make particular grips for women. These are smaller than regular grips. The size of the head should also be considered when choosing a club. A larger head or hitting area will cause the ball to fly straighter and father. The angle of the club face will affect the loft of the ball.
Conclusion
Women's fairway woods are lighter and more flexible than men's fairway woods. They are also more forgiving and have thinner grips. The heads of these clubs are often smaller and less rounded. The flexibility of women's fairway woods is due to women golfers having a slightly slower swing. The shafts add speed to the ball, and though these clubs aren't usually made to hit very accurately, they have good yardage and are much easier to hit than the long irons. In fact, fairway woods are often used as substitutes for long irons. The 5-wood can be used in place of the 2-iron, the 7-wood in place of the 3 or 4-iron, and the 9-wood in place of the 5-iron.
The lightness of the women's fairway woods make handling easier and the thinner grips make gripping more secure without overstretching the fingers. Also, most women's fairway woods are designed with shallow club faces and low centers of gravity in order to make hitting the ball even easier.
In terms of aesthetics, clubs for ladies don't usually differ from the ones designed for men, though these may come in more feminine colors.
A lot of stores offer golf clubs, so check them out once you feel ready to invest in some new golf equipment.