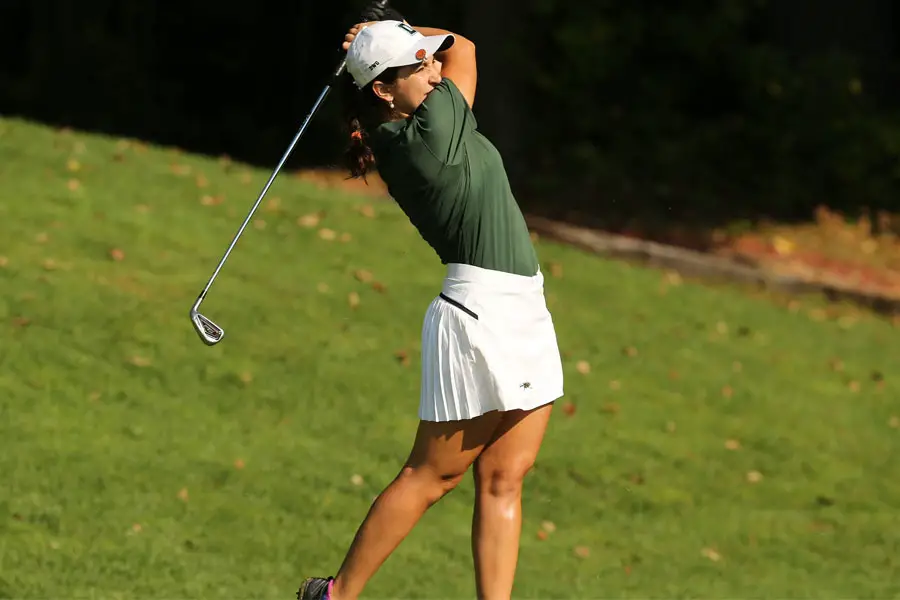 Women's Golf Wedge Reviews
Wedges are an integral component of any golfer's short game. The pitching wedge is an incredibly versatile club that can get you out of roughs and hazards and back into the fairway or onto the green. Aptly named, the sand wedge is specifically designed for scooping underneath a ball stuck in a sand track and lofting it onto the green. Generally, a pitching wedge will have at least 4-degrees more loft than the 9-iron you play with. The sand wedge usually has a loft that exceeds 56-degrees. Though not always carried, some women may choose to use a lob wedge for landing high and soft shots from within close range of the green. Regardless, whether it's the PW or the SW, the wedge will see just as much (if not more) action than your driver and putter.
Most Popular Women's Golf Wedge
Cleveland Golf
The Cleveland Women's Golf 588 RTX Cavity Back Wedge is available in 48, 52, 56, and 60-degree lofts. The RTX Back Wedge is an all-purpose wedge that's designed to help you get out of any type of hazard in any conditions. That's thanks in part to U-grooves that are 16% larger to help maximize spin on shots destined straight for the pin. These grooves help the club make contact and deliver the proper gradient of rotation whether out of the sand, rough, or mud. Laser Milling Advanced surface roughness technology creates a more durable clubface that optimizes friction when the club makes contact with the ball to achieve the hardest hitting shot. The milling uses a Rotex pattern that's directionally implemented onto the face and helps with open-faced wedge shots where the ball typically impacts closer to the toe of the club. The 588 RTX Back Wedge has a wide reverse-C sole that reduces bottom friction to improve playability from tricky bunkers and tall roughs.
Wedge cavity undercut distributes weight around the perimeter for forgiving mishits
Larger U-grooves improve spin for pin-seeking shots
Available in 48, 52, 56, 60 lofts and right-handed and left-handed orientations with graphite shafts
– Anthony Dawson
Best Overall Women's Golf Wedge
Cobra Golf
The Cobra Big Trusty Rusty Wedge in silver has a history that dates back over 20 years. Re-released in 2012, the Big Trusty Rusty picks up where the originator left off but comes with new and improved features that the modern golfer can appreciate. The name of the club comes from its rustic rust finish, which is also available in black PVB and silver. Wide, tour-conforming grooves are expertly milled onto the clubface using Laser Precision Technology, which allows the ball to find maximum surface tension for maximum trajectory. The club features a Tri-Bounce sole with a rear scallop to give you three distinct bounces all in one grind, whether you need to dig, slide, or chip. The Big Trusty Rusty Wedge is available in 50, 55, and 60 lofts, each of which has an average club length of about 35-inches. Though the silver version doesn't rust over the time, it is plenty affordable and backed by one of the more trusted names in the sport of golf.
Grooves expertly milled using Laser Precision Technology
Includes Lamkin 3rd Gen. Wedge Grip for a customized choke
Black Dynamic Gold S200 shaft reduces glare and adds to distinct appeal
– Anthony Dawson
Best Budget Women's Golf Wedge
Wilson
The Wilson Women's Harmonized Golf Wedge has a classic wedge blade shape and polished finish that any lady golfer, especially beginners, can appreciate. The club comes in 52, 56, and 60-degree lofts that are specifically designed for the women. Proceeds of each purchase go to the BCRF, making all the more reason to purchase this Wilson club and support their mission. The lob-style wedge has a ground sole that allows the golfer to open the face as far back as they need to hit high-arching shots with accuracy. The traditional blade shape features modified bounce angle points to give the wedge incredible versatility in the sand, rough, and slippery fairway. True Temper steel construction increases the Harmonized Wedge's performance and offers a lifetime of resilience and reliability.
Classic blade shape with modified bounce angles
Lob wedge available in 52, 56, and 60-degree lofts
Wilson makes a donation to BCRF with each purchase
– Anthony Dawson
Women's Golf Wedge Buying Guide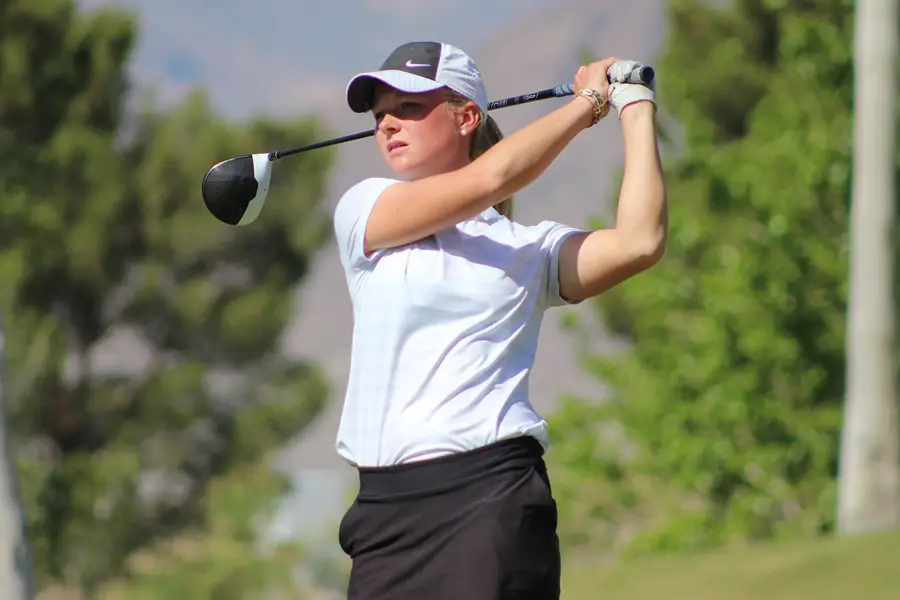 Whether you're a professional golfer or even a beginner, it's essential to have at least two golf wedges. Selecting the best wedges can maximize your total shots and also assist you in taking away your putting pressure. Wedges offer a variety of choices, especially when playing from different parts of the course. However, it's essential to choose the right wedges to get these advantages. Below are some top things to keep in mind to select the right women's golf wedges:
Top things to Consider
1. Loft
This is the very first component to consider before purchasing a women's golf wedge. A loft is the angle between the club face and the shaft. Most clubs have the lowest loft at 9-13 degrees and the highest lob wedge at 60-64 degrees. The more the loft degrees, the higher backspin your club can generate. Higher loft degrees will make the golf ball elevate higher and higher making a larger trajectory golf shot. If you're a professional player or just a beginner, you should look for different lofts to cover different shots you'll face in the game.
2. Grooves
These are the visible lines cut at the face of a wedge's club head. During the past, these lines were deeper cuts, although rules have changed regarding how they should appear because the deep grooves provided an unfair advantage. Grooves offer an easy way of grabbing your golf ball and can be compared to treads on tires which help to grab the road. The main benefit of grooves is to create friction between the golf ball and the wedge. The groove should be kept clean always to facilitate higher spin golf shots and consistent chips. It's recommended to carry a damp towel when you're going for the game for wiping down and cleaning the grooves after every shot for optimal performance.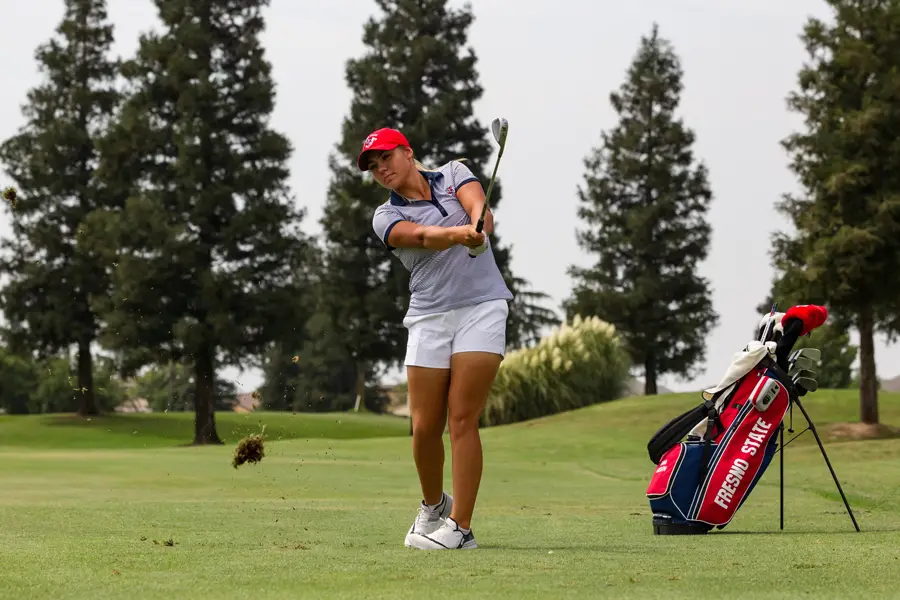 3. Bounce
Bounce normally assists your wedge in rebounding off to avoid digging the turf when hitting pitches, bunker shots, and chips. The bounce is a section of the clubhead that comes into contact with the ground and is composed of different parts which are the leading edge, sole and sole angle. You need to understand that there's a variety of bounce options from where you can choose one. Your swing tendency will determine if you need less or more bounce. Bounce ranges from 0-14 degrees and can be grouped into three as follows; low bounce wedges which range from 0-5, the medium bounce wedges which range from 6-10 and finally the high bounce wedges which are 10+ degrees.
4. Sole and Sole Grind
The bottom part of a wedge that comes into contact with the ground is known as the sole. The sole is normally one or two inches wide. The wedge sole is grinded down with the use of a machine so that it creates different shapes that can affect how it sets on ground. Remember that sole grinds affect the bounce. Before purchasing a women's golf wedge, make sure you consult a club fitter to give you ideas on the best wedge type depending on your pitch shot and chip shot styles.
5. Finishes
When looking for women's golf wedges, you'll come across different colors of wedge's club heads such as silver, blacked out, bronze, and bluish color. However, choosing the best finish depends on personal preference. The color you choose depending on your preference gives you confidence at address before even making a chip or pitch shot.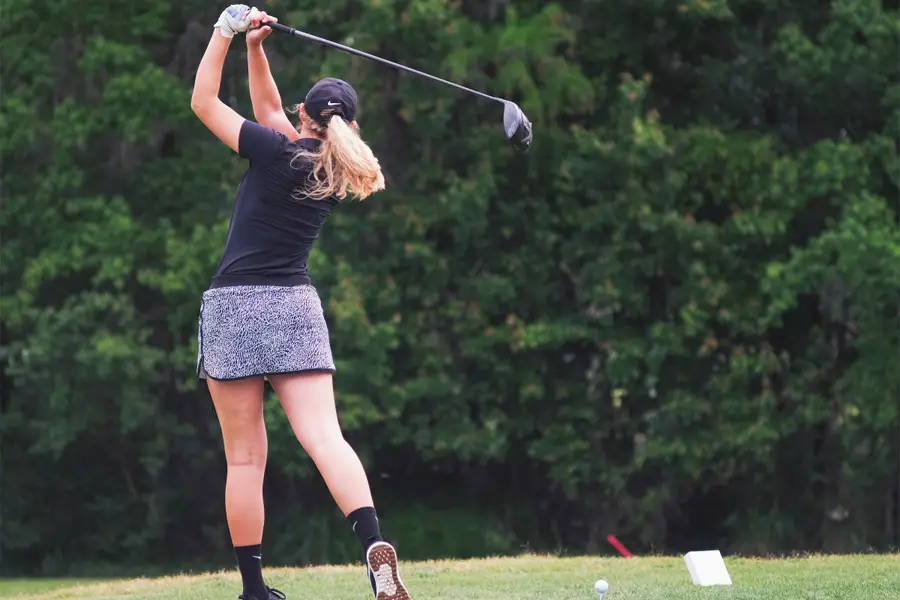 6. Price
Different types of women's golf wedges come in a wide range of prices. There're expensive and cheap options in the market depending on quality and manufacturer. If you're a professional golfer, you don't have to take chances by purchasing low quality and cheap wedges because this can affect your game performance. On the other hand, if you're a beginner or you play the game for leisure, there's no need to invest a lot of money in purchasing expensive sets of women's golf wedges.
In conclusion, these are some of the top things to consider before purchasing a women's golf wedge. You can also consider other factors such as the brand and online customer reviews.