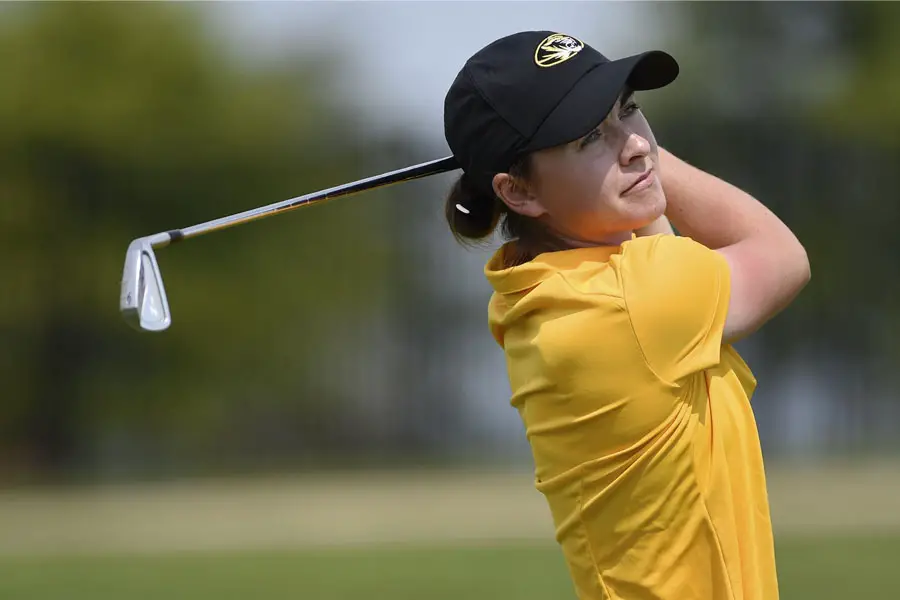 Women's Hybrid Golf Club Reviews
Hybrid clubs are designed to help bridge the gaps between drivers, irons, and wedges and to help golfers improve upon the weak parts of their game. Hybrid clubs often feature the flattened, somewhat angled face of a long iron combined with the low weight of a wood. These clubs usually have a loft that falls somewhere between an iron and a wedge and are as easy to swing as both. Many women struggle with the shaft length of drivers or the difficulty of finding the sweet spot on irons and getting the ball off the ground. Being shorter and more lightweight than their traditional counterparts, hybrid clubs are much easier to swing and hit accurately. Though they may not offer as much distance as the drivers or irons they replace–this is not always the case–the amount of loft and accuracy they provide make them a convenient carry for any lady's golf bag.
Most Popular Women's Hybrid Golf Club
Callaway
Available in 19, 22, and 25-degree lofts, the graphite-shafted Callaway X Hot Hybrid club for ladies is, as its name implies, one of the hottest hybrid clubs on the market. The club's Speed Frame Face allows for super fast ball speeds while the lightweight and resilient graphite shaft enables golfers of any skill level to swing the X Hot with resounding speed and precision. As do other clubs in this Callaway range, the X Hot Hybrid features Callaway's modernized War Bird sole, designed with a dynamic shot shaping to improve swing efficiency from a variety of lies. Everything about the X Hot Hybrid is configured to maximize the amount of distance the club can achieve. Everything from the club height, weight, center of gravity, loft, and Speed Frame clubface are specifically engineered to boost the trajectory and distance of every ball hit.
Speed Frame Face helps increase ball speed
Modern War Bird Sole allows club to contact ball in a variety of lies
CG and loft engineered to maximize ball trajectory and distance
– Anthony Dawson
Best Overall Women's Hybrid Golf Club
TaylorMade RocketBallz Rescue
Dubbed as a rescue club, the TaylorMade RocketBallz hybrid looks almost as flashy as it hits. From the inside out, the RocketBallz is designed to optimize ball distance with every stroke, no matter your strength or proficiency. Part of this is accomplished by the Speed Pocket within the sole of the club, combined with the Thick-Thin Crown body profile with its low center of gravity that helps create a higher launch, thus amplifying the distance the ball carries. It also helps that the RocketBallz Rescue Club has a deep and oversized face that will allow any lady golfer to find her sweet spot. The standard graphite shaft, also available in Fujikura Re-Ax 85 and TaylorMade RBZ 65, is lightweight to help generate a faster swing speed, again to increase ball distance. In addition to its aesthetic value, the contrasting white crown and black club face helps reduce glare on the top of the club and make aligning the ball all the easier.
Speed Pocket sole and Thick-Thin Crown designed to improve ball distance
Lightweight graphite shaft, available in two other options, makes swinging easy and accurate
Contrasting white crown/black face design allows for easy ball alignment
– Anthony Dawson
Best Budget Women's Hybrid Golf Club
TaylorMade Burner Super Fast
The TaylorMade Burner Super Fast 2.0 Rescue Hybrid Club is the closest thing you can get to a driver in hybrid club form, though the similarities stop in the initial appearance of the club. The Burner has a lengthened REAX 60 graphite shaft that, along with the lightweight club head, helps generate a faster swing speed to maximize the amount of distance the ball carries down the fairway. The club has an offset white crown and black face that helps minimize glare from the sun while offering a simple way to align the ball with the sweet spot of the clubface. The TaylorMade Burner Super Fast 2.0 Rescue comes with 25-gram B11 Winn Lite grips for finding a sure, slip-free grip every time you swing the club. On especially tricky par 4s and 5s when you may find yourself in some difficult spots, the Burner Hybrid will come to the rescue and help you find your way to the green.
Extra-long REAX 60 graphite shaft amplifies swing speed
Contrasting white/black crown and club face makes ball alignment straightforward
Includes 25-gram Winn Lite shaft grips
– Anthony Dawson
Women's Hybrid Golf Club Buying Guide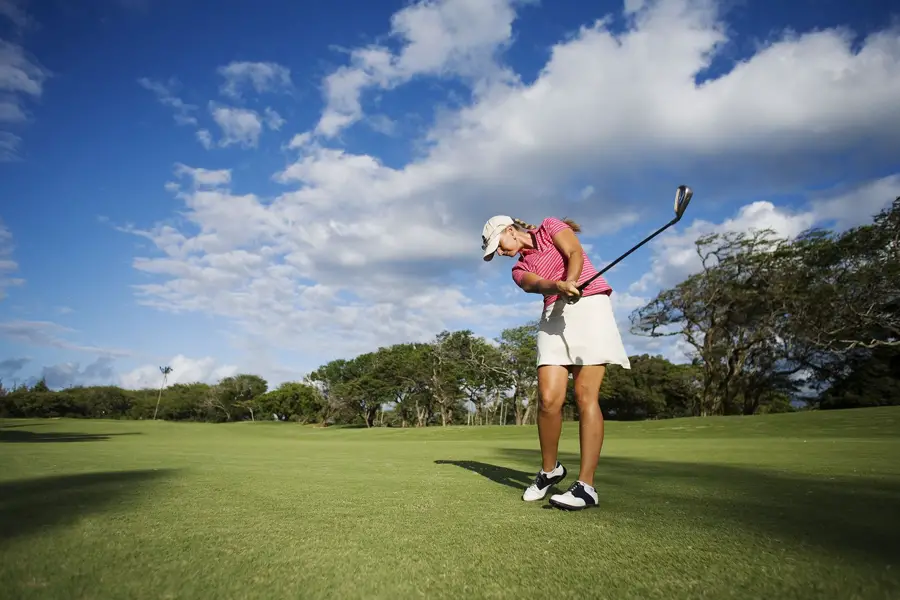 A hybrid golf club is a type of club that has a combination of desirable qualities of iron and fairway wood. Women's hybrid golf clubs are gaining popularity across the world. The increase in popularity is as a result of challenges that many women golfers face when playing the game. However, one must be careful when selecting women's hybrid golf clubs due to the wide variety of hybrid clubs available on the market. Below are some top tips to help you choose the right women's hybrid golf club:
Things to Consider
1. Length
This is probably the essential thing to consider when choosing a women's hybrid golf club. If you pick a hybrid club that doesn't have the proper length depending on your body, you won't be comfortable using it. Remember that the process of learning how to use a hybrid golf club properly isn't a walk in the park. The longer clubs usually provide more distance, while the shorter clubs provide more control when making shots. This is the reason behind hybrid golf clubs having lengths between irons and fairways. Typically, hybrid clubs are longer than the iron with only half an inch and shorter than fairway club with only two to three inches. Look at the club's length personally since the lengths may differ depending on the manufacturers.
2. Loft Angle
A women's hybrid golf club has a similar loft angle as the set's irons. The loft angle is a deciding factor when it comes to selecting the hybrid to replace your various types of irons. There're many hybrid golf clubs with different loft angles which can replace all types of irons. Also, hybrid golf clubs with a certain angle won't completely replace a fairway or iron with a similar angle. For instance, a hybrid with 17 degrees won't give similar results as a fairway woods with 17 degrees. The reason behind this is that the faces of hybrids are entirely different from those of irons and fairway.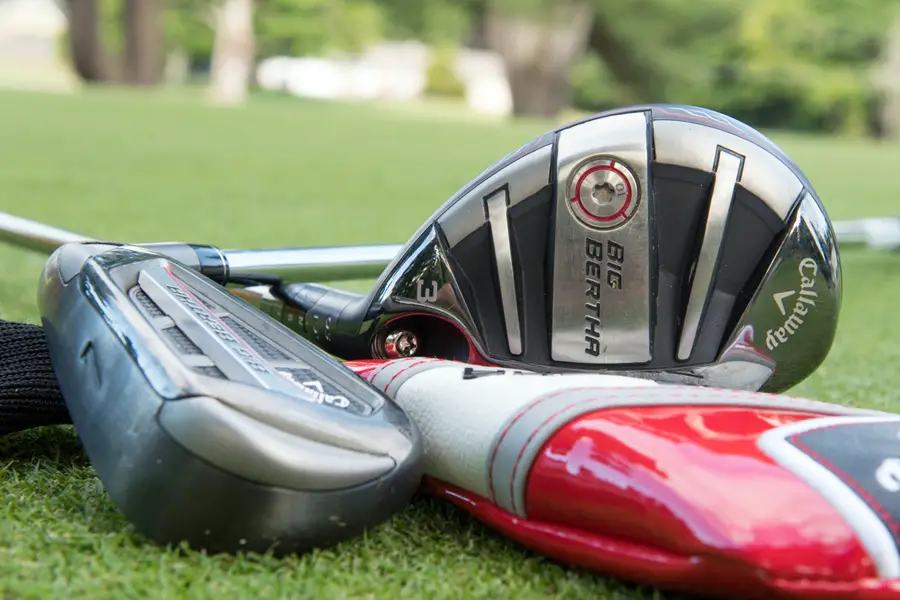 3. Shaft
Women's hybrid golf clubs have two types of shafts, i.e., graphite and steel. Since both have pros and cons, the choice is much based on personal preference. Your experience can also determine which type of shaft to choose to assist you in improving your game. The steel shafts aren't more flexible, and that's why they aren't appropriate for golf players with slow swings. Although it may decrease golf ball flight, it may increase golf ball control. This is the reason why many amateur golf players use steel shafts. On the other hand, graphite shafts are very flexible and will increase ball flight because they easily bend when you swing. Most women's hybrid golf clubs you see in the market have graphite shafts. To purchase a hybrid golf club with the right flexibility, it's recommended to try all types of shafts because it's a bit difficult to choose just by looking at them.
4. Clubhead
If you lack golfing experience, it becomes difficult to use fairway woods. This is because their sole is bigger in size compared to other clubs and there's a higher possibility of hitting the ground when you swing. This can also be true for irons due to their inflexibility. On the other hand, women's golf clubs have half the sole size, a flexible clubhead and a lower center of gravity.
5. Price
Different women's hybrid golf clubs come at different prices depending on quality, material used and manufacturer. Graphite shafts are more expensive than steel shafts. If you're a beginner, simply look for the less expensive hybrids. On the other hand, if you're an experienced golfer and you want to maintain your professionalism, don't hesitate to look for high quality and expensive hybrids. However, it's recommended that you should read different online customer reviews to see what people are saying about every model before purchasing.
Conclusion
In conclusion, these are some of the top factors to consider when looking for a women's hybrid golf club. Additionally, you can consider weight. If you're finding the process of choosing a hybrid golf club difficult, look for an experienced person to guide you through since hybrid golf clubs aren't easy to configure.