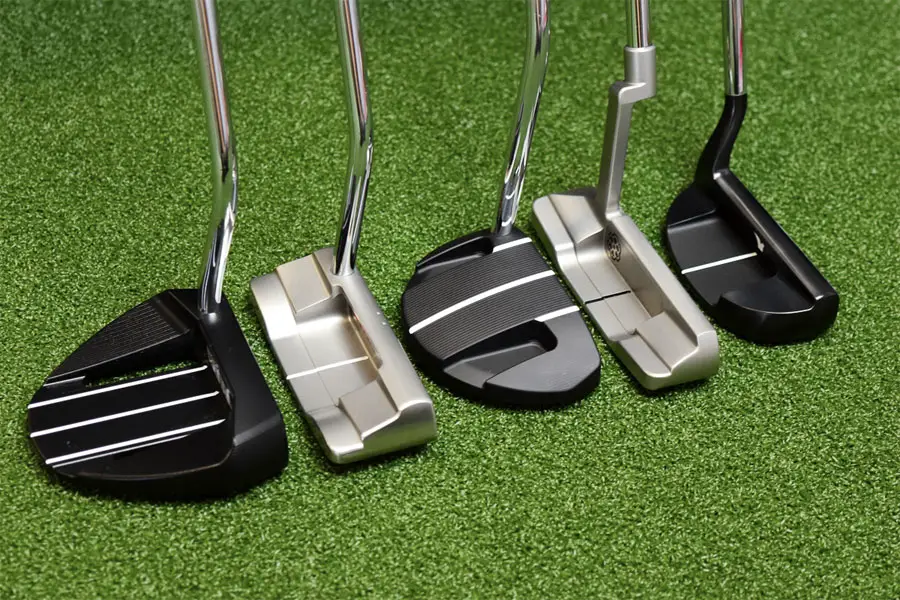 Women's Putter Reviews
When it comes to meeting par on each hole, it all comes down to your putting game. You can be a great driver, work well from the fairway with your irons, and find your way out of traps with your wedges, but if you can't sink the critical putts then you'll find your bogies adding up. Fortunately, modern putters are designed to give every golfer, men and women alike, the best chance of lining up their shot and sinking the hole. Though the shaft is important on every club, the most important part of the putter is the club head. Many modern putters have unique-looking heads that have rear-mounted alignment and weight balancing aids. Every golfer has their own preference when it comes to the look and feel of a putter, but beginners may find an advantage in heavier clubs with alignment aids for achieving a smooth, powerful stroke with proper follow through.
Most Popular Women's Putter
Callaway White Hot Pro
Callaway specifically designed the White Hot Pro line of Odyssey golf clubs for women. The Pro 1 Putter features a new White Hot Pro insert that's designed to provide more consistent performance, club feel, and sound on contact across the clubface striking surface. Unlike many modern clubs, the Odyssey White Hot Pro 1 does not feature any fancy weight distribution or alignment systems. It's a straightforward classic clubface with the White Hot Pro insert and pink accents. The putter has a brushed steel finish and has a heavier head to give a more consistent follow through and enhance control. The Callaway Women's White Hot Pro 1 Putter is available in right-handed orientation in sizes ranging between 32 and 34 inches.
White Hot Pro insert improves contact and power
Straightforward, steel club head with pink accents
Softened aesthetics and improved head weight specifically designed for women
– Anthony Dawson
Best Overall Women's Putter
Callaway White Hot RX
With tour-inspired designs and aesthetics a woman can appreciate, the Odyssey Divine Pink Mini T Putter by Callaway is everything a lady golfer needs in a putter. The club is what Callaway calls a radical mid-mallet putter that has connecting wings that protrude off the back that form triangulated alignment lines to help improve swing control and accuracy. The putter has a double bend shaft that's fully offset with a head weight that balances out for women's typically shorter shaft lengths. The Mini T has a multi-layer Divine insert that falls between the Callaway White Ice and White Hot XG in terms of softness that women much preferred during market research and consumer product testing. The club also distributes the head weight throughout the perimeter of the club, enabling a more stable, powerful, and straighter putt. Pink and silver graphics help create an appealing club women will enjoy using, and they can feel good that portions of each sale go to the Susan G. Komen Breast Cancer Foundation.
Tour-proven alignment system using triangulated wing design
Soft elastomer Divine insert with thin, urethane-infused outer striking surface for precision responsiveness
Pink and silver accents designed for women and represent support for breast cancer research
– Anthony Dawson
Best Budget Women's Putter
Cleveland Golf
At a price that's truly hard to beat, the Cleveland Women's Classic Collection HB 10.0 Putter delivers exceptional levels of performance and response. The classic club head style putter features a Head-Toe weighting system that maximizes MOI for forgiving shots hit off-center. A uniquely textured, slightly deepened CNC milling pattern on the clubface gives a softer feel at the point of impact to allow for the most control with each stroke. Updated Winn grips are soft and just the right blend of squishy and firm for accurate responsiveness feedback. The HB 10.0 Putter has a 70-degree lie, 3-degree loft, and weighs 350-grams and is made in the USA at Cleveland's Huntington Beach, California location.
Head-Toe weight system maximizes moment of inertia to decrease distance lost on off-centered shots
CNC milled club face pattern is soft to allow for optimal contact control
Traditional mallet-style design available in 32, 34, and 34-inch lengths
– Anthony Dawson
Women's Putter Buying Guide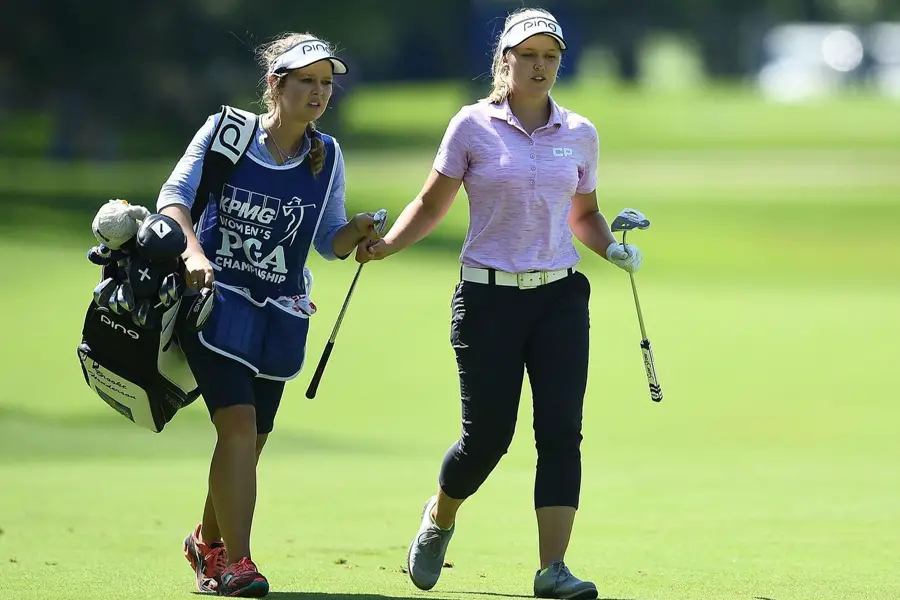 There's no doubt that putting is a major concern for many female golfers. Some golfers have ended their careers, while others have shifted to other sports due to the frustration of match putting. However, putter technology is growing and advancing to help golfers. Some new types of female putter are significantly re-inventing and improving golfer's performance in the game, thus giving them a stress-free golfing life. Below is a list of things to consider when choosing a women's putter:
Things to Consider
1. Length
First of all, you must understand that there's a standard length for women's putters which ranges between 33-34 inches. However, you don't have to be afraid of altering your putter's length if you're not comfortable with it. This is because teaching professionals argue that the more upright a putter stands while addressing your putts, the more likely you'll get a better visual perspective and judge the distance appropriately before you break immediately. This means that selecting a putter with a long shaft is of great importance and will make you an effective putter. However, some people advocate the use of a shorter putter arguing that it increases feel on fast greens.
2. Weight
There're some heavier and lighter women's putters. No general rule describes which is the best. However, the light putters are thought to be perfect and easier to putt on fast greens, unlike the heavier putters which are thought to be more successful especially on slower greens. Currently, there has been the emergence of extremely heavy putters on the market. Their stability is their major selling point due to the impact they create. Depending on your taste and preference, ensure you select a putter with the right weight.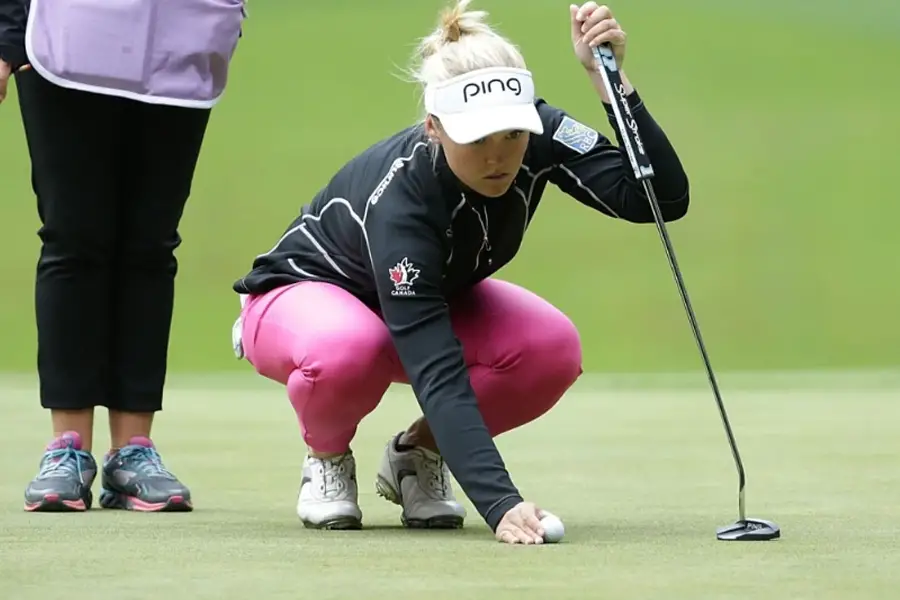 3. Balance Point
Generally, there're two kinds of putter head namely the face balanced, and the toe balanced. A face-balanced putter is the one that allows one to lay the parallel shaft to the ground into the hands while facing the sky. A toe-balanced putter allows one to hang her toe towards the ground. However, if you need a square to square stroke, a face-balanced putter can be of great help. On the other hand, if you need an arc stroke, a toe-balanced putter is the best option.
4. Putter Lie Angle
Women's putters don't come in a similar range of lie options. This makes the process of selecting perfect putters that address your position and fit your body shape challenging. Choosing a putter that sits properly on the ground while addressing the ball is considered to be ideal. Therefore, if you're taller, it is best if your putter is more upright. On the other hand, if you're shorter, the lie angle of your putter should be flatter. Unfortunately, a putter can't be easily altered to suit your needs – just like iron clubs. To alter your putter's lie angle, your club pro requires a certain type of vice that is only possessed by high-quality club fitters.
Unless you can access a good club fitter in your locality, the best option is to send back the putter to the manufacturer for customization. Although sending it back to the manufacturer may seem time-consuming, never try a DIY improvement at home to customize your putter. You might certainly bend your putter more than you want in a single direction. Leave the job to putter makers and other technicians who better understand the degrees needed for your putter to perform at its best.
5. Head design
When it comes to choosing a putter head design, the player's preference is key. This is because they come in a wide variety of sizes and shapes. You can choose between a blade head or a mallet head or the one with a sight line or without. If you're a player, who prefers to use a faced balanced putter for square putting, a mallet head that has a sight line can be a perfect option. If you're an arc putter, a blade putter without a sight line is ideal.
In conclusion, these are some of the top things to consider when selecting a women's putter. It's a wise idea to consult a professional before you purchase a women's putter. Don't also forget to compare prices before purchasing.