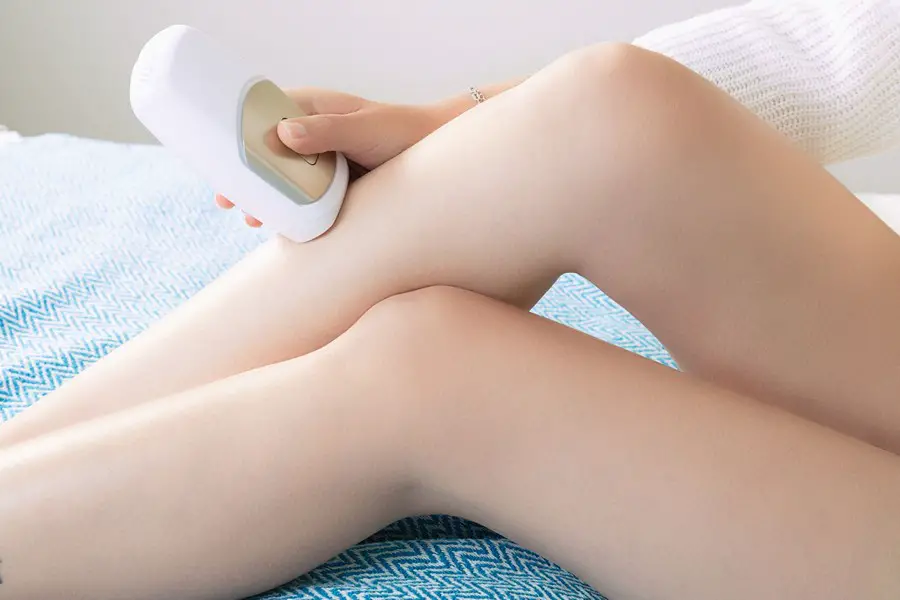 Women's Shavers Reviews
Having irresistibly smooth skin is one of many desires a women has. Keeping their legs smooth and silky can be a tough job, and time consuming too. Making sure you have the right shaver can make all the different when it comes to shaving. Whether sensitive skin is the problem or preferring a wet shave to a dry shave, there is a solution for everyone. The wide variety of shavers that women can choose from is an ever-increasing range, with so many with different functions and settings to suit every individual. Using a shaver or an epilator is another, convenient alternative to waxing or hair removal creams. Being able to own one at home and to take on the move means that shaving can be done where ever and whenever you need to.
Most Popular Women's Shavers
Panasonic ES-ED90-P
The Panasonic ES-ED90-P Wet and Dry Epilator/Shaver for ladies consists of a 6-in-1 hair-removingdevice that has a 60 degree pivoting head. This head will rotate and pluck the hairs from the skin in a tweezers-like motion. The tweezers are situated on a rolling disc that spins around quickly, capturing any hairs it finds. The process is done gently with minimal discomfort removing the long, fine hairs as it travels across the skin. The side-to-side movement of the shaving head is gentle, soft and hypoallergenic, meaning even those with sensitive skin will find using the Panasonic Wet/Dry Epilator convenient and comfortable. Some women fear that epilators cause pain and hurt when pulling the hair from the skin, but cosmetic technology has come a long way since the first form of epilators where created. The epilator is 100% waterproof so it can be used both wet and dry application, and the package comes with beginner cap, shaver head, epilation gentle cap, bikini comb and foot care head. These all provide different strengths and abilities for when you are shaving.
Rolling disc with tweezers-like pluckers removes most desired hair
60-degree angle head for a close shave
Hypoallergenic blade for sensitive skin
Six attachments for different types of shaving
– Anthony Dawson
Best Overall Women's Shavers
Clio Designs
The Clio Palmperfect Cordless Shaver for Women is personalpampering at its finest. The hair removal process is painless and quick for any area on the body, especially for the legs and underarms. The possibilities are endless, areas such as the bikini line and also the neck and feet can all benefit from using the cordless device. The product was designed to withstand water so it can also be used during a wet or dry shave. The clipper blades will shave any length of hair however long or short. The shave is painless and takes out even the finest of hairs to reveal a clean, smooth result. Due to the product being cordless it means it can be used at home or on the go, including its cap it can be taken wherever you go, providing quick touch ups with no hassle. Requiring just 2 AAA batteries the life span of the Palmperfect cordless shaver is an ideal purchase for every women whatever their lifestyle.
Attractive shape and colors
Easy to use and great grip
Wet or dry usage
Hair removal is quick and painless
– Anthony Dawson
Best Budget Women's Shavers
Panasonic ES2216PC
The Panasonic ES2216PC Close Curves has a new pivoting system that keeps the shave hassle free without any mess or bumps, something other shaving tools cannot claim. Containing four of the sharpest blades that are available in an electric shaver, a close shave is always going to be encountered when using this product. Places like behind the knees and under the armpits can now obtain a smoother and more comfortable close shave, with less skin irritation and no rashes or visible marks. Being able to fully immerse the device in water means that this shaver can be used not just in the shower for quick touch ups, but in the bathtub with lather as well. The fact that the shaver is so lightweight means it can be taken on your travels along with its compact, space-saving charger.
Waterproof for Wet/Dry application
Pivoting head for less skin irritation
Trimmer attachment catches stray hairs
Bikini attachment for sensitive areas
– Anthony Dawson
Women's Shavers Buying Guide
Shaving is a usual and daily experience for men, especially with the more advanced electric razors in the market that are more convenient and less irritating on their skins. But for women, it is a steady and very trying struggle to deal with hair growth on body parts that are better off smooth and hairless.
Permanent laser removals are the best option but can be quite expensive, so the daily shaving of underarms, legs, bikini area and the face is the common choice. Waxing is also an excellent alternative but it requires extra time to be applied and removed, and may produce a bit more pain than shaving. On the other hand, use of depilatory creams to remove hair from skin is also cheap and easy to apply, but can be dangerous to sensitive skin as it contains strong chemicals that break down hair follicles and has short-term results. Overall, shaving is the cheapest, most painless, most reliable option for removing body hair and facial hair for women.
Kinds of Women's Shavers
Razors are more efficient than shavers but one is more prone to cuts, bumps and nicks on the skin during shaving. That is why women favor shavers or electric razors more. Using the right product for face and body hair grooming is essential, especially as women's shaving requirements involve finer hairs. Here are some kinds of hair removal tools (and their qualities and capabilities) to help you choose the best one for a woman's shaving needs.
Foil shavers
Foil shavers come with floating heads on flexible mesh foil that to protect skin from cuts;its oscillating blades glide over facial and body contours behind the screen.

 

Hypoallergenic foil shavers
Hypoallergenic is best for sensitive skin;these are designed to dispense moisturizing cream or shaving balm which conditions the skin.
Rotary shavers
Rotary shavers use at least three or four floating heads that lift and cut stubble and is intended to glide over facial and body contours;easily cuts longer hairs and less cause for irritation;

its cutters spin on a fine grid and they are quieter than foil shavers and are easy to clean.

Dry shavers
Used for quick shaves;no need for gel or water.

 

Wet or waterproof shavers
Can be used with foam or gel;can be used while in the shower.

 

Hair Clippers and Body Trimmers
Used to remove or trim hair in delicate areas such as ears and nose;quality hair clippers are made of titanium coated blades or advanced ceramic and can be adjusted.

 

Cordless shaver
Runs on battery and can be used anywhere, anytime;does not limit user to a location unlike corded shavers.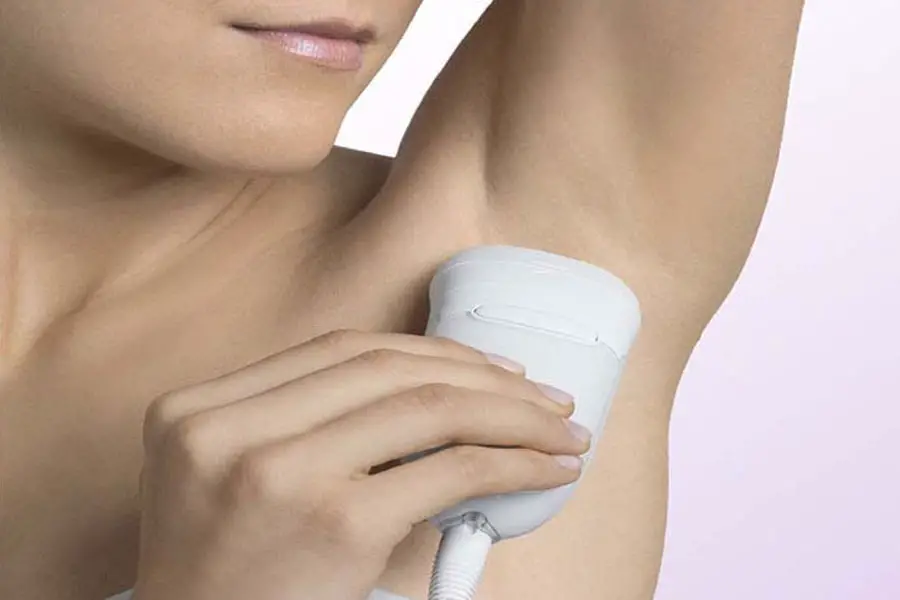 Other Shaver Features
It is best to purchase a shaver that comes with special features. Some are the following:
Triple-Track Heads – removes hair more efficiently as it covers more surface than standard and single-track rotary shavers.
Super lift and cut – gives a closer, smoother shave as it comes with a dual blade scheme
Flex Tracker System – comes with precision blades that automatically track curves of the face, neck, underarm and legs to protect the skin from unnecessary cuts and irritation
Flex and Pivot – catches the hair in curved areas; the shaver tilts and swivels close to the skin and grips hair firmly
Precision cutting system – unique micro holes are intended to grab hold of the shortest of stubbles even as ultra thin shaver heads cut the long hairs.
Glide Rings – provide for a shaver's smooth glide on the skin by keeping gel or lotion on skin longer
LED lights – indicates charging status as well as info on whether the battery's full or near empty, as well as when there's a need for foil replacement
Rechargeable Battery – both easy enough for use in the home or when you are on the go
Shaver Cleaning and Maintenance
Cleaning must be done regularly to remove hairs and skin cells on the blades after every use. Cleaning women's shavers can be done in two ways: wet and dry. Some shavers can be washed under the faucet, while others just need a good tap to get the nasty stubble out. Foils need to be replaced as well.
There are also self-cleaning shavers – usually top of the line shavers that have self-cleaning base units and docks. Shaver's heads are rinsed with cleaning fluid when tuned in a rotary motion.
Others have a Jet Clean System that helps the shaver dry quickly subsequent to cleaning and allows the blades to be lubricated and maintained, keeping them in peak performance.
Where to Buy Women's Shavers
Women's shavers can be purchased online, in commercial stores, and via through mail-order catalogs. Second-hand shavers can still be very effective and can be bought in thrift stores or yard sales. If purchasing used shavers, the rule of thumb is to clean and sanitize the equipment before using it.
Tips to Make Your Shaving Experience Better
Make Skin Tight – pulling the skin until it is stretched tight will make flat hairs stand up so they can be cut easily.
Go Against the Grain – do not shave in the direction of hair growth but against it so that all the hairs will be caught for flexible shaving
Stretch Your Lip – when shaving under the nose, protruding or extending the top lip will give a closer shave
Always moisturize – balms and creams help keep the skin soft and soothes the pain of shaving away.
Replace heads regularly – change the shaver heads twice a year to ensure that it is still in optimum condition for a closer shave.
Women like their skin to look smooth and silky; shaving the legs, bikini areas and underarms is vital to this beauty essential. Beauty is an art and sometimes takes work. Compared to a razor, using a shaver will make it easy for a woman to achieve instantaneous results in maintaining flawless, hairless skin. For example, women on the go will appreciate a quick run of the shaver or electric razor to remove hair on legs. The benefit of reducing risks for cuts and skin irritation also makes it more appealing to use than regular razors.
Product Guide for Shavers for Women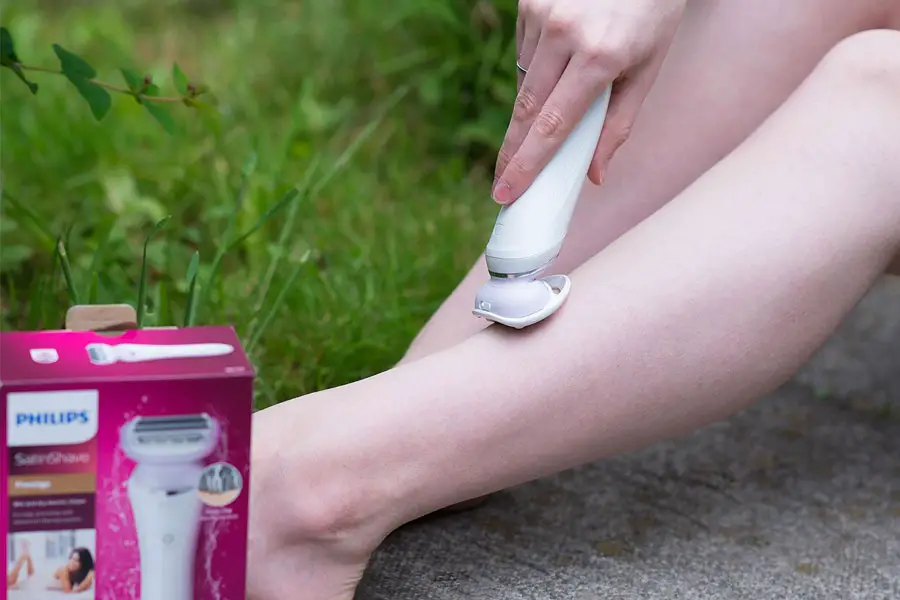 Women have unique needs for shaving. Men for the most part have the concern of shaving facial hair, but women must deal with a variety of sensitive spots such as under arms, legs, the bikini area and sometimes other regions. Hair removal can be made easier or a nightmare, depending on the quality of the shaver used. Ideally a single shaver that is convenient, safe and easy to use in all areas is the best choice.
There are many different shavers to choose from, but which one is the best? This guide is dedicated to providing you with the information that you need to find the most ideal shaver that will meet all of your hair removal needs. By following the tips that are provided, you'll be able to cut right to the heart of the matter and start reviewing a few specific models that will work the best for you.
Advantages of Using a Women's Shaver
The greatest benefit to using an electric shaver for women is that they provide a greater degree of safety and protection from nicks, cuts and irritation that is common with the standard manual shavers.
Disadvantages of women's shavers
Electric razors don't usually shave as closely as a standard manual razor and they take some getting used to initially while the skin is becoming accustomed to this type of shaving.
Types of Shavers for Women
There is a large selection of shavers manufactured specifically for women. They come with a variety of features which can add value to your purchase if they are options that you will be using regularly. These shavers are designed to function best when used to shave finer hair as opposed to those made for men who usually have coarser beard hair.
Foil shavers for women
Foil shavers use several blades which move in a back and forth motion and from side to side. They are contained within a thin mesh foil. When held directly on the skin and moved across, the hairs go through the mesh where the blades cut them. This is how the skin is protected from nicks and cuts. This type of shaver provides a closer cut than the rotary shavers which we'll get to next. These are the most popular shaver types for women
Rotary shavers for women
Rotary shavers operate on a group of circular cutters which may be three to four, located on the shaving head. The shaver is moved in a circular motion across the surface of the skin. The rotating heads pull hair up where the blades cut it. Only hairs are pulled up and the skin is protected from injury. The downside to rotary shavers is that shorter is that hairs may be more difficult to cut and they do not give as close of a shave as foil shavers.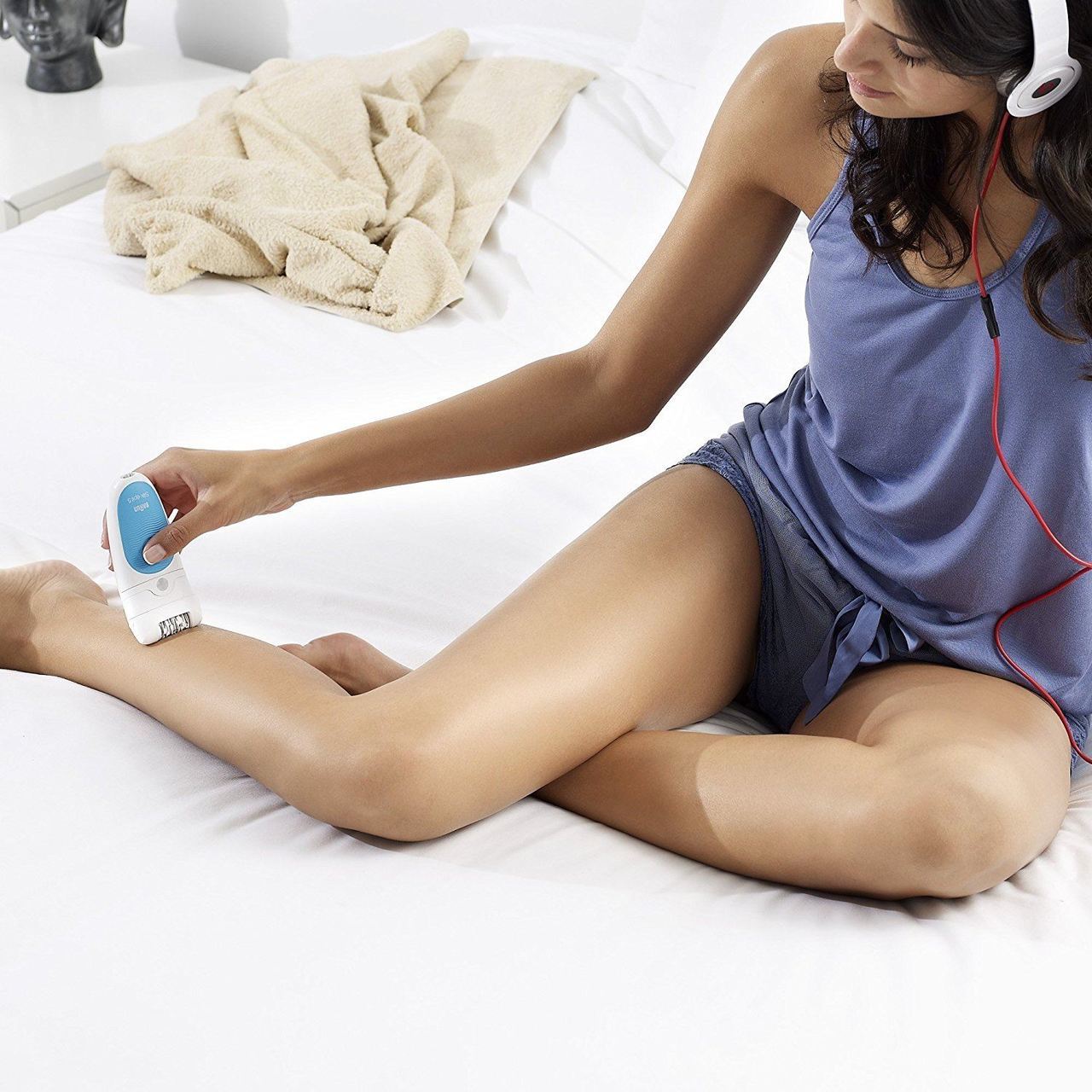 Features in Shavers for Women
Features available in some models of women's shavers include wet/dry for use with or without moisture. This is a matter of personal preference. Corded shavers require an electrical source to plug in to and the benefit is that they will not run low on power during use. Cordless shavers operate through a charged battery which is rechargeable. Although they may be more convenient when traveling, they do need to be recharged and can run low on power at inopportune moments. Some shavers have a quick charging feature that allows them to recharge more quickly and last longer in between charges.
What to Look for in a Woman's Shaver
One of the most important things to look for in an electric shaver is that it is a design and size that is the most comfortable for you to hold and maneuver. Women's shavers are designed to help reach heavily contoured areas and you want to make sure that the shaver you select will be useful for all areas of the body in which they will be used.
Look for a shaver that includes a money back guarantee if for any reason you are dissatisfied with the functioning of the product. Before you make your decision though, it's important to realize that it takes about 30 days for your skin to adjust to a new shaver, so some irritation may be normal during this period.
The standard warranty offered by manufacturers of shavers is right around two years. You may also want to check for any exclusion on the warranty as some policies are more generous than others. If the model you select does not offer much of a warranty, it's a good idea to get online and check consumer reviews to help give you an idea of the durability and overall quality of the product.
Although the brand name is not necessarily the most important factor, quality is. Some of the best known and popular brands have achieved their status by providing high quality products and services. Some brands charge higher prices for shavers that perform the exact functions as some of the lower priced products, so it's wise to consult customer reviews and do a comparison. Why spend extra money if you don't have to? On the other hand, purchasing a cheaper brand that does not provide the best results can amount to a waste of time and money.
Conclusion
You now have the information that you need to find a women's shaver that will best meet your needs. Knowing what you are looking for cuts down on time and hassle in poring over several different brands and models. Begin your search by listing what type of shaver you are the most interested in, whether foil or rotary. Add the features which would work best for you, the amount of money you plan on spending for the product, and what you are looking for in regard to the warranty being offered. Settle on a few different brands and models and then make a brief consumer review search to find out what others have to say about your selections and this should give you all of the information that you need to make an informed decision about the women's shaver that you are going to purchase.