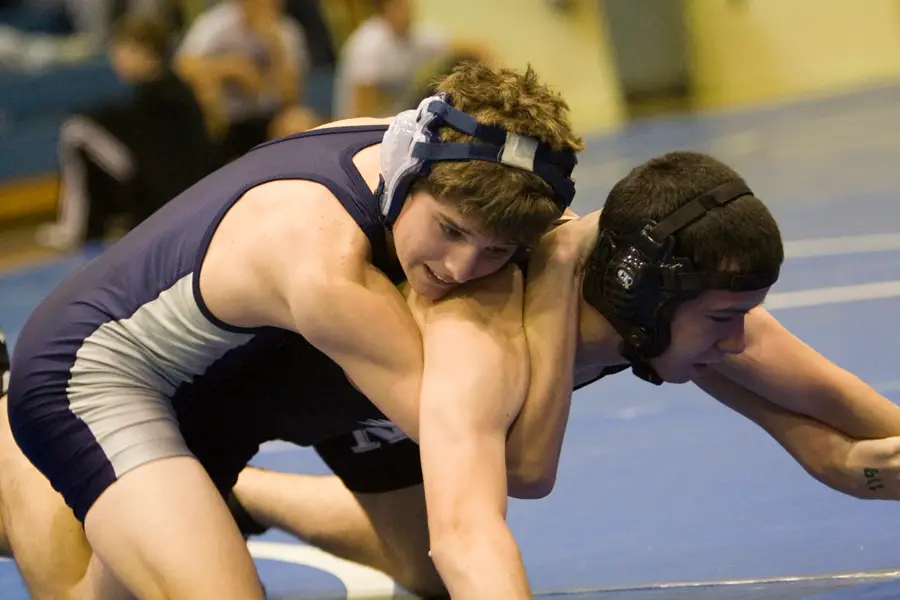 Wrestling Headgear Reviews
Wrestling is a very hands on sport that can cause head injuries without the proper head gear. No matter what age or what experience level you may have with wrestling you need the proper equipment to protect your head from potential injuries. The following wrestling headgear will allow you to secure and protect your head during practices and competitions.
Most Popular Wrestling Headgear
Century Drive Grappling Headgear
The Century Drive Grappling Headgear comes in many different sizes and two different colors. The different size options will allow you to choose the perfect wrestling headgear to secure and protect your head while practicing or competing. The foam on the interior of this wrestling headgear is placed all around the helmet for overall protection. By having foam all over the helmet rather than a few areas, you will be protected everywhere during your competitions. The Century Drive Grappling Headgear was created with an elastic design making the headgear flexible and perfect for balance. You will be able to perform better as well as be more comfortable. With a chin strap the gear will remain securely on your head. It is made out of polyurethane which will make the wrestling headgear last for a long time. You can use this headgear for wrestling events as well as grappling events.
Many different sizes
Two different colors available
Foam in the helmet is placed all around the helmet
Created with an elastic design
Chin strap
– Anthony Dawson
Best Overall Wrestling Headgear
ASICS Conquest Ear Guard
The ASICS Conquest Ear Guard comes in one size and is offered in nine different colors allowing you to match your uniform or your personality easily. Based on the design of this wrestling headgear, it will prevent odors even if you sweat heavily. The ASICS Conquest Ear Guard has a poly propylene shell that will keep the equipment durable and strong. This wrestling headgear also has an ear pad that is EVA style. The ear pad will protect your ears and absorb the impact of your competitor's blows. You will be able to use this headgear for years due to its durable and strong design. It has a strap made out of Velcro. The strap will allow you to adjust the helmet quickly and efficiently ensuring the headgear is always secure on your head. The headgear is very comfortable and lightweight helping you to perform at your best.
Offered in nine different colors
Prevents odor
Poly propylene shell
Ear pad is EVA style
Strap made of Velcro
– Anthony Dawson
Best Budget Wrestling Headgear
Cliff Keen E58 Headgear
The Cliff Keen E58 Headgear will protect your head during wrestling practice and games. There are 13 different colors to choose from allowing you to select a color that will match your uniform or your personality. There are also many different sizes available providing a comfortable yet secure fit. This wrestling headgear has the best wrestling guard available. The foam is VNF style making it a very durable and strong piece of equipment that will protect your head from injury. The headgear is extremely light so it will not interfere with your wrestling moves. The Cliff Keen E58 Headgear is built to fit on your head comfortably and will reduce friction on the mat. You can also easily and quickly adjust the helmet to fit more securely. The chin strap is SP94 and is included when you purchase this wrestling headgear. Headgear is available for both adult and child wrestlers and will adjust to fit most head sizes.
13 different color choices
Many different sizes available
Foam on the head gear is VNF style
Extremely light in weight
Reduces friction on the mat
– Anthony Dawson
Wrestling Headgear Buying Guide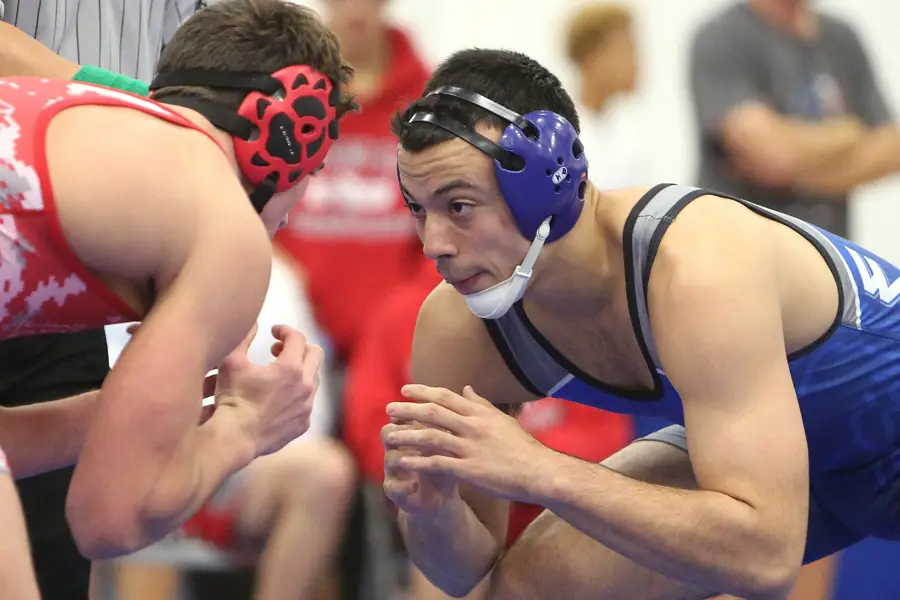 Wrestlers at all levels whether scholastic or collegiate, understand the value of wearing protective equipment during practice and competition. An injury can mean missing matches or losing points during competition. One of the most important of these is headgear. Headgear is also often referred to as ear guards and serves to protect the ears and head from trauma during rough matches. This guide has been prepared to help explain how to find the right headgear that will provide the best protection possible.
Features to Consider
Types of Wrestling Headgear
Head gear is made of many different types made from different kinds of material and unless you know the benefits and downsides of each, it may be difficult to choose the best for you.
Soft Shell Headgear
Soft shell headgear is typically made from soft rubber, polymer or other cloth like materials. This type of headgear is recommended for younger wrestlers as the softness is more comfortable for both the user and the opponent when physical contact with the gear is made, and the risk of injury is lessened significantly.
Hard Shell Headgear
Hard shell headgear is constructed with an outer shell made from hard and durable plastic material that includes openings for improving hearing when in use. The main benefit with hard shell headgear is not only its durability but it is more lightweight. The downside is that it is prohibited in some major competitions.
Customizing Your Wrestling Headgear
Most headgear comes in a choice of two sizes which are adult and youth. Among these two divisions are a general one size fits all. They come with adjustable straps for the top of the head and on the back as well, which allow for you to tighten or loosen the gear. The most important thing to keep in mind is that you are able to make the headgear fit snugly, but not too tight so it is uncomfortable. If the gear is too loose, it will not be effective in providing protection for the ears and head. You don't want it to be sliding around. When it comes to youth wrestling headgear safety and fit are paramount.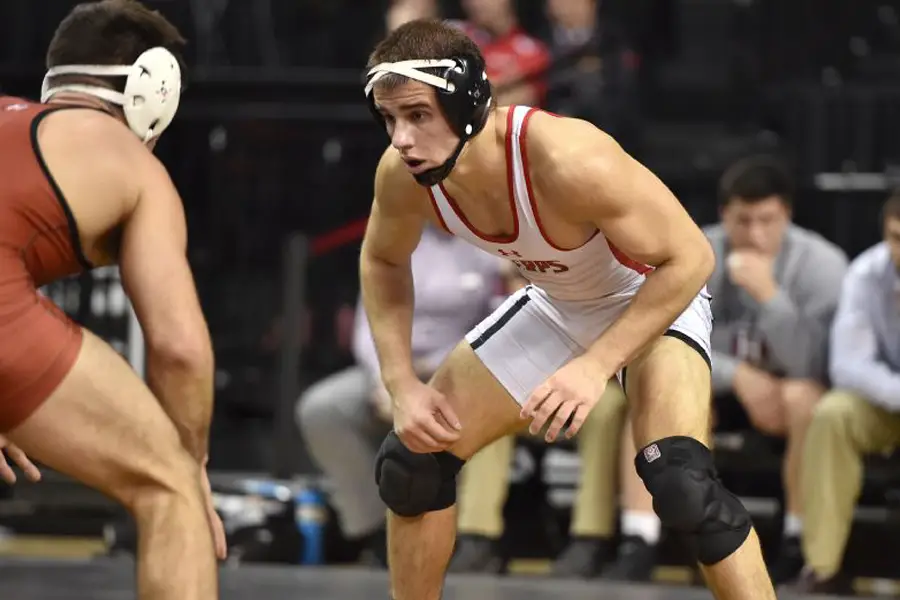 Different Kinds of Straps and Their Functions
Most headgear comes equipped with straps that serve to connect both of the shells and they help in securing them to the ears. As you are browsing, you will notice that it is typical for headgear to come with between three and five straps. A good rule of thumb to observe is that the more straps that are in use, the more secure the headgear will be.
Some wrestlers experience a greater degree of difficulty in keeping the headgear firmly in place with the three strap versions. With this in mind, it is recommended that you purchase headgear with a minimum of four straps and five is even better as it will help you to obtain a more exact fit and further decrease your chances of sustaining any injuries to the ears or head.
The chin strap is an additional strap that is secured underneath the chin of the wrestler and some headgear chin straps also come with a chin cup that is more comfortable for the wearer as it takes the pressure off of the throat area and moves the pressure to the chin area.
What to Look For In Wrestling Headgear
Granted, there are several options for wrestling headgear available. There are many different brands, styles and models which possess a variety of assorted features. When looking for the best headgear for you as an individual, here are the things that you should keep in mind.
First, look form headgear that is age appropriate, e.g., soft shell for younger wrestlers and either soft or hard shell for everyone else. Look for headgear that features the maximum number of straps available and preferably, a chin strap as this will help the gear to remain firmly in place when you are in a match. Chin cups are optional and a matter of preference, however; they do provide a greater degree of comfort for the user as they take the pressure off of the throat area, and this can become a distraction when actively wrestling.
Find headgear that is made from high quality materials and with excellence in workmanship. This will help to ensure that it can hold up under constant use and the trauma that the headgear is designed to absorb. If you are concerned about a specific brand or type that you are considering, take a few moments to do an online search for customer reviews. This is an effective way to find out what other people who have actually purchased and used the gear have to say about it. Their comments are based upon their personal experience with the product and this may help to give you some idea how the gear holds up under use and the quality of its performance.
Look for headgear that fits well and is comfortable to wear. If the gear appears to be flimsy, move on to another brand that you are more comfortable with. Finally, select headgear that is moderately priced. The average price of wrestling headgear runs between $20.00 and $40.00. You don't need to buy the most expensive set in order to end up with a high quality product. Nor is the cheapest brand necessarily the best choice as they may feature lower qualities of materials and workmanship. The price range that lands somewhere in the middle are usually a safe bet.
Conclusion
Now that you know what to look for when choosing the best headgear for yourself, you are prepared to go out and shop with confidence. By absorbing the information found in this guide, and following the tips and recommendations, you have all of the information that you need to make the best choice. You can more easily bypass the brands and models that do not offer the qualities and features that you are looking for and by doing so, you are narrowing your choices among the hundreds of options that are currently available.