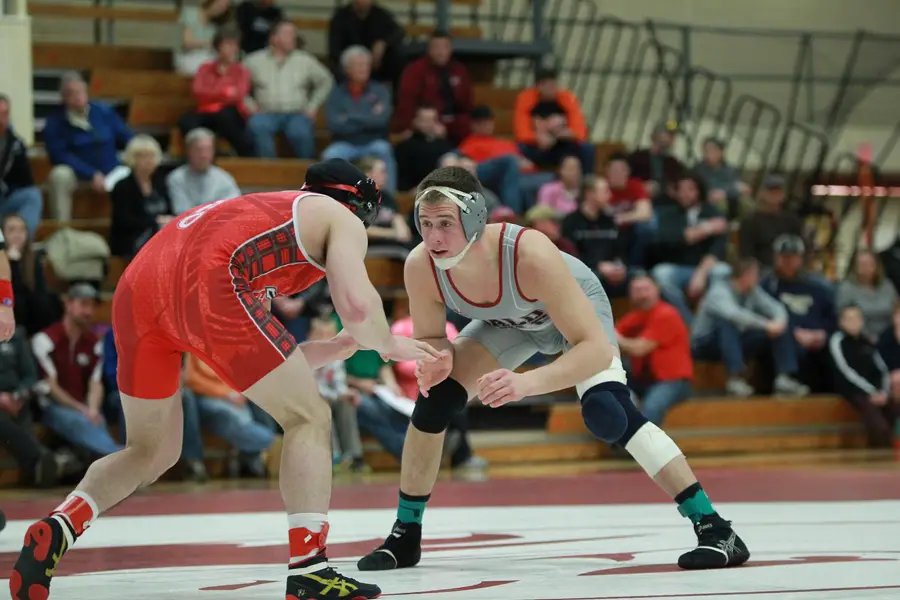 Wrestling Knee Pad Reviews
Not all wrestlers feel the need to wear kneepads, namely because they don't like the restricting feel. However, kneepads offer wrestlers protection against knee injuries that come from the high impact nature of the sport. Thus, wearing them can give the wearer a competitive edge knowing that his knees, an integral component of wrestling technique, will be better off than his competition. Since wrestlers are particular about their comfort, kneepads are offered in different styles and levels of coverage and for different types of wrestling. There are basic kneepads that fit around the top of the calf and bottom of the thigh and are lightweight and comfortable; flexible and less-protective knee sleeves favored by collegiate and international competition wrestlers; and bubble kneepads that provide the most protection for the knee and surrounding areas that are often favored by wrestlers with existing knee injuries.
Most Popular Wrestling Knee Pad
Brute
Released in 2009, the Brute Torq Wrestling Knee Pad is designed to aid in supporting the kneecap and preventing knee injuries. The Torq pads are made of compression-molded materials that absorb impact and resist shock to the knee joint. A mesh back panel provide the Brute Torqs with ample flexibility and help prevent the build-up of moisture accumulated by sweat. Vented neoprene side panels add stability to the sides without hindering the pad's breathability. The Torq kneepads are available in black, grey, red, and blue in S-XXL sizes to fit wrestlers of all builds and levels of competition. As are most kneepads of this style, the Brute Torqs are sold individually, but a pair can be had for an affordable price that equates with the product's quality and performance.
Compression-molded, energy absorbing materials reduce impact
Vented mesh back panel and neoprene side panels reduce moisture from sweat
Available in 4 colours and 5 sizes to fit wrestlers of all styles/levels
Sold individually for wrestlers that only want a pad on their takedown knee
– Anthony Dawson
Best Overall Wrestling Knee Pad
Cliff Keen
From one of the biggest names in wrestling apparel comes the newest technology in knee protection in the form of the Cliff Keen Wraptor 2.0 Knee Pad. A sleek design blends comfort and function and helps improve the pad's breathability and flexibility. Stretchable mesh back panels give the Wraptor 2.0 kneepads ample ventilation that helps increase circulation inside the padding and within the knee joint. Anatomical wrap-around padding provides high-impact absorption capabilities with lateral support and a comfortable, mobile feel. The Cliff Keen Wraptor 2.0s are available in black and sold individually at an affordable price, allowing beginner, high school, college, and professional wrestlers to enjoy one of the most comfortable and protective kneepads on the market.
Sleek design offers comfort, protection, and mobility
Available in black in sizes XS-XXL
Breathable mesh back panels allow interior ventilation
Wrap-around padding offers protection for the entire knee area
– Anthony Dawson
Best Budget Wrestling Knee Pad
ASICS
Sold in pairs, the ASICS Slider V Kneepads are lightweight, flexible, and perfect for the wrestler that only wants a small bit of added protection to improve their competitive edge. However, the Slider V kneepads aren't just for wrestlers, they're for volleyball players, hockey players, dancers, basketball players, construction workers, and any other athlete or tradesman that wants a little extra knee protection in the game or on the job. A tri-material construction of polyester (45%), rubber (39%), and nylon (16%) give the Slider V kneepads their flexible, breathable, and lightweight feel and also allow them to go straight in the wash after the match. The sleeve measures 9.5-inches and the knee has a wide coverage, low-profile protective padding that creates an impact zone between the knee and the mat, floor, ice, dirt, or opponent.
One size fits most adults – 12-18″ around the center of the knee
Polyester, rubber, and nylon construction offer flexibility, breathability, and energy absorption
Wide coverage, low-profile knee-capped padding
Sold in (white) pairs
– Anthony Dawson
Wrestling Knee Pad Buying Guide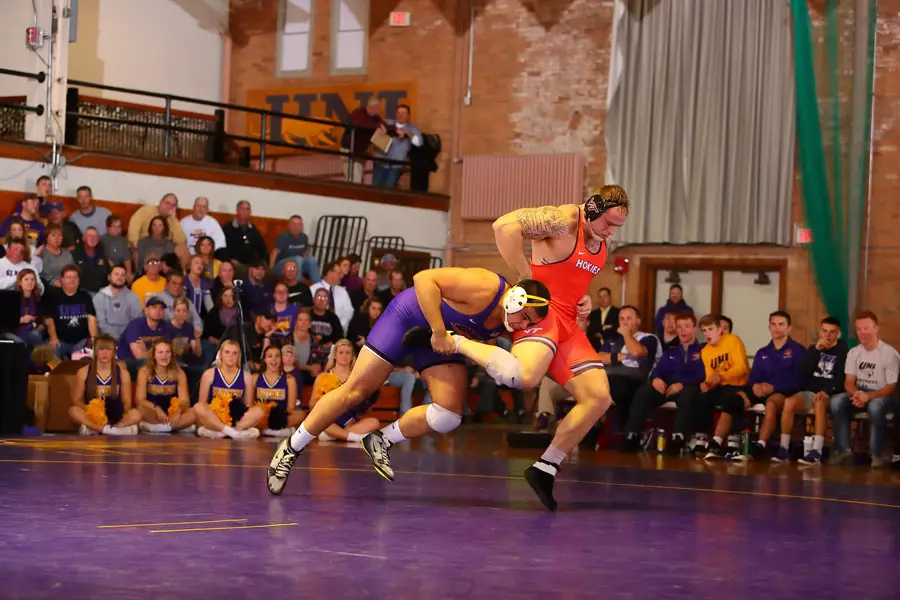 Wrestling is a tough sport and involves heavy body contact. Safety should be a priority when wrestling, whether you are an amateur or a professional. Accidents can occur in the ring even if you are the best wrestler. A knee pad is one piece of safety equipment that every wrestler should consider buying.
Why You Need A Wrestling Knee Pad
A wrestling knee pad protects you from injuring your knees in case of an attack. It's hard to focus on the match if you are feeling pain. You can overcome these issues if you buy a knee pad.
Also, a knee pad helps regulate the blood circulation in your legs. Your legs will be active during the entire match. Friction between your leg and the surface of the mat can cause painful rashes. You will have to postpone your next match if you develop a rash. A knee pad ensures that your knee doesn't come into contact with the mat surface.
Knees have delicate tissues that may strain when stressed. A knee pad provides support to these sensitive tissues by stabilizing the joint area. A knee injury can affect the functioning of your leg. Therefore, you should protect your knee by wearing knee pads during wrestling.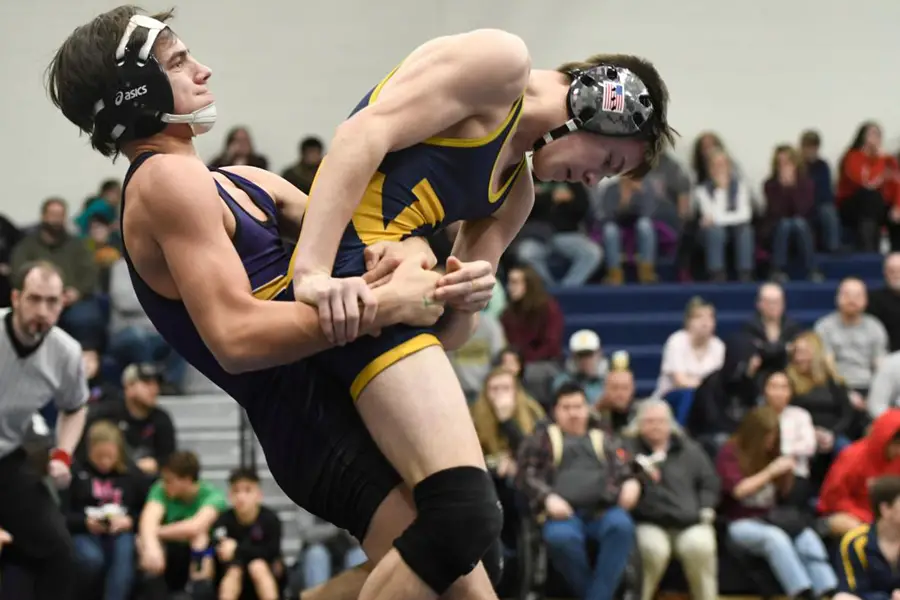 6 Things To Consider When Purchasing A Wrestling Knee Pad
Now that you understand the importance of knee pads let's see the different features that you should look for in a knee pad. The following are the crucial factors that you should bear in mind when purchasing a knee pad.
1. Price
Price is an important consideration when buying any product. However, it won't play a significant role since knee pads are not very expensive. They are not dirt cheap, either. A wrestler should concentrate on the support and protection and not the price. Note that buying a costly pad doesn't guarantee you maximum protection. Just buy a knee pad that suits your budget.
2. Length
Knee pads come in different lengths. Your individual preference will dictate the length of the knee pad that you will buy. Long knee pads will protect more area as compared to short ones. On the downside, long knee pads can hinder movements. Therefore, it's up to you to decide what you want. Check out the ring mat to help you decide whether to choose a long or short knee pad. Don't put winning over your safety.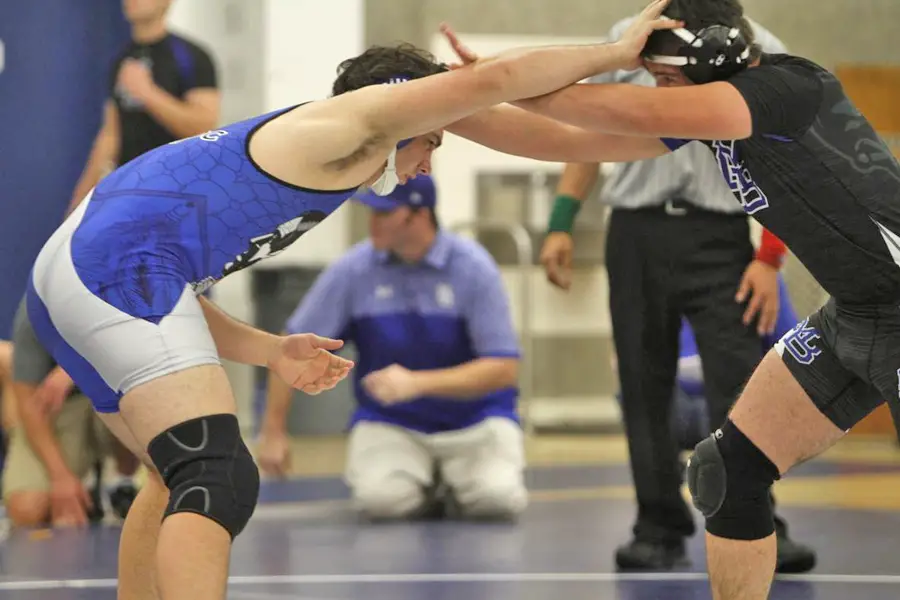 3. Size
The size of the knees varies from one person to another. Therefore, knee pads come in different sizes. You should check out the manufacturer's chart to ensure that you get the right size for your knee. You need to buy a knee pad that is comfortable and stays in place when wrestling. A tight knee pad will restrict movement and also block blood circulation. Knee pads stretch, but you should not pull them a lot when wearing. A comfortable knee pad will help you concentrate on the match entirely.
4. Material
Knee pads are made from different materials. The most popular materials include neoprene, Lycra spandex and nylon. These materials have their advantages and disadvantages. Try different materials and stick to the one that feels comfortable. Ensure that the material is safe and doesn't contain parabens and sulfates.
5. Type of Padding
Wrestling knee pads come with different fillings. Modern knee pads have light gel packs that are great. Others contain sponge, foam or any other material. Do some research and ask other wrestlers for recommendations.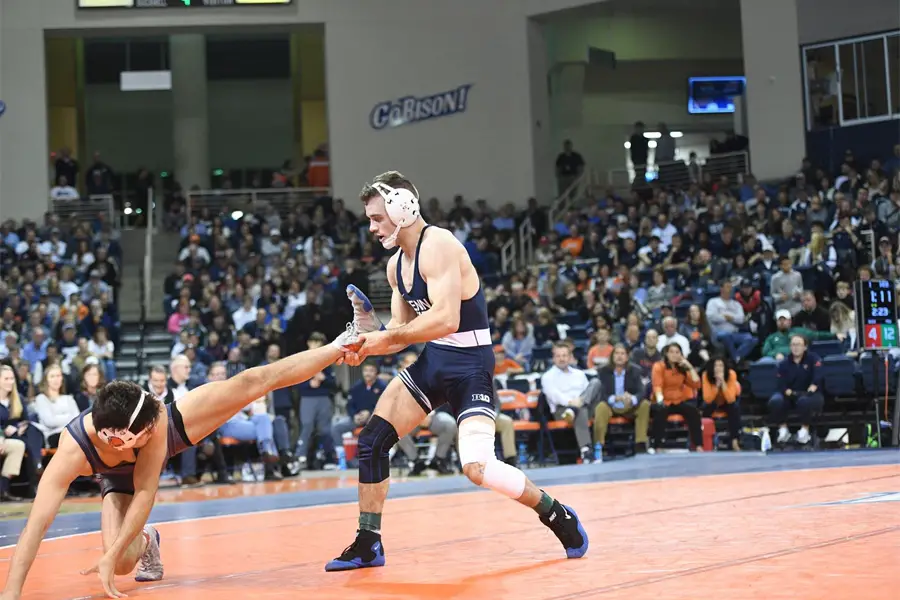 6. Number of Pads
It can be challenging to know the number of pads in the package, especially if you are purchasing online. Some pads come in pairs while others come in singles. You should know the number of pads in the package for you to budget accurately. It's frustrating to expect a pair of knee pads only to find that you paid for one. Contact the distributor for clarifications about the issue.
Conclusion
A knee pad is an essential piece of equipment for every wrestler. Therefore, you should not buy it blindly. You should focus on protection and support when shopping for a knee pad. Also, ensure that you can wear them for a long time without discomforts. Ensure that the knee pad suits your budget and preference. This guide will help you find the right wrestling knee pad in the market.