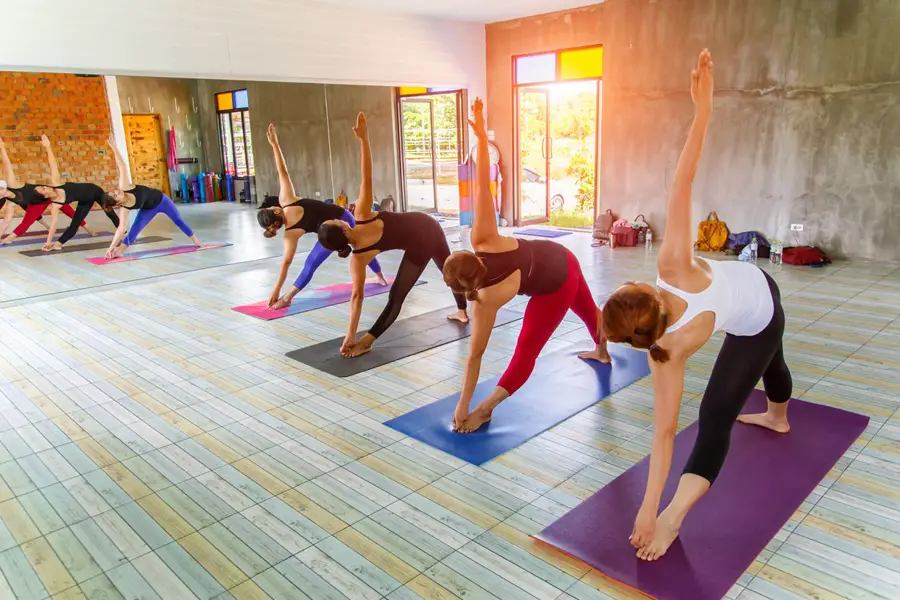 Yoga Mat Reviews
Working out is great for your body, but having the right equipment makes a big difference in the comfort and effectiveness of any workout. A yoga mat is built for comfort and support when completing exercises or stretches on the floor. This provides more comfort and support during your workout. We have selected the best yoga mats on the market that will provide you with the comfort and support needed to have an effective and comfortable workout every time.
Most Popular Yoga Mat
Aurorae
The Aurorae Classic Yoga Mats is Ultra Thick and Extra Long with Rising Moon Focal point Icon. It has Illuminating Colors to personalize your mat. The yoga mat is Eco Safe and free from Phthalates and Latex. It comes in twelve different colors including: midnight, violet, earth, ocean, ruby red, solar, Cameron green, crown, hope, infinity, royal plum, and seamist. The variety in colors will allow you to choose a color that will match your personality while doing yoga with friends or in the comfort of your own home. The color variety can also allow you to choose a color that will help with calming and concentration. This yoga mat is a two time top seller and is a service award winner. The Aurorae Classic Yoga Mats-Ultra Thick, Extra Long with Rising Moon Focal point Icon will prevent slipping with the Slip Free Rosin material. The yoga mat is very durable and is made of long lasting material that is SGS approved. The Aurorae Classic Yoga Matsis ¼" thick designed with memory foam and is thick enough to protect your knees and joints during exercise and yoga sessions. The yoga mat allows you to exercise comfortably while gripping the floor for balance.
12 different vibrant color options
Service award winner
Slip free rosin
Durable and SGS approved
¼" thick memory foam design
– Anthony Dawson
Best Overall Yoga Mat
HemingWeigh
The HemingWeigh Extra Thick Foam Exercise Mat is a great yoga mat to bring to a yoga exercise class, while exercising with friends, or exercising in the comfort of your home. The yoga mat is 23 inches wide by 70 inches long, which is long enough for you to comfortably complete all yoga positions. The mat is thick and is made from durable foam. You can use the mat for other floor exercises other than yoga and still be comfortable. The HemingWeigh Extra Thick Foam Exercise Mat is double sided, which allows you to use the mat on either side. The mat has a non-slip surface with grips that will cling to the floor preventing injuries. Once you are finished with the HemingWeigh Extra Thick Foam Exercise Mat there is an integrated self-strapping system that will allow you to roll-up, transport and store the mat easily and compactly. You will enjoy this mat and find that it will make your workouts more comfortable and enjoyable.
23 inches x 70 inches in size
Foam construction for durability
Double sided mat
Non-slip surface for confident work outs
Self-strapping system for easy transport and storage
– Anthony Dawson
Best Budget Yoga Mat
Gaiam
The Gaiam Print Yoga Mat comes in twenty-three different designs including: grey, bloom, sublime, tie dye, blue medallion, chakra, coral blossom, damask, dragon fly, filigree yoga mat plum, flower of life, maya yoga mat, neo-baroque yoga mat blues, paisley flower, peace on earth, pink ribbon I, pink ribbon II, prosperity, radiance, tree of life, tree of wisdom, watercress, or zen garden. The many designs will allow you to choose a design to help you stay relaxed and concentrate while exercising. The variation of designs will also help you choose a mat that fits your personality. The Gaiam Print Yoga Mats are 3mm thick and are 61cm x 172 cm in size. The mats are very lightweight and are made of durable material that will last year after year. The mats are 6P Free and free of Phthalates DEHP, DBP, BBP, DINP, DIDP, and DNOP. Phthalates are added to plastics to increase their flexibility and durability. By being Phthalate free you have a high quality product that will be much safer to use without the chemicals and will allow you to exercise worry free.
23 different color designs
3mm thick
61 cm x 172 cm in size
Lightweight and durable
6P free and free of Phthalates DEHP, DBP, BBP, DINP, DIDP, and DNOP
– Anthony Dawson
Yoga Mat Buying Guide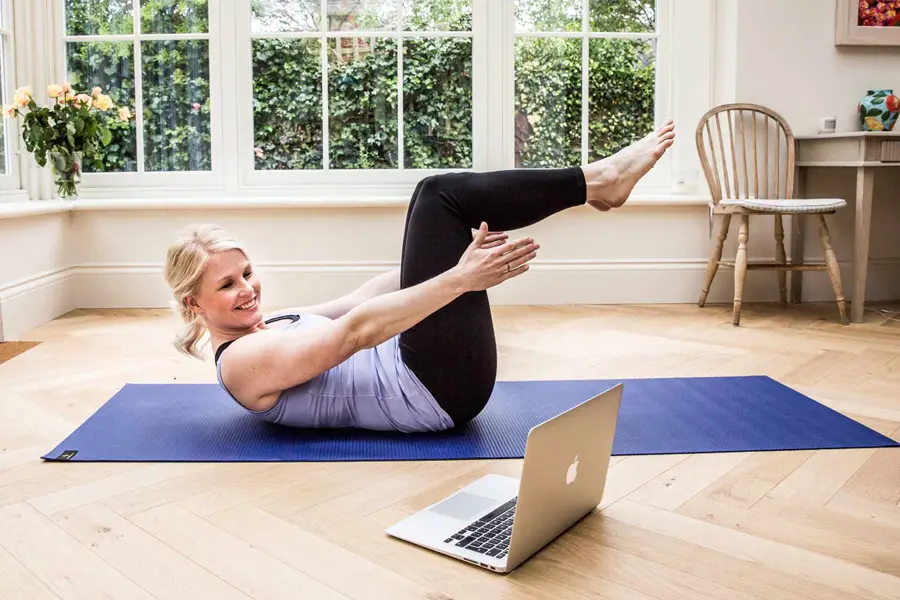 Yoga is currently one of the most popular activities that people choose to do when they want to strengthen both their mind and body. This is because the movements and positions in yoga can only be done and perfected when one is extremely focused. For those who wish to get started on this practice, it is highly recommended to use a yoga mat to ensure a solid foundation especially when attempting more challenging poses.
Yoga mats come in various styles, materials, and thicknesses which all have specific benefits depending on the user. If you are new to yoga, it is preferable to know about certain attributes of each type of mat to guarantee that you will buy the most appropriate one for your needs.
Exercise Mats vs. Yoga Mats
Generally, exercise mats are a lot thicker than yoga mats and their surfaces usually tend to slide on floors. This puts the yogi entirely at risk because yoga is mostly associated with balance. While exercise mats were used for practicing yoga until the early 90's, they weren't really a good substitute because they didn't provide the main thing that yogis needed – stability.
Common Types of Yoga Mats
There are different types of yoga mats depending on the attributes you prefer or the type of yoga you're practicing. When you purchase a mat, you should also consider the stability and cushioning it provides as well as its handiness.
Beginner Yoga Mats
The beginner yoga mat is often included in a "yoga beginner's kit". New practitioners are encouraged to try this out first because it is specifically designed to provide adequate comfort and solid foundation until the user learns what they are looking for in a mat.
Universal Yoga Mats
This is the most common yoga mat. A lot of yoga disciplines make use of this mat because its soft texture and sticky surface provide the right combination of comfort and stability. The textured surface of the universal yoga mat provides grip for the feet during standing poses, while the soft feel is great for sitting and lying poses.
Travel Yoga Mats
The travel yoga mat doesn't do well in terms of thickness, but as the name suggests, it wins out when it comes to convenience. This is the perfect choice for people who need or want their mats to be lightweight and handy. It is also recommended for those who often need to carry their mat to faraway places and it also makes a great extra mat specifically for travel use.
Utopian Yoga Mats
The utopian yoga mat is intended for the more devoted yogis because it provides better slide protection and has extra density. It is commonly made from PVC (polyvinyl chloride) so its foaminess quickly gets rid of any impressions from the yoga poses. However, a utopian yoga mat is considerably heavier than your other options. If you need to bring your mat with you often, this mat might not be your best choice.
Ashtanga Yoga Mats
The Ashtanga yoga mat is woven from cotton or jute and it is highly recommended for practitioners of high-impact yoga disciplines such as Ashtanga or Bikram yoga. Since these disciplines usually cause yogis to sweat a lot, the mats are made such that the moisture from sweat can provide extra grip and stability especially for standing poses. In addition, it is also a bit thicker than other mats which offer more cushioning and comfort in sitting and lying poses.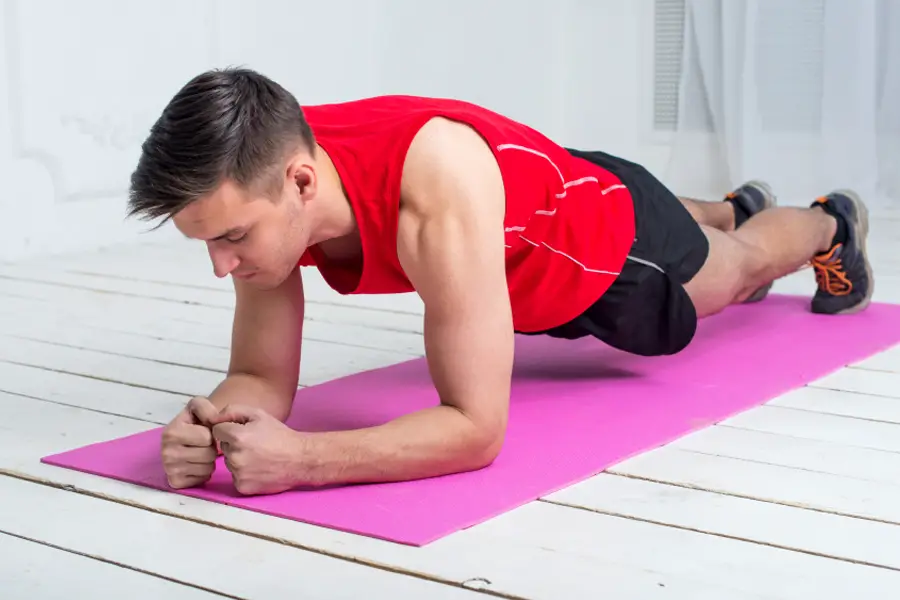 More Things To Considerations When Buying a Yoga Mat
Investing in an appropriate yoga mat is essential whether you're a beginner or an experienced yogi. Anyone who wishes to attempt and practice yoga should have that reliable mat protecting their body from the floor. While you have the option to just rent a yoga mat during class, it is much better to have one for your own to help hone your craft wherever you are and to protect yourself from germs that you can get from the shared mats.
Materials
Knowing the material of the yoga mat will help you determine the rest of the other factors such as texture and stickiness. Most mats are made from PVC to keep skidding and sliding at a minimum. However, it is not an eco-friendly mat as PVC is regarded as a toxic plastic. You may choose to go for rubber which also offers adequate grip, but those who are sensitive to latex might get an allergic reaction. Jute and cotton are absorbent and eco-friendly but these mats might have rather uncomfortable texture or might make twisting difficult.
Texture
Yoga mats have various textures and this will determine the amount of traction it will provide. More traction can be beneficial for standing poses but can be uncomfortable for other positions. PVC mats vary in roughness while jute mats can feel rough depending on how they were woven. If you prefer a smooth mat, smooth-textured PVC mats are your best choice.
Stickiness
A yoga mat's stickiness is one of the attributes that differentiates it from a regular exercise mat. When looking for yoga mats, a user should consider the stickiness on both sides. The side that comes in contact with the floor should anchor the mat in place so that it doesn't move unsteadily when the yogi changes position. The upper side, on the other hand, should be skid-free to provide stability for damp hands.
Thickness
The mat's thickness will determine how comfortable it will be for the users when they are in sitting or lying poses. A thicker mat generally provides more comfort, but it can affect the mat's stability when it comes to standing poses. The most basic mat is 1/8 inches thick while the thickest mats can be 1/4 inches. The thinnest yoga mats are the travel yoga mats which measure around 1/16 inches. However, be careful when using them on particularly hard surfaces because they may cause pain right after.
Budget
When you're looking for a mat, your cheapest option may be the standard 1/8 inch thick PVC yoga mat. The price will vary depending on the brand, thickness, eco-materials, and design. The lowest price range will be under $25 while some can go over $100. Knowing your budget will not only help you limit your options but will also help you determine which attributes you should prioritize. Of course, you should always see to it that you are getting the best deal for what you're willing to pay.
There are many types of yoga mats available in the market nowadays, and there are also a number of things to consider when looking for the one that best fits your style and level. All you have to do is look for the balance among these factors to purchase the most suitable mat for you.