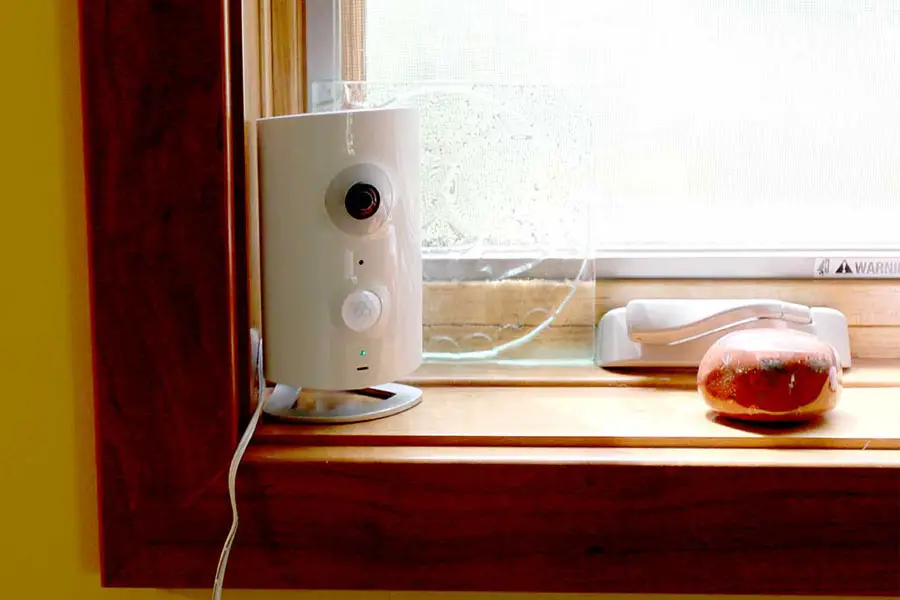 Z-Wave Camera Reviews
Z-Wave cameras provide protection to your home or business through video surveillance. The Z-Wave technology allows you to view the surveillance video from anywhere you have access to wireless connections. This provides additional protection for your home. You can monitor who is in your home, when you children or visitors arrive and be alerted in the event of a break in. The Z-Wave technology is the latest in home monitoring. We have selected the best products available to give you and your family the peace of mind they deserve.
Most Popular Z-Wave Camera
Nexia Home
The Schlage WCO100NX N N SL Home Outdoor Camera with Nexia Home Intelligence (Z-Wave) is a great home security tool for any home. This camera will allow you to keep an eye on your house while you're away, to know when your children come home from school and who comes in and out of your home. It is a very helpful tool to have with a newborn or toddlers as the camera feature can help you keep an eye on them when you need to be in another room. It will allow you to know who is knocking on your door to capturing your kids doing something funny in their playroom. It has a good quality inferred feature that allows you to see what's going on at night even if there is no light near by. You can access the live video feed from anywhere. The unit can also record live video and watch the playback any time you want. With this camera you will feel safe at home and feel like your house is safe when you're away. This is the best way to know when your children arrive home from school and allows you to know they are safe until you get home. This is a must for family's with kids and pets.
Wireless access from your device
Storage for your videos
Live video feed anytime
Place anywhere in the home with wireless transmitter
Inferred for night time videos
– Anthony Dawson
Best Overall Z-Wave Camera
Schlage WCW100
The Schlage WCW100 Home Indoor Camera with Nexia Home Intelligence, White (Z-Wave) is a lightweight camera that can be mounted anywhere inside or outside of your home. It is a 4×4.3 camera that can record and playback feeds from anywhere. There is an optional subscription available with no contract through Nexia. This provides security monitoring of your home by a third party provider. The Schlage WCW100 comes with a 1 Year Limited Mechanical and Electronics Warranty. This device provides the option of being hardwired or run through the wireless router. All video feed can be viewed on your smartphone, laptop or tablet. This camera is a great tool for a family that is on the go and wants to keep an eye on their house while they are out of town or at work. You can also use it to keep an eye on your kids while they play inside and outside. It comes with a mounting bracket, power adapter, and in color camera. You can find out who is knocking on your door and watch your sleeping baby from any wireless device. This is just another way to provide security and peace of mind for your home and family.
Wireless or hard-wired
Indoor or outdoor video
Live video feed
Access to your video feed anytime you want
Record and play back video on your phone or computer
– Anthony Dawson
Best Budget Z-Wave Camera
FortrezZ
The Fortrezz SSA-01 Siren / Strobe Z-Wave Alarm Module Clear Lens is a great home security system. This has a camera, a speaker and a light which can be activated through a security system. This device has a camera that can be accessed by a mobile smartphone or computer, and can be recorded and watched later. It also has a speaker that can set off a loud alarm to scare off an intruder. It is equipped with a strobe light to flash at night if something goes wrong. You can review all the video feed and footage from your smartphone, laptop or tablet. This is a great way to know who is stopping by your home and to keep an eye on your house while you are away. Having a Fortrezz SSA-01 Siren will give your home a greater sense of security. The unit is easy to install and can be installed yourself.
Easy install
Wireless transmitter
Live video uploaded to your phone or computer
Load alarm to notify you of intruder or other disasters
Strobe light to notify you of disasters
– Anthony Dawson
Z-Wave Camera Buying Guide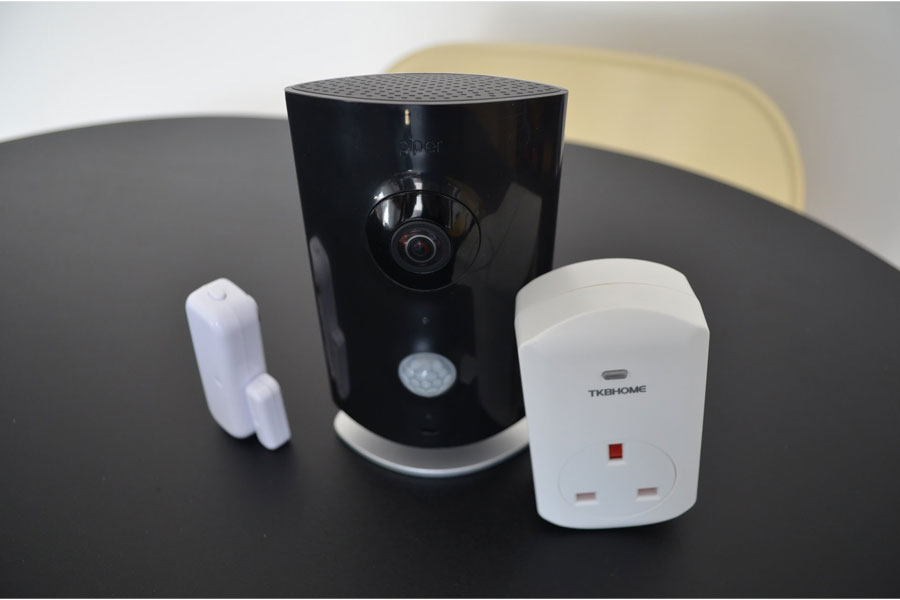 The major device used to secure homes and offices is camera. Days were gone when cameras were just used for snapping of pictures. These days' cameras perform more security roles, than just taking of pictures. Homeowners use camera to take moving and static images around their homes and offices. There are different types of security cameras in the country today. The most commonly used is the Z-Wave camera.
This is the most advanced cameras with unique features like glasses, sensors and other features that monitor movements around offices and homes. Different models of Z-Wave cameras are available also, and these have different features. It is often a big challenge selecting from the competing brands on the market. These guides would help you purchase Z-Wave camera that suit your needs and your taste.
What Do You Expect to Do with Your Z-Wave Camera?
Z-Wave camera helps to track of events in your homes and offices when you are not around. The major factor that should determine the type of Z-Wave camera you want in your house is what you wanted to achieve with it. If you want to automate the camera to record all events happening at different times such as movement, you should seek for a camera with that capability. You have to consider cameras that have the capacity to rotate, record, reposition, zoom, and snap photos. Consider the abilities and features of the cameras you want to use to ensure that it meets your expectations.
Why do You Need Z-Wave Cameras?
With security challenges in different parts of the world, you can ensure protection of your homes and businesses by using camera surveillance. Z-Wave ensures protection of your homes and your businesses. It allows you to monitor the events around your homes and offices at any time you want. The security camera would alert you when there is a break into your homes and offices. You will have peace of mind and rest assured that your surveillance camera protects you. Z-Wave camera uses modern wireless connection to monitor your homes and your offices. There are different types of Z-Wave cameras you can compare and make a choice.
Factors to Consider Before Buying Z-Wave Camera
Before you spend your money on any model of Z-Wave camera, you have to consider some important factors. These factors would ensure that the camera serves useful purposes for you. The factors you have to consider are as follows:
Z-Wave Camera Features
You should consider the features of different Z-Wave camera. Modern security cameras use a wireless access. Wireless camera is better than wired cameras because its use would not be limited in any way. You do not need to install it with wire. You should hide it where it would not be detected easily. Another important factor you have to consider is the storage capacity of the security camera. The camera should have enough space for the storage of videos. It is important that you check the storage capacity of the camera to determine whether it has adequate space to store various videos that could be captured. Purchasing camera with limited storage facility is not the best. Furthermore, you should look for a camera that could be hidden anywhere in your home and offices. It is necessary that such cameras be installed where intruders would not see them. Look for a size that could be hidden with ease. You should not forget the issue of weight when you are looking for Z-Wave camera. Lightweight cameras are better because they could be easily hidden without being seen. Moreover, lightweight cameras are easier and simpler to carry about.
Cost
It is another factor you have to consider when you want to buy Z-Wave camera. Superior cameras cost more than inferior ones. You have to set your budget aside for the quality camera you want to buy. In determining the cost, you should bear in mind features and what you want to achieve with the security camera if you put them in place. Cost is also determined by the durable quality of the camera. The camera should be durable enough and should be weather friendly. This is important because it could be hidden inside or outside of the home.
Where to Buy Z-Wave Camera
There are different models of Z-Wave camera. These models are sold in different markets around the world. You can buy them online and from reputable stores across the world. If you decide to buy it online, you could save some money. This is because, there are several internet dealers competing for the product. Even if you want to buy second hand cameras, you can access many of them online. If you buy online, you could get discounts. If you have a discount and promotional codes, you can get it at a much-reduced price. You can also purchase it from local stores. Always consider how you will receive the product, and the total cost including the buying cost and cost of shipping it to you.
Conclusion
You need a Z-Wave camera to monitor events and movements around your homes and offices when you are away. It will beef security around you if you mount them in places where they would not be seen by anybody. You will be better when you buy cameras with features that meet your requirements. Camera that records and plays back in different platforms like computer, and cell phone are better as you will not find it difficult to decode all its data. The major difficulty many buyers face is making a choice because the various models have intimidating qualities. This information would guide you to select Z-Wave camera that meets your standard.