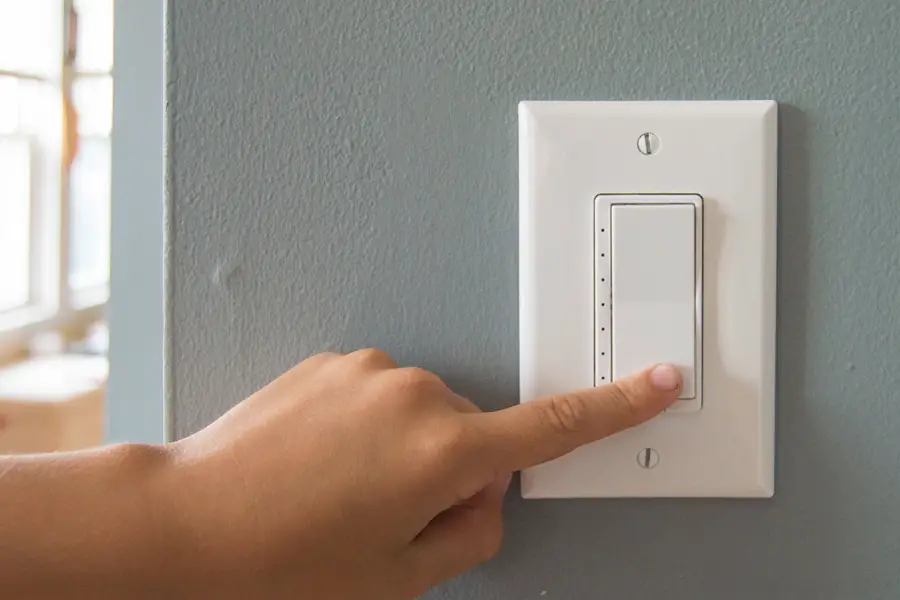 Z-Wave Dimmer Reviews
Check out the Z-Wave Dimmers reviews of 2014 and view who won the award for the best Z-Wave Dimmers . Our expert staff has researched a lot of Z-Wave Dimmers.
Most Popular Z-Wave Dimmer
GE Z-Wave Plus Smart Control Light Switch
The GE Z-Wave Plus Smart Control Light Switch from GE offers wireless on/off control of overhead lighting from two locations in/outside a room. An LED light indicator on the panel helps you find the switch in the dark, making the kit ideal for entryways, stairways, and hallways that are often dark. The switch operates both manually and wireless using the Z-Wave system, and the whole kit easily connects to the wires of your preexisting switches. The internal components of the Z-Wave switch fit slightly deeper into the wall than other switches, but a glossy white exterior finish matches the color schemes of most homes. The Z-Wave works with incandescent, LED, xenon, halogen, and fluorescent lighting, but tend to have the most improvement when used to upgrade fluorescent bulbs.
Easy to install with preexisting wires
LED lit switch to find panel in the dark
Z-Wave system allows for manual or remote operation
– Anthony Dawson
Best Overall Z-Wave Dimmer
Leviton
The Leviton DDE06-BLZ Decora Digital 600W Electronic has combinations ranging from soft to instant, giving you control of exactly how much light filters into a given space. A horizontal, 7-step green LED lit display shows the level of brightness at all times and helps you find your switches in the dark; and an energy save option can be turned on to reduce power consumption and extend the LED bulb life. On, off, dim, and brightness levels can be controlled remotely and manually, though the Decora digital dimmer remote needs to be purchased separately. The dimmer switch comes with a white frame, but also features ivory and light almond color changing kits.
600W dimmer 
Green LED displays light brightness and guides your way in the dark
Decora digital dimmer remote (sold separately)
Combination dimmer, 24-hour programmable timer and countdown timer with Bluetooth technology
– Anthony Dawson
Best Budget Z-Wave Dimmer
Intermatic
The CA600 InTouch Wireless Switch from Intermatic offers 600-watts of wireless dimming options in multiple locations. When turned on and off, which can be done from multiple locations using 3-way or 4-way devices, the lights fade on and off respectively. In the event of a power outage, the lights will revert to the last previous setting when electricity is restored. The CA600 switch includes three interchangeable faceplates in white, ivory, and light almond. Additional features are offered using the separate InTouch system, and the switch is also compatible with Z-Wave remote devices (also sold separately). Affordable, easy to install, and aesthetically pleasing, the Intermatic CA600 InTouch Wireless Dimmable Switch is the perfect way to increase the ambiance in your home by way of light.
Compatible with InTouch and Z-Wave systems
600-watts of power and dim control from multiple locations – manual or remote
Lights revert to previous setting in the event of power outage
– Anthony Dawson
Z-Wave Dimmer Buying Guide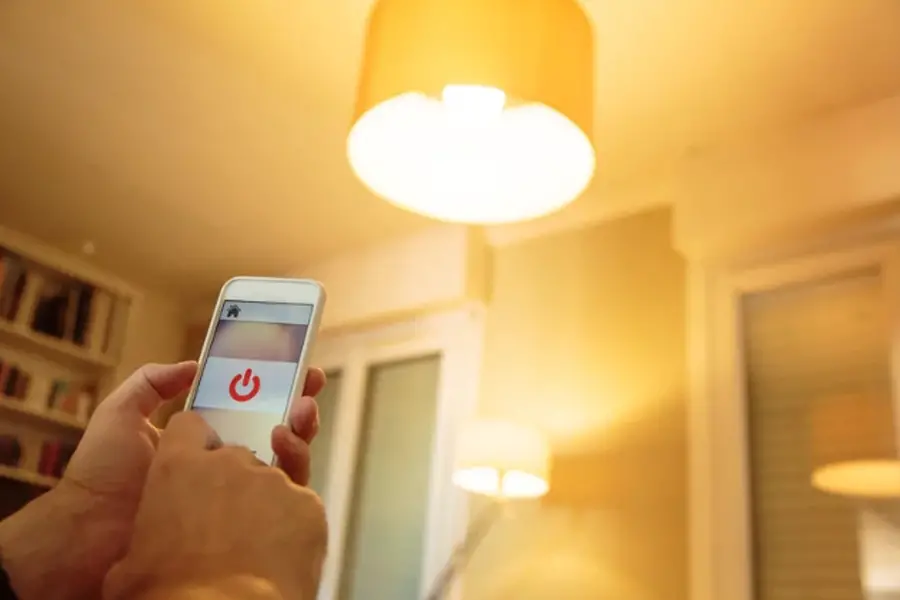 Z-Wave dimmer is a great product many people are looking up to in order to transform their homes. There are different types of Z-Wave dimmer switch available on the market. The functions performed by the various brands vary. You can always make a choice based on the functions you want the dimmer to perform for you. Sometimes it is not simple for many homeowners to make a choice, especially those who are not used to such products in the past. Because there are many brands of Z-Wave dimmer in the market, these buying guides will help many buyers make an informed decision of the best brand to buy.
Why Do You Need Z-Wave Dimmer in Your Home?
A homeowner who wants to transform his or her home to a smart one always looks for the product. It is used in homes and offices to customize lighting output. It is the best device you can use to create a desired ambiance for your home and office. It is easy to operate in your home. It could also be integrated with other wiring configurations in your house. It offers the ultimate flexibility, which every homeowner wants. It is not surprising that many people are installing it in their homes.
Factors to Consider Before Using Z-Wave Dimmers
There are different factors you have to consider when you want to use Z-Wave dimmers in your home. Before you buy any product, you consider whether it would provide the following functions:
Whether it has the capacity to act as all in one wall switch and being able to turn the light on or off
Some dimmers that could adjust dimming levels using smartphone device, check whether, the product you want to buy would do that
Whether the item you want to purchase could control group of multiple lights and could also bring about a dimmable ambient in your home
Check whether it is flexible to use it with other auxiliary switches or use it alone. It should be used in auxiliary switches that have different wiring configurations. Ensure that it will fit your home wiring configurations
Check also whether it will offer a better space efficiency and could effectively replace existing switches
Also consider product specifications like heights, width, depth, amperage, color, as well as certifications. This will guide you in choosing product that would suit your needs.
Features of Z-Wave Dimmer
Useful information you have to look out for when searching for Z-Wave dimmers is the features of each product. Its features to a large extend determine how they will work.
Somethings you have to look for in Z-Wave dimmers include the following:
Material
You have to check the type of raw materials used in the production of the dimmer. Different raw materials are used in producing some of them are copper, evolve, jasco, and so on. Some people prefer cooper materials while many others prefer evolve and others. Cooper is always preferred because it is a good electricity conductor.
Capacity
Capacity is another important factor you have to look into when you want to purchase Z-Wave dimmer. There are different wattage available such as 600, 500, 1000 and so on. You have to bear the wattage in mind while making a choice of Z-Wave dimmer. Apart from the wattage, the voltage capacity is also significant in making a choice. The normal voltage capacity should be 120 VAC. Moreover, you have to consider the type of circuits supported by the various brands in the market. It appears that many models support a three way circuits. Some Z-Wave dimmers that require a neutral wire and there are others that do not require it. Bear this in your mind whenever you want to make a purchase.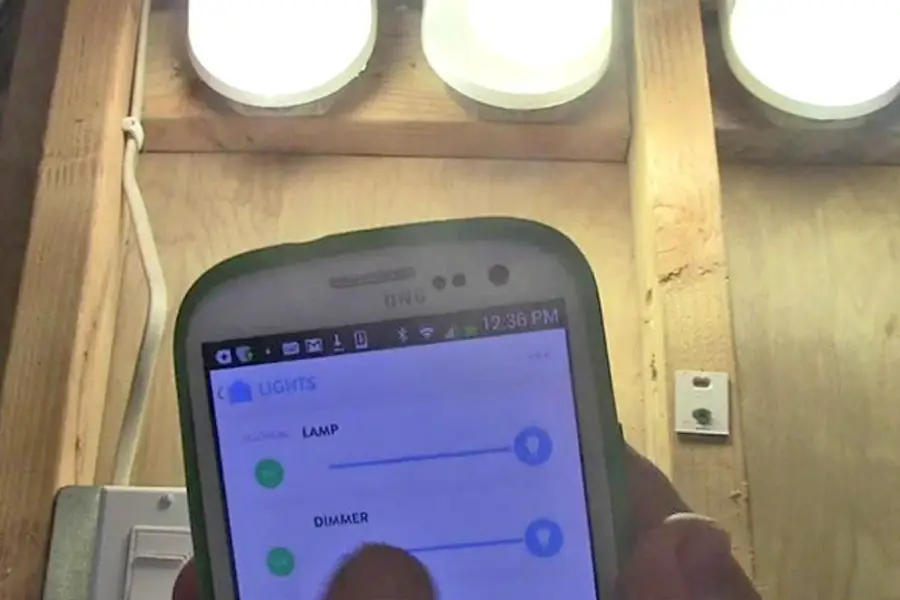 Comparing some Z-Wave Dimmers
There are different types of Z-Wave dimmers in the market; you need to compare them to know which of them is more suitable for your needs. Two of them are the Micro Illuminator and the Dimmer St in DuwiEverlux. The two sets of dimmers work in different ways. The two are wall dimmers in that they are mounted on the walls. The two products are also wireless, because they do not need a wire to operate.
Micro illuminator is powered by the main energy source to the home and do require neutral connection before it could work. Whenever there is a power failure, all the programs in the memory are retained this because the device is non-volatile in nature. Dimmer set on the hand could dim your lights up to 300 watts. The device is compatible with Dual switching method. You can compare the two and make a choice based on their different features.
Cost
You have to make your purchase based on your budget. However, you have to consider the features of all products in the market within the budget you have already mapped out for the Z-Wave dimmers. You can always get a superior brand based on your budget. The prices are likely to be affected by the outlet you may decide to purchase your dimmer. If you purchase enough quantities from online dealers, you are will likely get discounts plus free shipping. If you decide to buy from local shops in your neighborhood, the price could be higher because it would be subjected to taxation. You should always be sure of the quality when you buy from local stores. Anytime you buy online, always insist on seeing the product you are paying for. You can get superior Z-Wave dimmers through this process.
Conclusion
You need the Z-Wave dimmers in your home if you want to improve its aesthetic values. You will now overcome the challenge of selecting the product to buy for your home, as these tips above would be very helpful to you. Always buy Z-Wave dimmer that is compatible with your home internal and external wirings. Think of durability and be guided by your budget in making your purchase.