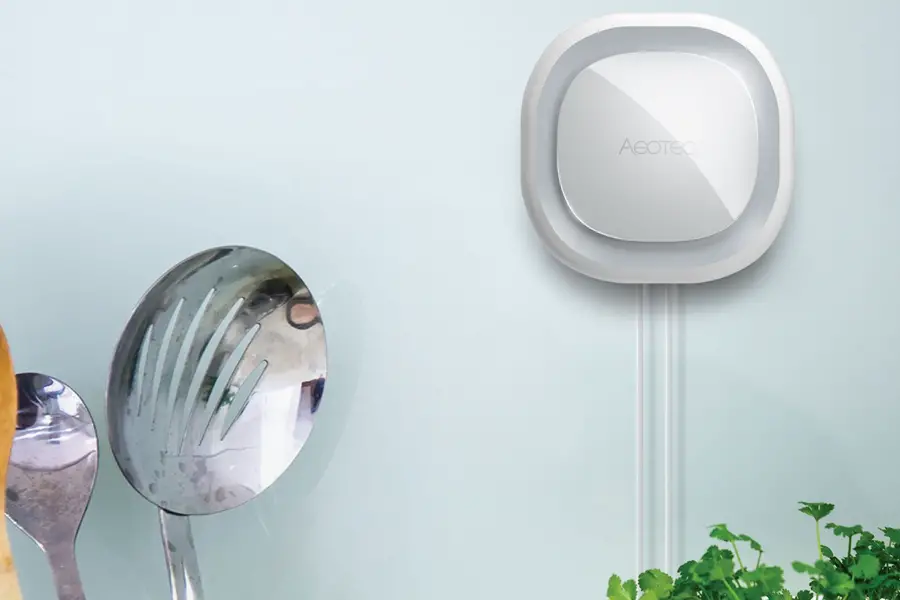 Z-Wave Siren Reviews
As families are seeking to protect their homes they are looking for products that will provide peace of mind, while protecting their homes. These home security devices add a siren or alarm that will provide a light and audible warning that something is amiss at the property. Through the Z-Wave technology notification can be received remotely providing protection when you are not home. This sound and lights will alert neighbors so they will know to call the police when something goes wrong at your home. We have selected the best products on the market today that will provide the high level of security you are seeking.
Most Popular Z-Wave Siren
Fortrezz SSA2USR
The Fortrezz SSA2USR Siren Strobe Alarm Wireless Z-Wave Red Lense is a great home security alarm. This product is Z-Wave Certified which allows the alarm to coordinate with other Z-Wave enabled devices. This unit can also be retrofitted into an existing Home Security System. The Fortrezz SSA2USR Siren Strobe Alarm will emit a loud audible alarm and an intense strobe light when an alarm signal is received from a device used in the Z-Wave Home Network system. This product extends the alarm range of activated Z-Wave devices by performing as a repeater in the mesh network. The fortrezz SSA2USR is programmable with Z-Wave Smart Controllers and will provide both audible and visual alarms based on how the unit is programmed with your home's security network settings. This is a great device to supplement your existing security system. This unituses the latest technology in wireless home automation. Its easy to install and a great project for DIY. This device with provide a safe and secure home with the necessary alarms should the property become breached.
Easy to install
Syncs up to your existing security system
Load alarm
Flashing light
Goes great with other Z-Wave devises
– Anthony Dawson
Best Overall Z-Wave Siren
Fortrezz SSA01
The Fortrezz SSA-01 Siren/Strobe Z-Wave Alarm Module Clear Lens is a must have for homes offices and businesses. The SSA will send out a loud alarm and a bright strobe light when a signal is received from a device in the Z-Wave Home Network. This device can be programmable with Z-Wave Smart Controllers and provide both an audible and visual alarm depending on the home automation and security network settings. This unit can be used with an existing Home Security System that uses generic Z-Wave compatible products. The Fortrezz SSA-01 increases the range of the Z-Wave device in the network by acting like a repeater. The siren alarm communicates with the Z-Wave and is a Z-Wave Certified product. This allows for full operation with other Z-Wave enabled devices. This device is powered with a 12v battery. This is one of the many home security products that Z-Wave has to offer. This adds an additional step to the standard home security system. This unit provides a way to scare off potential burglars and a way to warn you in the event of a fire or other home disaster.
Wireless receiver
Easy install (can do it yourself)
LED strobe light
Load alarm
Connects to Z-Wave products
– Anthony Dawson
Best Budget Z-Wave Siren
Honeywell
The Honeywell Z-Wave Indoor Siren is great for homes that want additional security. This product has a LED light that provides a visual alarm with a long life battery. There is a low battery indicator so you will never have failure due to battery. The Honeywell has a siren that can be adjusted to two different volume levels. The Z-Wave siren has a 100 foot range and 100 feet line of sight for nighttime visibility. This unit is compatible with Home Seer systems and any Z-Wave networks. It gives off a loud sound and flashes red LED lights upon receiving a Z-Wave command.This provides both audible and visual alarms. The Z-Wave devices can also be used regardless of the manufacturer, and this Honeywell product can also be used with other manufacturer's Z-Wave networks. The Z-Wave system allows you to check on your house anywhere in the world. Wherever you are weather down the street or across the ocean, all you have to do is sign into your Nexia account and you can access your system. This device can send an alarm to you and/or your neighbors when a potential threat occurs. It is a must have for homes and offices seeking to protect your valuables and give you peace of mind, both night and day.
Wireless receiver
Connects to your other Z-wave products
LED strobe light
2 volume controlled alarm
100 feet of range from the strobe light
– Anthony Dawson
Z-Wave Siren Buying Guide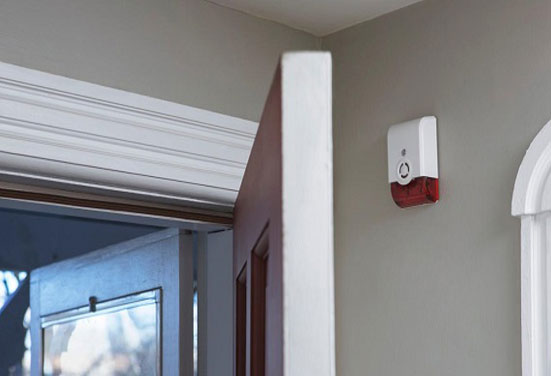 Z-Wave siren is needed for effective home security. There are different types of Z-Wave siren products. These include outdoor siren, indoor siren, strobe sirens and so on. Whatever type of siren you want to install, the important thing is that you have something that would raise an alarm when there is an emergency around you. Because of the relevance of sirens to home security, various brands of products using Z-Wave technology have flooded the market. Making a purchase is no longer easy, because buyers hardly differentiate between the various models they see in the market. The essence of this guide is to help people to make a choice based on their lifestyle and personal preferences.
Who Needs Z-Wave Sirens
Who needs the Z-Wave siren system? Sometimes people assume that it is only the rich, powerful and the affluence members of the community need this security device. This is wrong because everybody irrespective of social status requires security. There is nothing that guarantees security than a device that informs when you there is a threat. This means that the security device is for everybody. The way you want to be informed when there is a danger is left for you, but you have to know that if you get convincing information, it will help you get ready for protection. The system is desirable for any person who wants to
Prevent criminal attack in his homes and offices you need to be informed to secure yourself before the incidence occurs.
It is also meant for people who strongly believe that people in the neighborhood will help when he encounters an emergency.
How to Choose Z-Wave Siren
It is obvious that everybody needs this security gadget in the home and office. However, you have to choose only the relevant model. Relevant models are those that are most suitable for your needs. Selecting the most suitable can be easy if you consider the following factors:
Features
You must consider the features available in different models in the market. The features determine its relevance. Always determine the type of home security you want and buy a device that is in tandem with your security needs.
Alarm System
The device is only effective if it can promptly alert you when there is a danger. Consider the alarm method available and decide those that favorable to you. The alarm system should be such that would make an attention grabbing noise. If you want a system that would inform the neighborhood and the police, you can choose an outdoor siren system. If you want a siren that would raise an alarm so that you protect yourself inside, you can look for an indoor alarm system. It is always better to choose an outdoor alarm system because it would help to attract the attention of the police and the people in the neighborhood.
If you must install an outdoor alarm system, make sure you do not go against the law by checking with the police to ensure that you do not go against noise ordinances if there is any in place in your community. The alert system could vary depending on the nature of danger. The alert system for home burglary should be different from the alert system for fire threat, change in the weather and so on. Look for a product with unique alert system for different home security threats.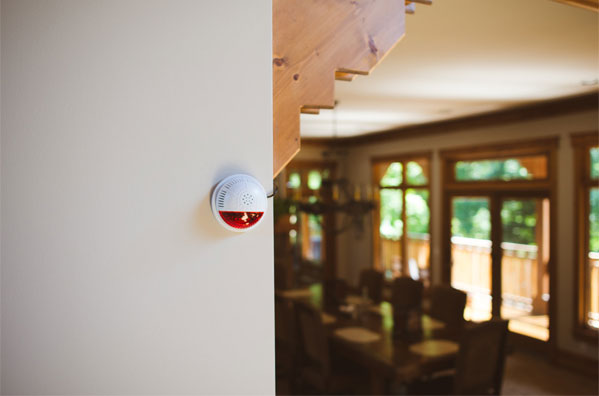 Durability
Look for only a durable product that could serve you for a longer period. Make sure that you purchase a water resistance siren if you want an outdoor siren. It is likely to be installed outdoor where it would be affected by changes in weather and temperature. You do not need to spend money every year to replace your siren system because it has broken down.
Mounting of Z-Wave Siren
You have to consider the portion of your home you want to mount the device. If you want to mount it outside your door, you must make sure that it adds to the aesthetic value of your home. Do not mount it in a place it would be seen by everybody who visits your house. Nevertheless, you should mount it in a place where it would make a loud noise and where people will hear the noise. If you prefer to use an outdoor siren, it is better to mount it in front of the house where the alarm would sound and clear to everybody. You should also consider the number of noise such device can make. If you buy a product that makes a multiple noise, it is better. You can look for a product ranging from 105 to 120 decibels.
Siren Battery Life
Check the battery life of the product you want to buy. It is better to look for a product with a battery backup. This is better as you can always alternate the battery and this makes for a better security. Energy consumption is another factor you have to consider when you are searching for the most appropriate Z-Wave siren for your home. Select a siren system with low energy, this would help you save energy, and the cost associated with energy.
Cost
You should think about the cost of the various products. If you are on budget, you can look for a device you can afford, which will provide useful services. It is better to make a budget beforehand so that you would be disciplined in spending your money. You should compare the features and functions and equate it with the prices they are sold, and decide whether you can get the true value for your money.
Conclusion
You would always need Z-Wave siren system for your home. There is no doubt that you will see many products in the market. You can now make a choice based on the useful information provided here. Check the features of the product you want and compare it with your budget and your personal needs.