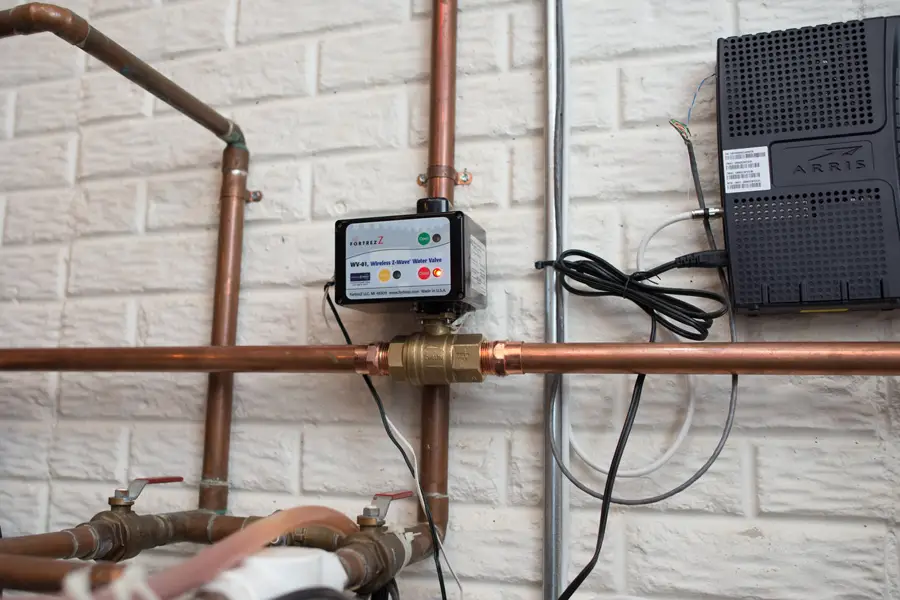 Z-Wave Water Sensor Reviews
When you purchase a home there are many potential problems and what ifs which can occur. Water sensors allow you to detect a water problem or a water leak often before you would notice it. By having a water sensor installed with Z wave technology will detect any water problems while they are small, possibly saving you thousands of dollars. Water damage is one of the most common problems that can occur in a residence. As technology is advancing you can now purchase a Z Wave Water Sensor. The Z Wave Water Sensor will allow you to know if there is a water issue in your home immediately. The following reviews examine the best Z Wave Water Sensors on the market today.
Most Popular Z-Wave Water Sensor
WaterCop Z-Wave Wireless Water & Freeze Sensor
The WaterCop ZWCCFS100 Z-Wave Wireless Water & Freeze Sensor is a great device that is certain to prevent you from having to spend thousands of dollars on water damage. This Z Wave Water Sensor will monitor for both leaks and freezing temperatures, which will prevent potential broken pipes caused by freezing temperatures. The WaterCop ZWCCFS100 Z-Wave Wireless Water & Freeze Sensor will work with any Z Wave alert device and is compatible with Z Wave WaterCop motors. When the device has low batteries you will be alerted automatically allowing you to have confidence that the device is working properly. The Z Wave Water Sensor has a wireless range of up to 100 feet. When there is a leak or freezing temperatures detected you will be alerted by a built in 82 dB audible system. If your residence were to drop to a low enough temperature, the system will alert you and signal the water supply to shut off.
Monitor for leaks and freezing temperatures
Works with any Z Wave alert device
Compatible with Z Wave WaterCop Motors
You will be alerted when the battery is running low
Wireless range of up to 100 feet
– Anthony Dawson
Best Overall Z-wave Water Sensor
Everspring Z-Wave Water/Flood Sensor
The Everspring Z-Wave Water/Flood Sensor is a handy device that will save homeowners money in the event of a water leak. The Z Wave Water Sensor will prevent damage to your property by monitoring for water leaks automatically. This device is compatible with other Z Wave devices. The Everspring Z-Wave Water/Flood Sensor can also be used with HomeSeer systems in order for you to launch automated events. The device has a built in LED status and will work with any 908.42 MHz Z wave network. When water is detected the sensor will signal your Z wave system or alarm to alert you. You can install the sensor indoors or outdoors providing protection wherever you need you device. You can also place this device in the areas where leaks are most common. This would include areas near any appliances like water heaters or other plumbing connections within your plumbing system. Water heaters are most prone to water leaks, along with HVAC units, which would be a great place for you to install this device.
Monitors for water leaks
Compatible with other Z wave devices
Can be used with HomeSeer systems
Built in LED status
Works with 908.42 MHz Z Wave network
– Anthony Dawson
Best Budget Z-Wave Water Sensor
Wireless Water & Temperature Sensor
The FortrezZ WWA02AAUSW –Z-Wave Water & Temperature Sensor-White is a great device that will prevent water problems in your residence. This device is powered by two alkaline batteries with LED lights. The frequency range is 908.4MHz and can report temperature along with any water leaks that could result in thousands of dollars in damages. The device operates with temperatures as low as -10 degrees Celsius to +70 degrees Celsius and has a +/- 2 degree Celsius accuracy. The FortrezZ WWA02AAUSW –Z-Wave Water & Temperature Sensorwill alert you when a water leak is detected and will also provide an alarm system when the temperature drops below the set point temperature or rises above a set point high temperature. You have the option of receiving a remote alert for your convenience. The type of message will depend on how you program the device. Messages will be sent to the Node ID that is arranged with the alarm.After a water leak the system can be reset by drying the sensor contacts. This measure clears the alarm and it is reset for continued protection.
Powered by two alkaline batteries with LED lights
Frequency range is 908.4MHz
Operating temperature at -10 degrees Celsius to +70 degrees Celsius
+/-2 degrees Celsius accuracy
Ability to receive remote alerts
– Anthony Dawson
Z-Wave Water Sensor Buying Guide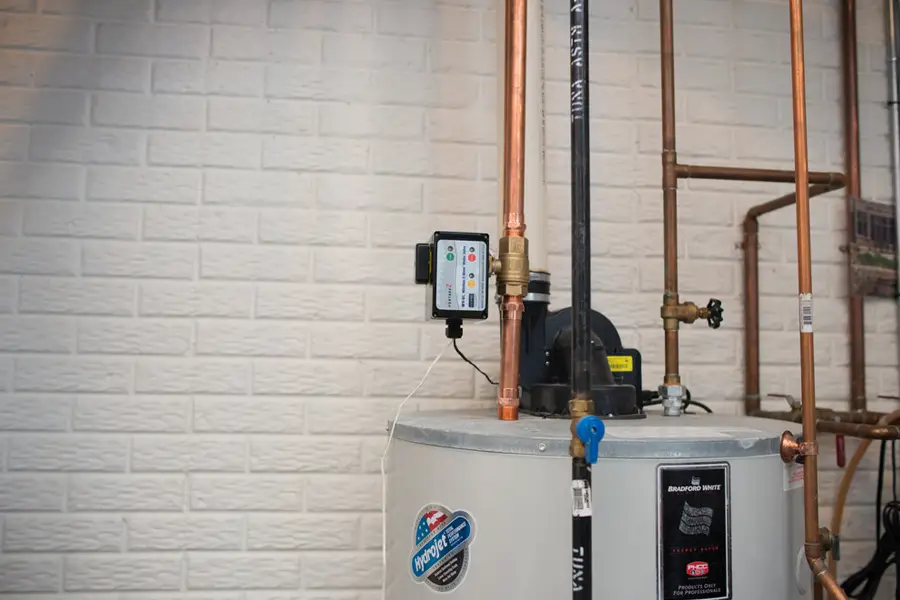 Z wave is the dominant technology as far as household security is concerned. There are hundreds of products relying on this technology to provide useful services to customers. One of such products, which consumers are struggling to buy, is the Z wave wireless water sensor. This performs different functions related to water issues in the home such as raising an alarm when water leaks from pipes or when water freezes your pipe. With the alert system, damages, which could have caused enormous money to repay, are usually averted.
This is why it is recommended that every household should have such devices in their homes, especially those residing in extreme climatic zones around the water where water pipes could easily freeze, leak, or burst. Because of the popularity of the products, several manufacturers have introduced various brands of Z wave wireless water sensor to the market. Although many of the brands in the market almost serve the same purpose, not all of them are working the same way. It is important that you buy only the products that are useful to your lifestyle. This guide will help you with important information to buy Z wave wireless water sensor that is compatible with your lifestyle.
Why Do You Need To Install Z Wave Wireless Water Sensor
Before you decide to shop for the product, you must ask yourself the major reason you need to install the device in your home. The answer to this question will help you in selecting the best product that would suit your needs. After answering this question, there are other points you need to consider while shopping for the product. Because there are hundreds of products on the market, you can make a comparison based on these factors:
Easy Installation
Because the device is wireless it should not be difficult to install. Experience has shown that it is better to buy appliances you can easily install and uninstall. Always compare how easy it is to install all the brands in the market to determine which one would be easier for you.
How to monitor the Z-Wave Wireless Water Sensor
You also must consider the type of appliance you have in your house that you want to use to monitor the sensor when you eventually install it. It is better to install a sensor you can easily monitor from anywhere using your cell phone, web, and other mobile devices. Some products send alarm message to your email address and your phone numbers. You have to consider how you will get an alert from the sensor before you commit your money to any product.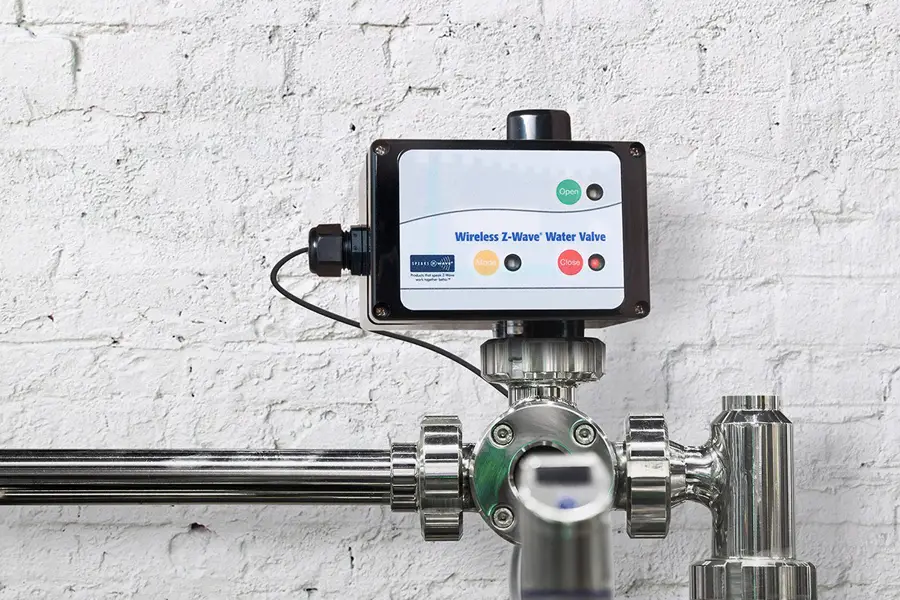 Features of Z Wave
The first thing you have to look into is the features of the different brands you want to compare. Find out their features and compare them with what you want. Choose only the products that provide all the features you desire. Considering the features is important, because it determines its usefulness for you.
Alert Method
We have talked about alert method before, consider whether the product you want to buy will alert you using different methods like the web, email address, SMS and whether you can actually control it with the devices you already have in your house. The alert method is very important, if you get a device that alerts you through SMS, it can help you even where you are out of your home.
Battery Life
Z wave wireless water sensor should rely on battery. Some rely on electricity. Some brands use both electricity and battery. The power source is an important consideration. If you want to buy a product that relies on battery, you should go for those with durable and double battery. When one battery runs down the support battery will continue until you charge the other battery. If the battery stopped working, the device will also stop working. If you want to connect it electrically, look for those that do not consume a lot of energy, the cost of energy could be expensive and you will pay more for electricity when you buy a brand that consumes much energy.
Durability
Look for a product that would offer you the true value for your money. You can only get this when you buy a product that is sturdily built and durable. Weather is an important factor you will always consider when you want to buy a sensor. Some products are usually affected by extreme weather. Study the manuals and determine whether the sensor would be resistant to both water and weather.
Where Do You Buy the Product?
The place you buy the product determines the value you will get from it. Do not buy from dealers that are known to deal only on substandard products. When you want to spend your money on any sensor, you should carry out a review of various dealers and find out what other customers have to say about them. If the dealer has a verifiable positive review, you can consider them. Nevertheless, you should always bear the issue of cost at the back of your mind while searching for the most reliable dealer. It is safer to buy them from local shops because you will see what you want to buy before paying for it. It could cost higher when you buy from local stores around your neighborhood. When you buy online, you can get discounts. If you have a trusted dealer, you can buy online because it is always cheaper.
Buying Tips
With these in mind, you can now shop for your Z wave wireless water sensor. You could encounter some obstacles here. The major one includes how you make a choice from hundreds of models you see in the market. All these brands are good but not all of them are useful for you. How do you determine those ones that are good for you? Look out for these qualities.
Conclusion
Z wave wireless water sensor is one of the important automated security devices you should install in your home. It helps to avert water accident in your home. Purchasing a good brand would now be easier with the useful information provided for you.